Deadpool 2's Zazie Beetz Dishes On The Movie And Teases Deadpool 3 - Exclusive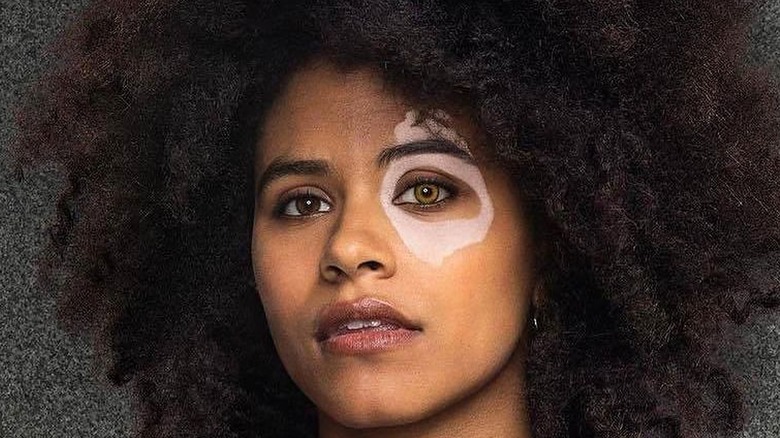 20th Century Studios
It takes a particular brand of sass and humor to stand out on the "Deadpool" set, but Domino actor Zazie Beetz has it in spades. She instantly became a fan favorite in the meta Marvel franchise led by Ryan Reynolds during the 2018 sequel. And while Wade Wilson might doubt that luck is a superpower, Domino has proven once and for all that luck be a lady — and that lady is a badass superhero. Though Beetz's performance in "Deadpool 2" certainly made a mark, fans can't help wanting more backstory and action from Wade's luckiest cohort. A third film seemed like a certainty following the sequel's release, but the franchise's future was up in the air for years until it finally cleared with a third film reportedly on the way (via Collider). 
The trickiest part of navigating the "Deadpool" franchise was, of course, the fractured ownership of Marvel's various properties — and how the characters can interact within the universe. Who would have thought Deadpool's biggest enemy would be red tape? Luckily, things seemed to have calmed down, and with Disney's acquisition of 20th Century Fox, things seem to be full steam ahead for a "Deadpool" MCU film.
During an exclusive interview for her powerful new film, "Nine Days," Zazie Beetz dished on everything from working with Ryan Reynolds, on-set "Deadpool 2" shenanigans, and everything she knows about a possible third film. Maybe Domino can rub some luck on those dice and make it happen. 
The Domino effect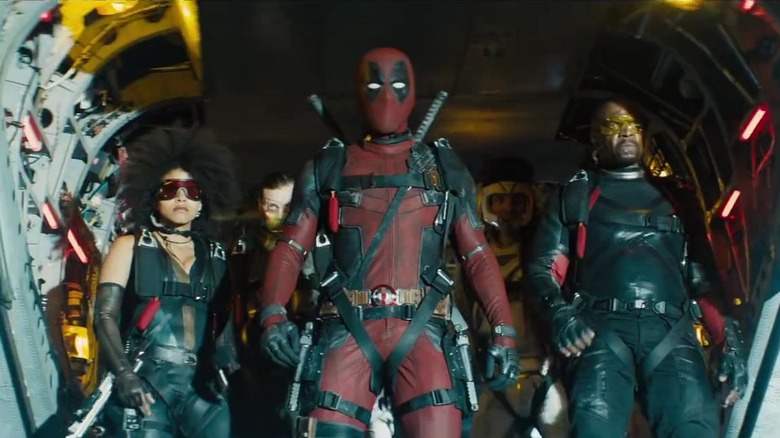 20th Century Studios
Given Deadpool actor Ryan Reynolds' penchant for improvisation, it should come as no surprise that many of the lines in "Deadpool 2" happened on the spot. "I would say almost everything is ad-libbed in that movie, which is not true, actually," Zazie Beetz said. "I would say Ryan would actually always come in prepared with like ten alts for every character. I would say he's one of the hardest-working people I've worked with. First one there, last one to go."  
"In terms of funny stuff off-set, I mean, Josh Brolin loved a good fart joke," Beetz added. "He was good at them. And I don't know. I don't remember anything specific off the top of my head. I can't believe that was four years ago when we shot." As for whether or not she's down for another go-round with the merc with a mouth, she gave two enthusiastic thumbs up. "Absolutely, absolutely," she confirmed. "From the beginning, they had talked about it while we were shooting it. They were actually talking about ideas. They had, I think they had already partially written a script. So I don't know where they're at with that, but I would happily join in if they gave me a call. It'd be an honor."
"Nine Days" is currently playing in select theaters and will be released nationwide on August 6.