Karan Soni On What It Was Like Working On Deadpool - Exclusive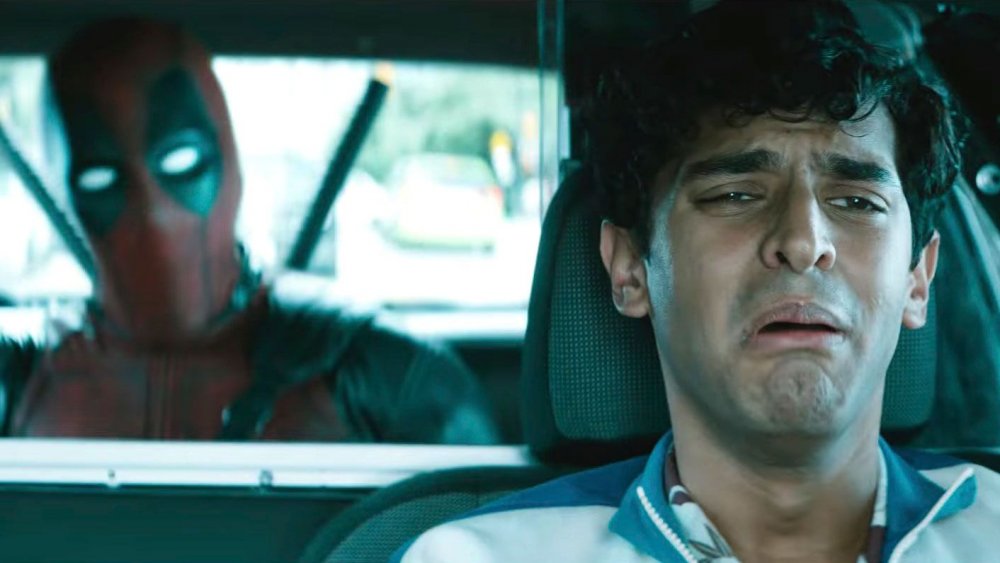 20th Century Studios
Deadpool revamped the superhero genre when it was released in 2016, bringing a jolt of ultra-violent, extra-raunchy fun to cinemas as audiences watched in awe the Merc with a Mouth get ... mouthy (in every iteration of the word). Honoring its Marvel Comics roots, the Tim Miller-directed film stuck to its R-rating, giving fans the risqué and delightfully inappropriate Deadpool that they've have come to expect. And who better to bring the pervy antihero alive than Ryan Reynolds?
Alongside Reynolds' antics, multiple secondary characters became fan favorites — like Karan Soni as Deadpool's hilarious cab driver Dopinder, who's (mostly) immune to Wade Wilson's bizarre behavior. Soni's Deadpool role came directly after his killer performance as Captain Lipinski on Other Space, the 2015 series that finally has a new life (and maybe a second season) on the sci-fi streaming service DUST.
Looper spoke to Soni in an exclusive interview to dish on his reaction to landing Deadpool, what it was like working with Reynolds, and what he thinks about the future of the franchise.
Overcoming the burnout to audition for Deadpool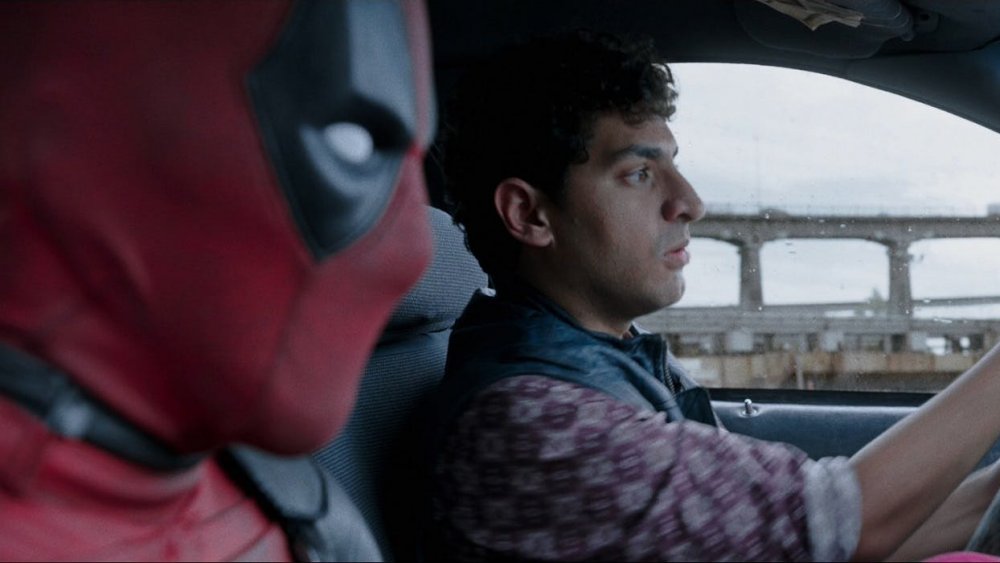 20th Century Studios
When asked about his reaction to landing a part in Deadpool, Soni revealed that he had no clue what the project even was. "Initially, it was a funny reaction because a lot of people maybe know about those kinds of movies. It's very secretive. So you don't really know what you're auditioning for," he told Looper. 
Fans almost didn't get to see Soni's rendition of Dopinder at all after the long days of shooting Other Space. The actor explained, "It was the first audition I did after we finished filming Other Space, and I almost didn't go because I was so burned out from Other Space, by the end doing six-day weeks. We did Mondays and Saturdays to finish the show. And I was just really tired, and it was like the week after we had finished."
Something prompted the actor to audition anyway, and even though he wasn't firing on all cylinders, Soni at his most exhausted must still make him the funniest guy in the room. "But anyway, I just went in. It was very secretive. I didn't know what it was," he noted. "I want to say four months later, I just got a call being like, 'Oh, you've been offered to be in four Deadpool movies.' And I just remember not knowing what Deadpool was. And then when my manager called, I said, 'You mean Daredevil?' And he was like, 'No.' [...] And I was like, 'I think you mean Daredevil.'"
Soni may have mixed up Deadpool with Daredevil, but at least they both start with "D" — and he got the Marvel part right.
Putting faith in Deadpool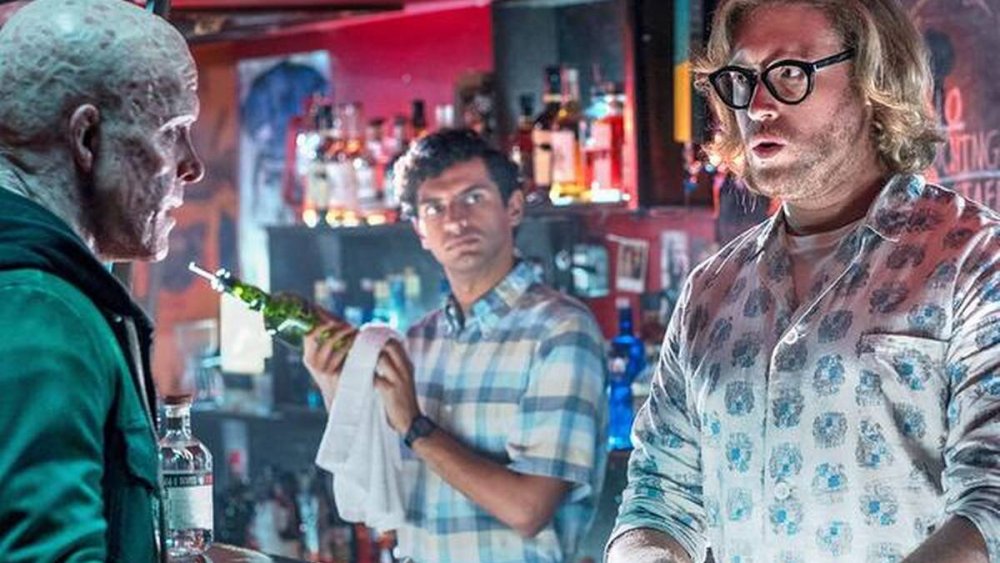 20th Century Studios
Though Soni was confused as to what he was getting himself in to, he was hooked on Deadpool the minute he read the script. 
"My first reaction [after getting the part was] nothing crazy. Then they sent me the script, and it was the best script I've ever read. I just remember being like, 'Wait, this movie is going to be great,' I remember when we were filming it, we didn't have a lot of money comparatively for superhero movies for the first one," the actor shared with Looper. 
But what Deadpool lacked in funds, it made up for in sass, ridiculousness, and heart — and Soni didn't get where the worry for the movie's success was coming from. He noted, "I just remember thinking, 'God, why aren't more people confident that this will make money?' Because the script was so good, and obviously seeing Ryan's performance firsthand was so good." 
While he didn't start the project as a Deadpool fan (or even knowing who the character was), Soni certainly left the film rooting for Mr. Pool.
The gift of Dopinder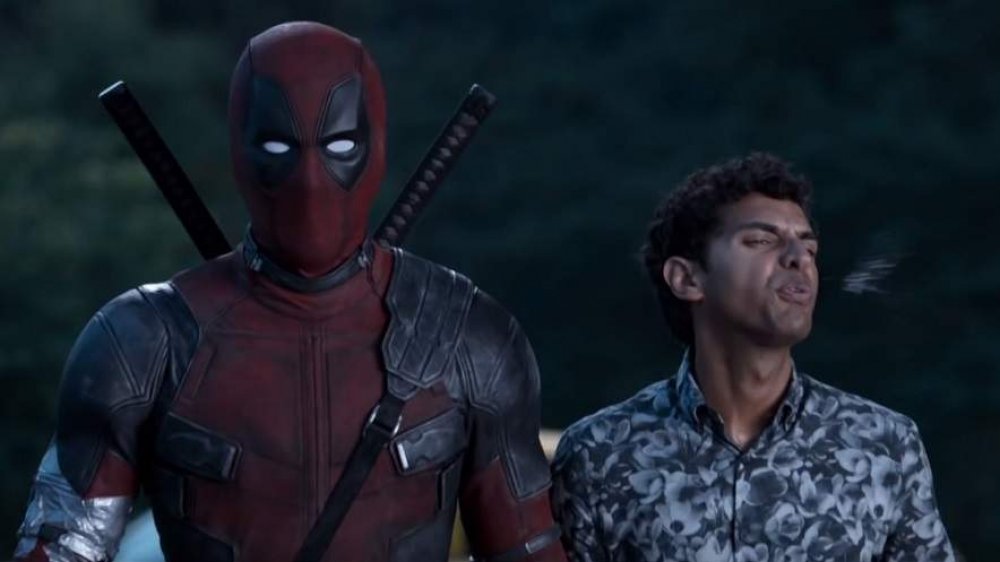 20th Century Studios
Soni continued the recollection of his internal monologue, saying, "Yeah, my first reaction was very much in my head. I was like, 'My manager has no idea what he's talking about. I don't know what this is. [...] When did I audition for this? And what is this? And it's four movies?!'" 
Who knew the part of Dopinder would amass such a huge fanbase? Certainly not Soni at the time, but he's glad he went with it anyway. "It was really crazy, but it ended up being a wonderful gift," Soni shared. "I feel like if I knew too much about the project before I went in, I would have probably been too nervous. So I'm glad it happened the way it did." 
Well, maybe Marvel's hush-hush policies are even more beneficial than anyone could have guessed.
Starstruck Soni to super-cool Soni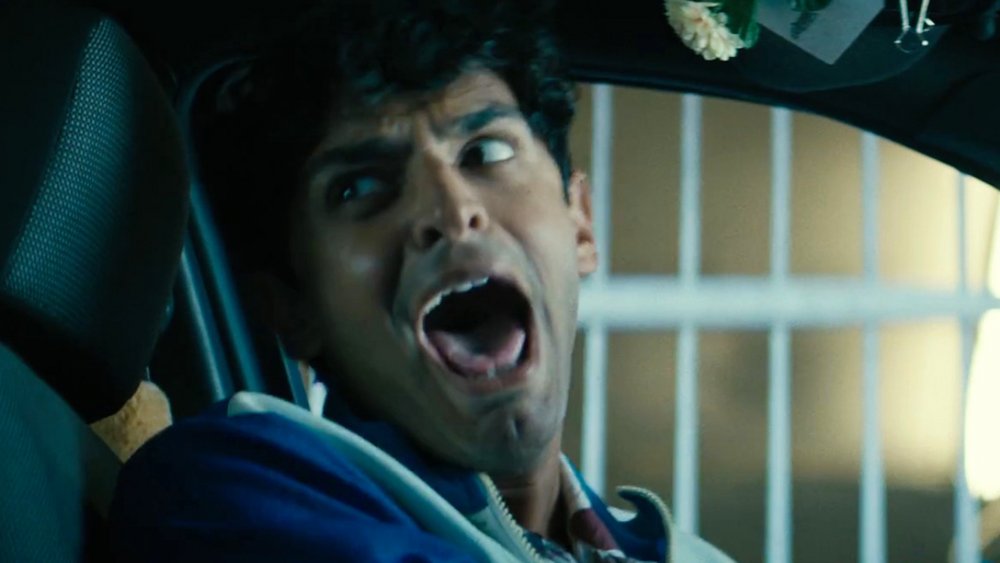 20th Century Studios
When asked what it was like working with Ryan Reynolds, Soni gave Looper the scoop. During the first Deadpool movie, the actor was quite nervous — too nervous even to "ad-lib anything" in the flick. 
"With me and Ryan Reynolds' scenes, it's really just the two of us, so you don't really know how two people are going to banter, and how it's going to work," Soni said. "The best for you to do is just to test it. But they had liked the audition tape enough that they basically offered it to me from that. But I remember showing up and feeling like, I don't even know, just very nervous and out of place."
However, Soni took everything in stride, especially for it being his first major movie. "At the time, it was the first time I'd been in a studio movie [and] the first time I really worked with a movie star. I just remember being very starstruck by [Reynolds]," said Soni. "The first scene I did was when I first met him in real life. And he was like, 'Hi, how's it going? Let's shoot the scene.' And I just remember being like, 'What is happening?!' and I felt major imposter syndrome." 
Fulfilling your dreams is a wild ride that makes even the most talented people question themselves, but Soni had this in the bag — and it shows.
The actor felt a bit more secure during the Deadpool sequel, and let his sense of humor shine through even more. 
"By the time the second [movie] was happening, I knew I had a much bigger part, and I had this great arc, and I knew the team behind the movie so much more. And so I just felt so much more comfortable," he shared. "I started to improvise and do more of that stuff because I felt after the first one that my character had been accepted a little bit into the world. That was a big insecurity I had the first time [because] I wasn't in the comics. So I felt like if, for some reason, people will feel like I'm taking away from, I don't know, other characters that exist in the comics." 
It's always nerve-wracking for actors to step into roles strictly created for the big screen when the film is based on books or comics, but Dopinder was instantly loved by most all Deadpool fans.
Ryan Reynolds is an improv master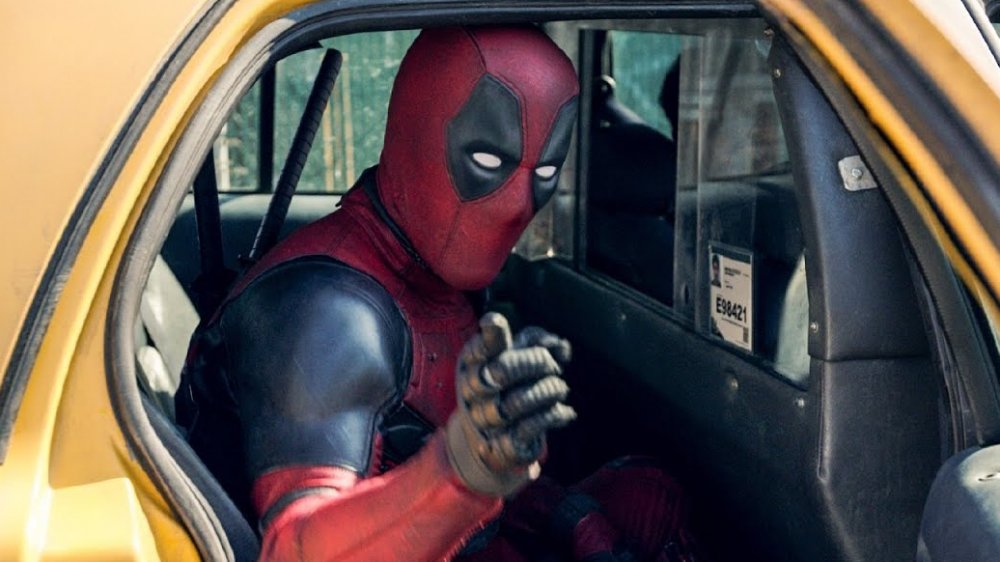 20th Century Studios
According to Soni, much of the Deadpool script can be credited to Reynolds himself. 
"In terms of those movies, I don't know if a lot of people know, but Ryan actually had on his iPhone notes. He writes other improv lines for all of us to say because his brain is always moving and going," Soni revealed. "And a lot of times, at least in the first and in the second [Deadpool movies], he would pull up his notes and he would say, 'Maybe it would be funny if you try this or this or this.' And so you almost are just on autopilot because he's just going at a hundred miles an hour."
Soni was blown away with the way Reynolds flew through scenes, pushing out idea after idea. 
"It was really informative because sometimes you get overwhelmed, and you're like, 'Is this all just coming out of his brain at this moment?' And you're like, 'Oh no, he went home and thought about some of this stuff,'" said Soni. "[On Deadpool 2], he actually ended up getting a writing credit as well — as he should have, because a lot of lines end up coming from him in the moment."
What's happening with Deadpool 3?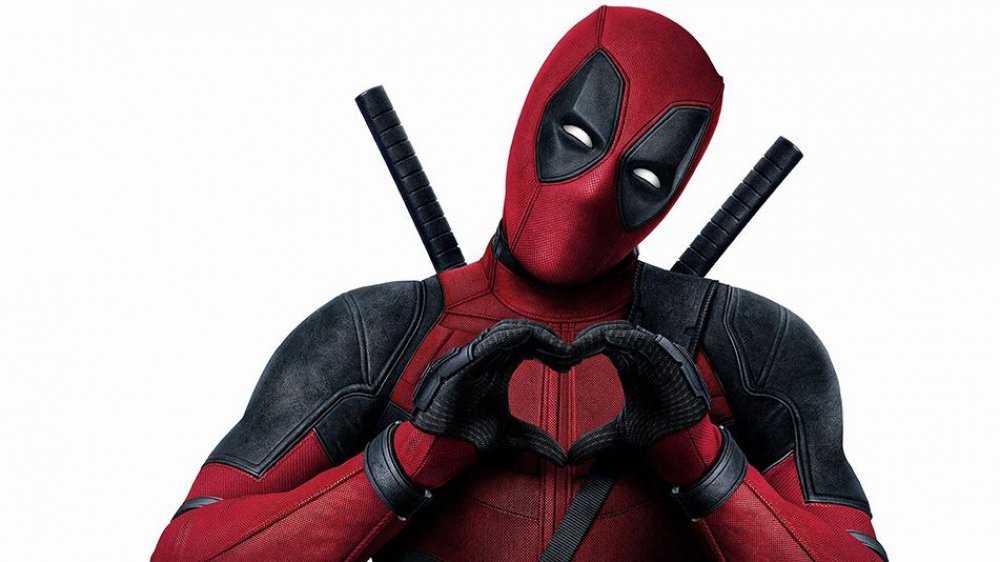 20th Century Studios
When asked what he thought about the future of the Deadpool franchise — and whether he'd be down for a third film — Soni revealed that's he's already locked into the contract, whether another Deadpool movie happens or not. 
"At least for me, I was offered this contract for four [movies]. I'm signed on for two more, so definitely that's all already agreed upon," Soni offered. He doesn't have any complaints, though: "That's kind of how these things sometimes work, is they lock you into four, but I'm happy to be locked in. So yeah, I think the plan was always to do more."
As of right now, Mr. Pool is basically in limbo following Disney's 2019 acquisition of 20th Century Fox, the former home of the Deadpool movies now known as 20th Century Studios. Whether or not Wade Wilson will officially join the Marvel Cinematic Universe or if he'll continue to star in his own separate films is unclear, but the passion that fuels everyone involved with the franchise makes it likely that Deadpool's story will continue. Soni concurred, noting, "I think obviously the Disney thing has changed all of that a lot." 
Still, the actor wanted to make it abundantly clear that none of this is his call. "Listen, I'm not anywhere in the vicinity of the boardroom where those decisions are going to be made or are being made," Soni joked. "I'll just say as a fan and someone who has experienced the fandom of those movies, in both comics and that world, that it would be silly for them not to try to use it, or do something with it."
The future of Deadpool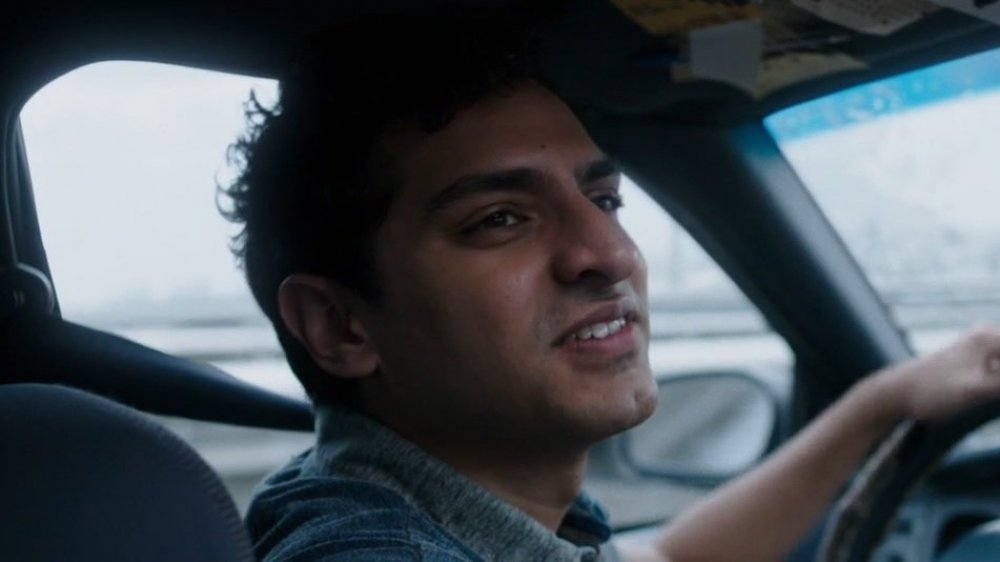 20th Century Studios
Everyone knows that Reynolds is basically Deadpool incarnate, and he doesn't shy away from Wade Wilson-esque shenanigans in his own life (and online). Soni declared, "I know that Ryan is very passionate about it. I know the writers are very, very passionate about it. And I feel like, at least, this is just my very naive outsider opinion, but ... if any character from the X-Men world can transfer over just as-is from the MCU, it feels like it would be Deadpool because he could just make a self-aware joke about it. And then we would all just not worry about the ramifications of all of that. So I feel like there's definitely that opportunity, but again, yeah, I don't ... I know nothing."
Soni then joked that he wasn't on the line with the Disney and Marvel bigwigs during Looper's interview with him, laughing, "Yes, yes. I should mention that I am not on a conference call with Bob Iger, so that's not going to be happening. I don't have the dial-in number for that conversation." Too bad, too — that would have broken the fourth wall in the most Deadpool way possible.
Catch Karan Soni on the first season of Other Space, available to stream on DUST right now.