Cate Blanchett Talks About Playing Thor's First Female Villain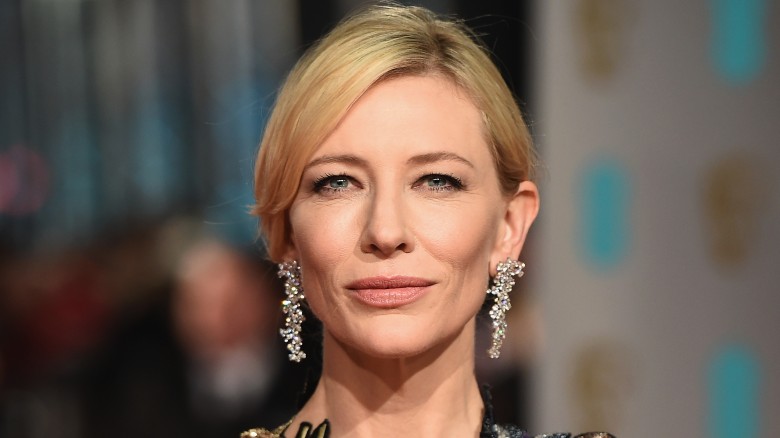 Getty Images
Understater extraordinaire Cate Blanchett says that her Thor: Ragnarok villain Hela is "a little bit cross" at the start of the upcoming Marvel movie.
Hela, the Goddess of Death, breaks out from a long imprisonment at the start of the film and immediately starts wreaking havoc on Asgard. "She's been locked away for millennia, getting more and more cross, and then, with a mistake, she get unleashed and she ain't getting back in that box," Blanchett told Entertainment Weekly of the character. "Everyone is too perfect," she added of the Asgardians. "Why not mess it all up?"
Hela is the first female villain for the Thor franchise, something which Blanchett says is long overdue. "Can you believe we're having this conversation and it's 2017 and we're talking about the first female villain?" she said. "It's ridiculous. There's so much untapped potential villainy in women. It's really exciting. I think finally it's beginning to be acknowledged that women and men want to see a diverse array of characters, and that's race, gender across the sexual spectrum." The actress, who read old comics and trained in the Brazilian martial art capoeira for the role, said that she relished the chance to play a villain, adding, "as a woman, these opportunities have not in the past come up very frequently, and I think there is a revolution happening within Marvel."
Blanchett has experience with playing strong female villains from her role as the stepmother in 2015's Cinderella remake, and she sees similarities between the two characters. saying that what makes them evil is what's interesting. "It was trying to in the screen time I had to tease that stuff and to give her a journey really," she said. "So hopefully we're given her a journey, like how you understand why Loki is as screwed up as he is. Hopefully, there's that satisfaction in watching Hela.
Full plot details for Thor: Ragnarok were revealed on Thursday, teasing the reason for Thor's new haircut and talking about why Thor will seek out help from Benedict Cumberbatch's Doctor Strange. Here is the movie's official synopsis: "Thor is imprisoned on the other side of the universe without his mighty hammer and finds himself in a race against time to get back to Asgard to stop Ragnarok— the destruction of his homeworld and the end of Asgardian civilization— at the hands of an all-powerful new threat, the ruthless Hela. But first he must survive a deadly gladiatorial contest that pits him against his former ally and fellow Avenger— the Incredible Hulk!"
Chris Hemsworth, Tom Hiddleston, Tessa Thompson, Karl Urban, and Jeff Golblum also star in Thor: Ragnarok, which will hit theaters on Nov. 3. While we wait, see the actors who were almost cast as Avengers.