Actors That Will Blow Everyone Away In 2017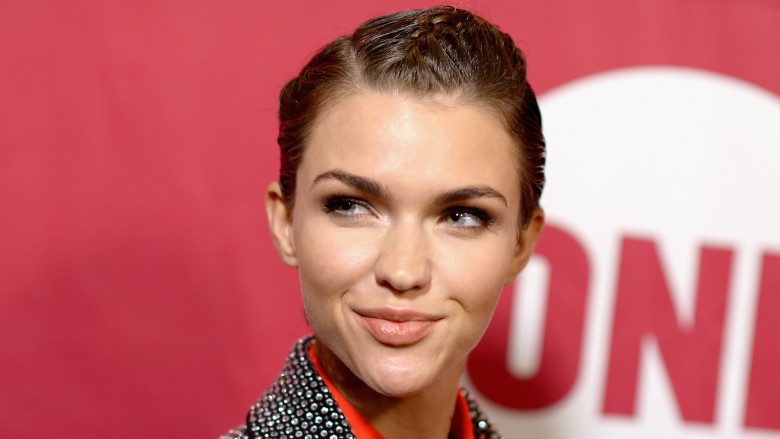 Getty Images
While 2016 offered moviegoers a ton of cinematic treats, from heart-wrenching dramas to heart-stopping thrillers, 2017 promises to kick it up a notch...or 12. With sequels sure to be smash hits and original takes on old classics, this year's upcoming releases feature an even more impressive band of actors—hitting a sweet spot mix of newcomers and well-known award-winners across a wide range of genres. Hold on to your theater seats and don't spill your popcorn—here are 15 actors that will blow everyone away in 2017.
Tom Holland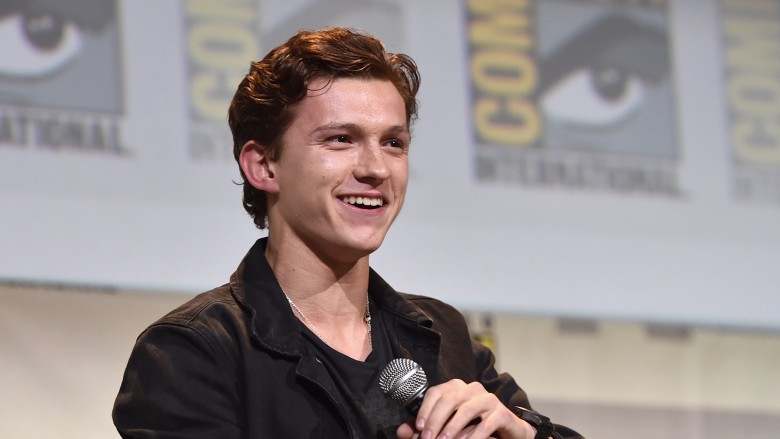 Getty Images
Spider-Man, Spider-Man, here comes a new Spider-Man! After Tobey Maguire, who starred in the original trilogy of films in the mid-2000s, passed the webbed torch to English actor Andrew Garfield in 2012 for The Amazing Spider-Man and its 2014 follow-up, Columbia Pictures, Marvel Studios, and Sony Pictures decided to bring a new kid to the block for a second reboot. Enter Tom Holland, another Englishman ready to slip into the spidey suit to tackle the role of the web-slinging hero.
In Spider-Man: Homecoming, Holland stars as Peter Parker/Spider-Man, the 15-year-old whose unfortunate run-in with a radioactive spider grants him superhuman powers. As a fresh-faced 20-year-old himself, Holland seems the perfect fit for a new take on the adolescent Peter Parker. And he has what it takes to tackle the role's demands, too: he's a formally trained actor (he studied at the London Borough of Crydon's BRIT School for Performing Arts and Technology), has almost a decade of theatre experience, and started his official film career in 2012's The Impossible, whose cast also included Naomi Watts and Ewan McGregor. Holland's irresistibly down-to-earth, boy-next-door vibe should help him shine opposite a star-studded Homecoming cast that includes Michael Keaton, Donald Glover, Marisa Tomei, and Robert Downey Jr.—and may give fans the greatest Spider-Man they've seen yet.
Scarlett Johansson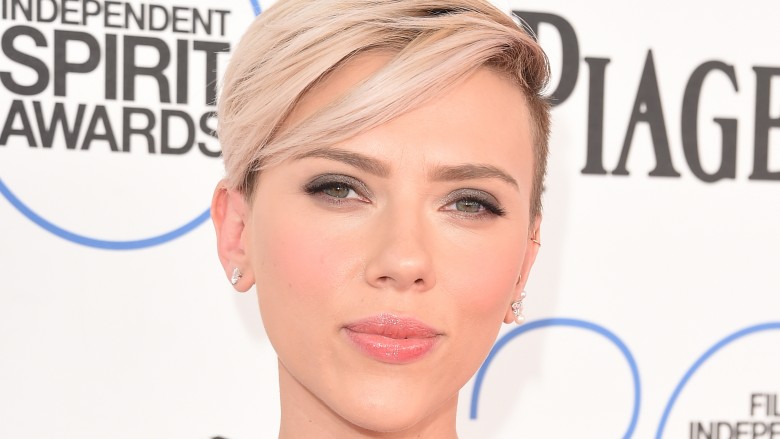 Getty Images
Johansson is no stranger to the limelight. Since getting her start at the tender age of ten, Scarlett Johansson has shown off some pretty powerful acting chops, starring in films like Sofia Coppola's drama Lost in Translation, Spike Jonze's Oscar winner Her, and, perhaps most famously, in the Captain America and Avengers franchises as the Russian spy Natasha Romanoff, otherwise known as Black Widow. This year, Johansson plays Major Motoko Kusanagi, a.k.a The Major, in Ghost in the Shell. A live-action adaptation of the critically acclaimed Japanese manga of the same name, Shell has already received a ton of buzz. While some have questioned the choice to cast Johansson, director Rupert Sanders backed up the decision. Based on the gorgeous and action-filled trailer alone, it seems Johansson is bound to turn heads—and maybe surprise a few naysayers—as the Major.
Keanu Reeves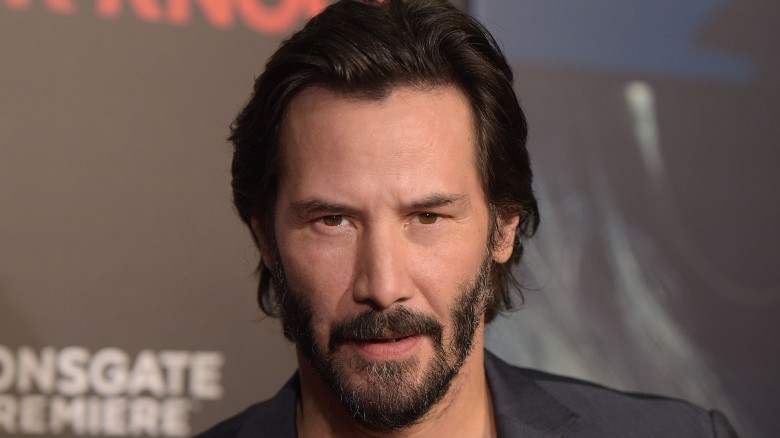 Getty Images
The first John Wick film, a gritty neo-noir action-thriller directed by David Leitch and Chad Stahelski, was released in 2014 to sweeping acclaim. Critics applauded the film for its stylish violence, strong performances, and sharp storytelling. Fortunately for fans, Keanu Reeves reprises his role in 2017, starring in John Wick: Chapter 2. The film promises to break the mold of standard, almost overdone action films, and step outside the box into fresh territory. Fans have already expressed just how eager they are for its February 10 release, citing their excitement to see Reeves back on the big screen. With a diverse acting repertoire (the guy's been in everything from Bill & Ted's Excellent Adventure to The Matrix to Bram Stoker's Dracula) and a filmography as long as the ticket lines for John Wick: Chapter 2, Reeves is guaranteed to sweep moviegoers off their feet in 2017.
Ruby Rose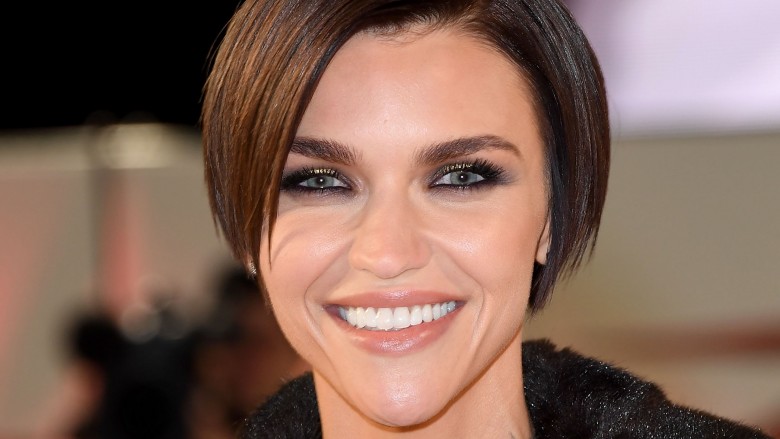 Getty Images
Ruby Rose stole a hefty amount of hearts in 2014 as the smooth-talking but secretly sinister Stella Carlin in season 3 of the Netflix original Orange Is the New Black. After making only a quick cameo in the show's fourth season and popping up just a few times across television and film screens since, the DJ-turned-actress from down under is slated to take 2017 by storm. Rose stars in not one but a whopping four blockbuster films, ranging from action-packed flicks to a catchy second sequel sure to bring in packs of eager fans.
Filmgoers will first see her as the bright-haired badass Adele Wolff in xXx: Return of Xander Cage, the third film in the xXx franchise starring Vin Diesel, which hits American theatres on January 20. The second dose of Ruby Rose goodness comes just a week later on January 27, when she shows up as Abigail in Resident Evil: The Final Chapter. The third hit comes when the action-thriller flick John Wick: Chapter 2 makes its official release on February 10. Alongside Keanu Reeves as the titular ex-hitman John Wick, Rose takes on the role of Ares, a stone-cold assassin bent on vengeance. Rose rounds out 2017 as she stars in the third film in the massively popular Pitch Perfect franchise, set for a December 22 release. This year, it looks like everything's coming up Rose.
Zendaya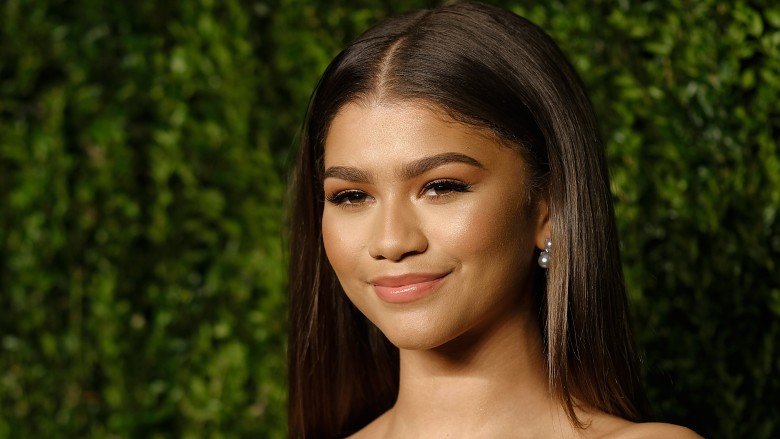 Getty Images
Now, you may have already heard of this first-name-only actress—and for good reason. The 20-year-old California native got her start on the Disney Channel, where she starred as the optimistic, spry, and spunky dancer Rocky Blue on the channel's original sitcom Shake It Up, which premiered in 2010. Though the show saw its end just three years later, things didn't slow down for the young starlet.
She's since started a successful music career, made guest appearances in television movies, and even snagged a lead role in another Disney Channel series, K.C. Undercover. But what will launch Zendaya into the hearts of millions is her 2017 role as Michelle in Spider-Man: Homecoming. Much like her co-star Tom Holland, the down-to-earth Zendaya seems a flawless fit to play the teenaged student, whom she describes as "very weird [but] very cool... always reading." Even among a cast that includes Hollywood elite Michael Keaton and Robert Downey Jr., we're certain she'll blow us all away. Zendaya also stars in The Greatest Showman, the 2017 musical biopic about Barnum & Bailey co-founder P.T. Barnum, alongside Michelle Williams, Zac Efron, and Hugh Jackman—who's next on our list.
Hugh Jackman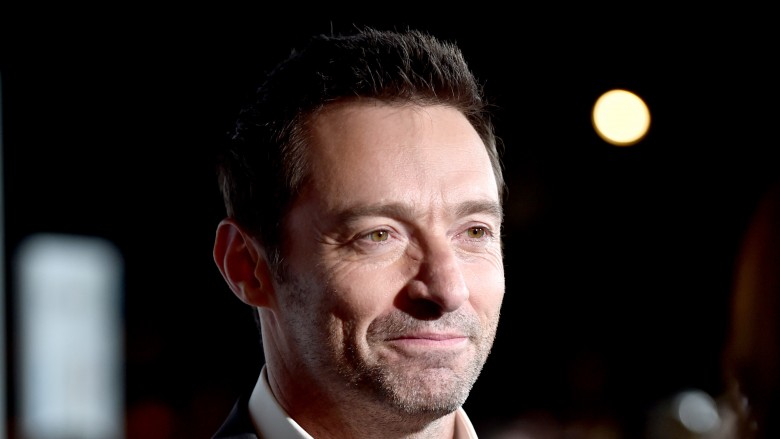 Getty Images
After gaining worldwide recognition as the bone-clawed beast Wolverine in the X-Men franchise, Hugh Jackman is back again to reprise the role in Logan. As the first R-rated film in the X-Men franchise, Logan promises the darker, grittier, and far more mature take on the character that comics fans have been clamoring for since he showed up on the screen. The actor even allegedly took a pay cut to ensure the film, set for release on March 3, would land that adult rating. (Hey, if it worked for 2016's super-successful Deadpool, why wouldn't it work for Logan?) Jackman has more than ample experience in emotionally heavy dramas, and given the fact that he's played Wolverine for nearly 20 years, he's more than qualified to add a new perspective to the character. While Jackman's no undiscovered or up-and-coming talent, the Aussie actor still has tons of tricks up his sleeve—and his portrayal of a troubled Wolverine in Logan will knock audiences out of their seats.
Tessa Thompson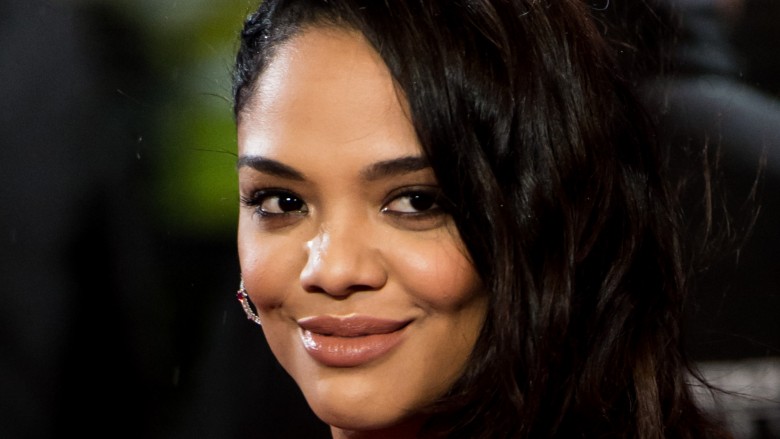 Getty Images
Not only has she sparkled in television series like Grey's Anatomy, Veronica Mars, and the recent fan favorite sci-fi western Westworld, Tessa Thompson has also showed off what she's got in some fantastic film roles. Fresh off back-to-back performances as Diane Nash in 2014's Selma, Bianca in 2015's Creed, and Jackie Hollis in 2016's War on Everyone, Thompson stars in one of 2017's biggest blockbusters, Thor: Ragnarok, as Valkyrie, the Asgardian warrior who catches our hero's eye. Some fans have cast doubt on Thompson as Valkyrie, but director Taika Waititi addressed these comments, promising she's the best person to play the character. If Thompson's past acting gigs are in any way indicative of what she'll bring to the table in Thor: Ragnarok, audiences are in for a breathtaking experience—and she's only getting started.
Brenton Thwaites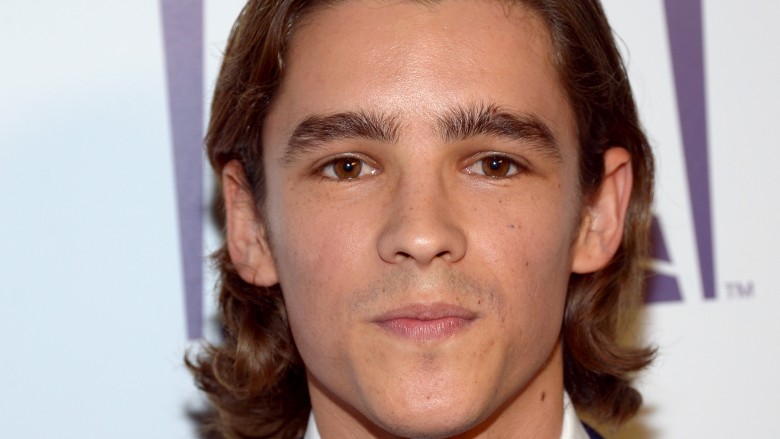 Getty Images
Audiences may recognize 27-year-old Brenton Thwaites from the psychological horror film Oculus, from 2014's Maleficent (in which he played Prince Philip), or even from the book-to-film adaptation of The Giver. Wherever you may have seen him in the past, you're certain to remember him in 2017, as he's starring in one of the most anticipated films of the year: Pirates of the Caribbean: Dead Men Tell No Tales.
The fifth installment in the swashbucklin' fantasy Pirates of the Caribbean series, Dead Men Tell No Tales follows the original gang—Johnny Depp as Captain Jack Sparrow, Geoffrey Rush as Captain Hector Barbossa, Orlando Bloom as Will Turner—on an expedition out of the "Devil's Triangle" in the Atlantic Ocean in search of Poseidon's trident, the only thing that will take down their ghostly foe, Capitán Salazar. So where does Thwaites fit into the equation? He stars opposite Depp as Henry, a young, cursed crew member on a mission to reunite with his father, the one and only Davy Jones. Acting right alongside arguably the face of the Pirates of the Caribbean franchise is a pretty huge undertaking, but Thwaites seems calm, cool, and charismatic enough to stand out as Henry—and gain a throng of new fans along the way.
Elizabeth Banks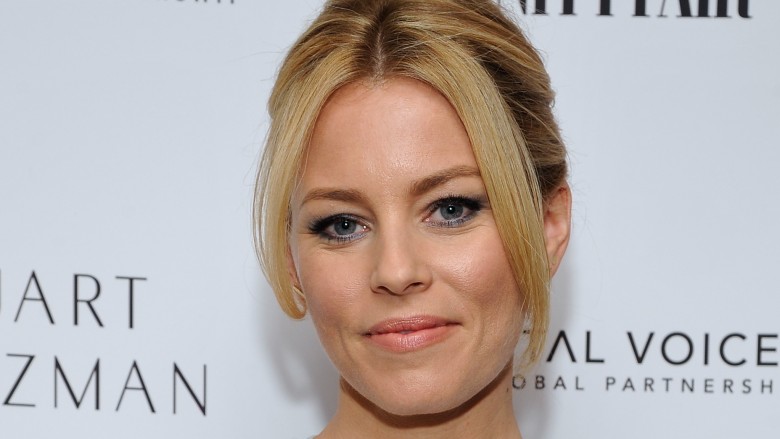 Getty Images
It's morphin' time! For kids of the '80s and '90s, the original Power Rangers TV show was the epitome of a super rad, but still kind of cheesy (in a good way) superhero series. It spurred a massive multimedia franchise that swept the whole world 'round—and now we're getting a feature film reboot. While almost all Power Rangers fans thought long and hard about which Ranger they'd like to be, they were also fixated on how the Rangers would take down their evil nemesis Rita Repulsa. And who could possibly fill those wicked shoes in the new movie? None other than Elizabeth Banks, who's pretty skilled at morphing herself. Banks stars as the main antagonist in the Dean Israelite-directed Power Rangers, and given her gift for playing nuanced and slightly kooky villains (remember how fantastic she is as Effie Trinket in The Hunger Games movies?), the expressive actress is sure to make Rita Repulsa darker—and better—than ever.
Gal Gadot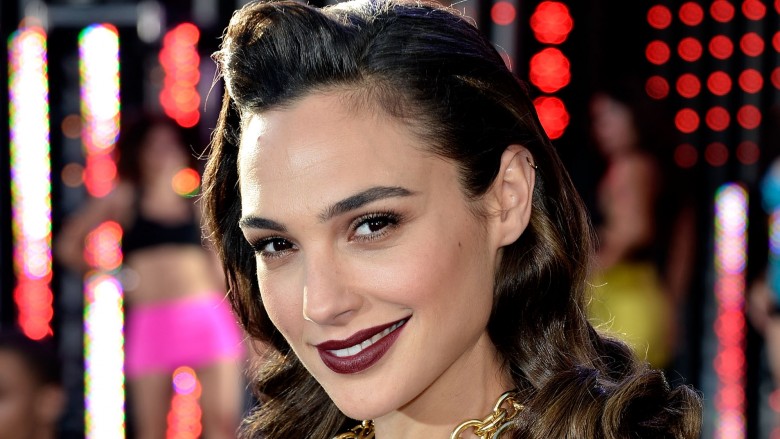 Getty Images
This model-turned-actress got her film start as Gisele Yahar in the fourth installment of the Fast and the Furious franchise in 2009 before landing a role of epic proportions: Diana Prince, a.k.a Wonder Woman, in the DCEU's 2016 superhero mash-up Batman v Superman: Dawn of Justice. She returns to the role in not only one but two insanely hyped 2017 releases: the standalone Wonder Woman, directed by Patty Jenkins, and Justice League. DC fans and casual moviegoers alike will get double the Gadot in 2017, with Wonder Woman premiering June 2 and Justice League ringing in the holiday season on November 17. With her scene-stealing talent bolstering a DCEU roster that also includes Ben Affleck and Henry Cavill, Gadot is destined to pack a punch as Wonder Woman in 2017—and beyond.
Emma Watson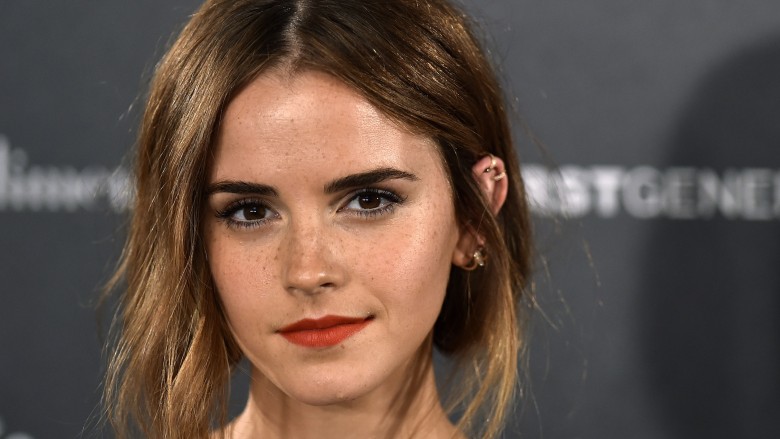 Getty Images
Little Hermione is all grown up, and she's been taking on the roles to prove it. After the final chapter of the Harry Potter film franchise, Emma Watson proved her ability to shine outside the wizarding world, taking on dramas, thrillers, and historical period pieces with ease. All those pieces came together when Watson was cast as Belle in Disney's live-action remake of Beauty and the Beast: not only does the 26-year-old actress look stunning in the character's yellow gown, one teaser trailer also shows off Watson's singing abilities, revealing to audiences that her own voice will be the one included on the film's well-known soundtrack. Watson's acting expertise, timeless beauty, and singing voice will leave fans wide-eyed in 2017—and likely humming along to "Be Our Guest" for days.
Bill Skarsgård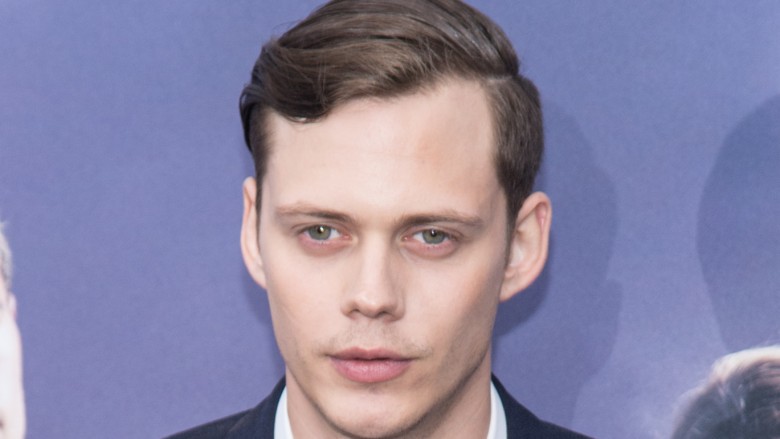 Getty Images
Swedish actor Bill Skarsgård started turning heads when he was just ten years old, a reaction that quickly snowballed into more serious recognition, particularly when he was cast as Roman Godfrey in the Netflix horror series Hemlock Grove. It seems Skarsgård found his happy place in horror, and executives took note, casting him in It, a big-screen adaptation of writer Stephen King's beloved 1986 horror novel. Skarsgård portrays the demonic entity that spurred a generation's fear of clowns: Pennywise the Clown, more commonly known as "It." Skarsgård clearly excels at spookiness, and his fresh take on such a recognizable villain seems sure to terrify and impress moviegoers by the millions. We can hardly wait...even if we'll be watching It through our fingers.
Michael Fassbender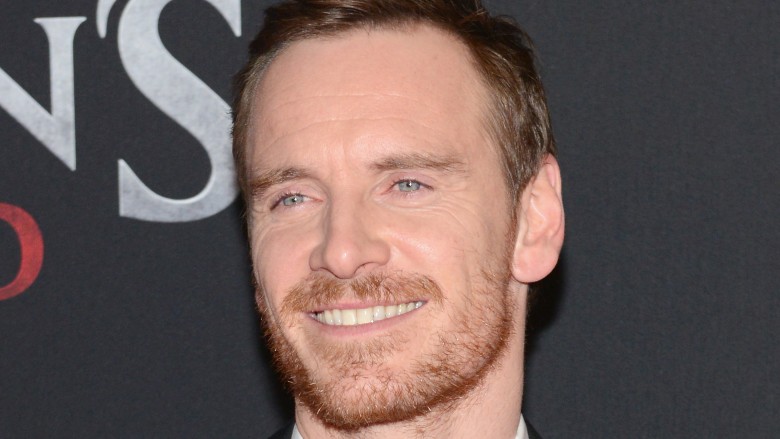 Getty Images
Award-winning actor Michael Fassbender achieved superstar status years ago, and has earned acclaim for arthouse projects like Shame as well as his work in blockbuster outings like the X-Men reboots, but we think he's still on the rise. This year, he returns to the Alien franchise as androids Walter and David (yep, he has a double role) in the sixth installment in Alien: Covenant, following his work in the series' previous outing, 2012's Prometheus. Considering Fassbender was one of the better parts of the wildly divisive Prometheus, we're expecting similarly big things from him here.
Brie Larson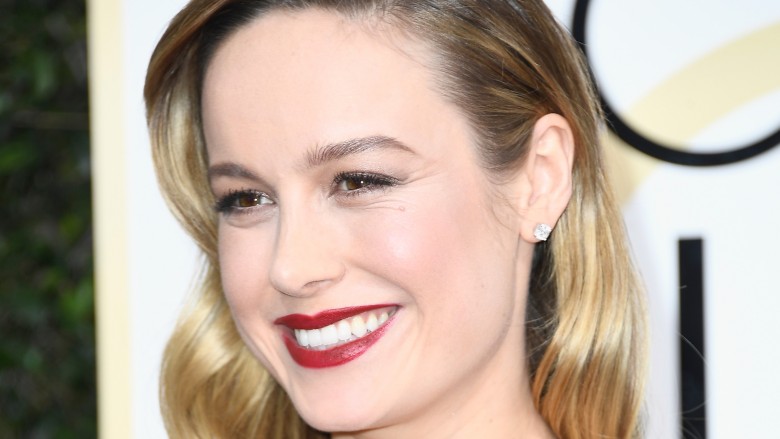 Getty Images
Taking on the role of peace activist and war photojournalist Weaver in Kong: Skull Island, a Jordan Vogt-Roberts-directed prequel to the original King Kong, Oscar winner Brie Larson will dive headfirst into amazing action sequences as she and the rest of the star-studded cast battle the infamous giant gorilla. Though the 27-year-old actress is no stranger to starring in action flicks—her filmography boasts roles in Scott Pilgrim vs. the World and 2016's Free Fire—Kong: Skull Island marks the first film to take full blockbuster advantage of her high-energy acting abilities. She has the talent to blow moviegoers away, too. Coming off multiple awards for her stunning performance as Joy "Ma" Newsome in the 2015 indie drama Room, Larson is poised to bring amped-up fun as well as character complexity to her depiction of Weaver in Kong: Skull Island, and she'll next enter the Marvel Cinematic Universe as the one and only Captain Marvel.
Fionn Whitehead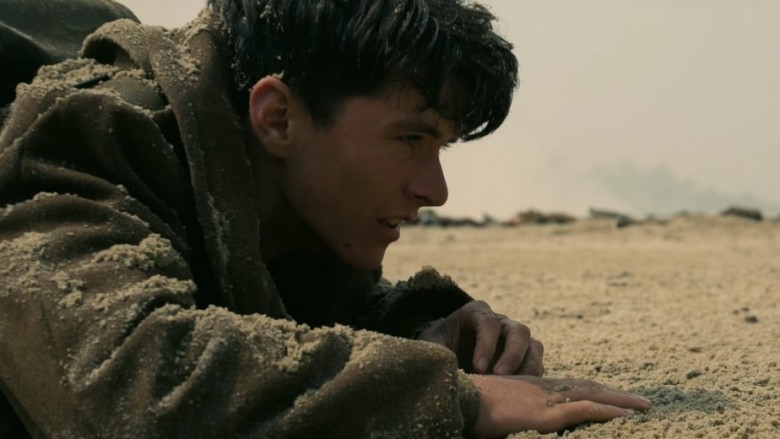 If you're scratching your head trying to recall which film you've seen Fionn Whitehead in before, stop while you're ahead. This 19-year-old Londoner is a complete newcomer to the mainstream acting world, but he's been cast as a lead in one of 2017's biggest films. Whitehead stars as World War II soldier Tommy in Christopher Nolan's action thriller Dunkirk. Not much is known about the young actor (he doesn't even have a Wikipedia page yet, he's that fresh), but based on the film's trailer, Fionn Whitehead is set to make one stunning film debut.