Yahya Abdul-Mateen II Shows Off How Jacked He Is For Aquaman 2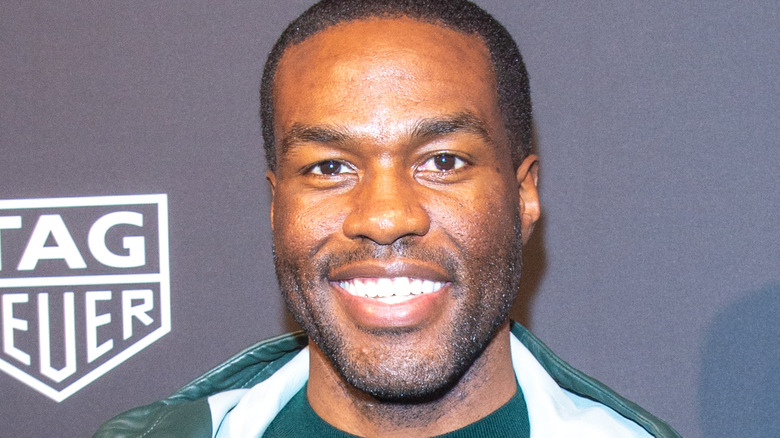 Shutterstock
The DC Extended Universe is in a state of flux right now. Certain elements that come from the Zack Snyder era, like Gal Gadot's Wonder Woman, remain in place. Meanwhile, other aspects aren't so cut-and-dry, which is the case with "The Batman" set to come out next year where Robert Pattinson takes on the mantle of the Caped Crusader from Ben Affleck. Fortunately, one of the things that worked well at the beginning of the DCEU was Jason Momoa's portrayal of Aquaman. 
After being introduced in Justice League, the character received his own solo flick that became a massive financial success. It was a no-brainer when the announcement came signifying a sequel was riding that wave of acclaim. No matter what the future of the DCEU holds, Momoa and the rest of the Atlanteans will be part of it.
One character who has a lot of potential for the sequel is Black Manta (Yahya Abdul-Mateen II). He gave Aquaman a run for his money the first time around, but he's not done yet as he's poised to make a bigger splash for "Aquaman and the Lost Kingdom." We don't know what capacity he'll return in, but what we can glean so far is that he'll definitely be a physical threat to Arthur Curry.
Yahya Abdul-Mateen II might just lift more than Jason Momoa
Yahya Abdul-Mateen II's Instagram has been filled with a ton of promotional materials for his next film, "Candyman," set to come out on August 27, 2021. However, in between working on his horror scream, it appears if the actor has had plenty of time to go to the gym lately. Not only does he have a part in "The Matrix 4" coming down the pipeline, but he also needs to get ripped for his role in "Aquaman and the Lost Kingdom." Suffice to say; he's gotten the job done and then some.
On August 2, he uploaded a shirtless photo of him at the gym along with the caption, "BLACK MANTA Back Under Construction! #Aquaman2." It looks like he's getting back into the swing of things and ready to go head-to-head with Momoa. While Black Manta normally wears a suit in the comics and received his iconic outfit in the first movie, perhaps there's a chance where he'll ditch the fancy gadgets and go up against Aquaman with his bare fists.
Plenty of his contemporaries were quick to sing his praises on the Instagram post. His "Black Mirror" co-star Pom Klementieff gave him several fire emojis, while Michael B. Jordan chimed in with a quick but effective "Gainz." With so many action films on his docket next, don't expect him to slow down any time soon.