What To Expect From Aquaman 2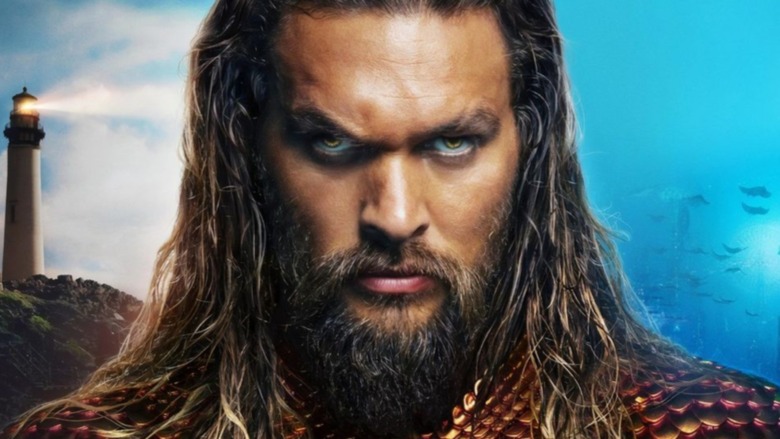 Warner Bros.
After spending decades on the wrong end of jokes and jeers from the comic book community, Aquaman was reborn in the eyes of the public through his 2018 solo movie. Release in December of that year, the film hosted Jason Momoa's third appearance as the nautical hero after briefly popping up in "Batman v. Superman: Dawn of Justice" from 2016 and formally introducing himself in 2017's "Justice League." Armed with his trusty trident, flowing mane, and a chill attitude, the masses more than came around on Arthur Curry, which made his flick a resounding success.
By the time "Aquaman" departed the big screen, it took in an astounding $1.148 billion at the global box office and left critics largely impressed. It currently boasts a 65% critical score on Rotten Tomatoes, with many reviews praising it for its high-octane action and accessible story that make it the quintessential blockbuster. Naturally, with universal acclaim pouring in, Warner Bros. wasted little time prepping for a sequel to keep the momentum going.
The unofficially named "Aquaman 2" is currently in development and primed for a December 16, 2022 premiere. Given how far away that is, details about the project are relatively sparse, but what's in circulation is worth taking a look at. Here's what to expect from this DC sea-quel.
Faces new and familiar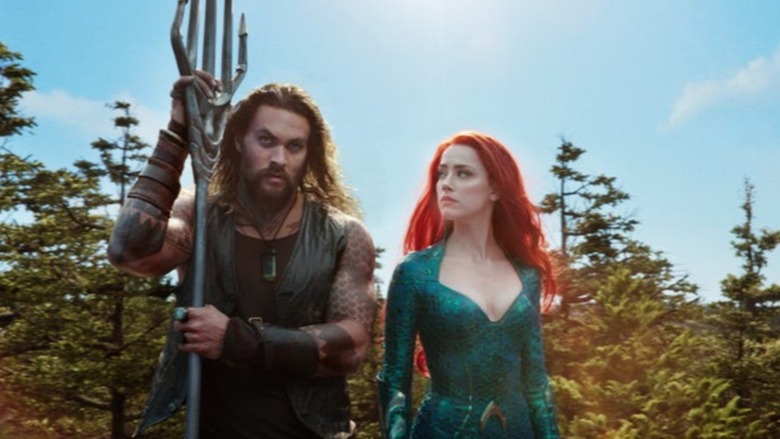 Warner Bros.
In continuing the story of 2018's "Aquaman," "Aquaman 2" has enlisted the help of numerous talented individuals who made the former such a hit. James Wan of "The Conjuring" fame will return to the director and producer's chair, and writer David Leslie Johnson-McGoldrick is set to once again pen the story. As far as on-screen talents go, so far Jason Momoa (Aquaman), Amber Heard (Mera), Patrick Wilson (Orm aka Ocean Master), Yahya Abdul-Mateen II (David Kane aka Black Manta), Dolph Lundgren (King Nereus), and Temuera Morrison (Tom Curry) have signed on to reprise their respective roles.
Additionally, "Aquaman 2" will feature at least one fresh face: Pilou Asbaek. It was revealed on April 15, 2021, that the former Game of Thrones star would make his DCEU debut in the sequel, although who he will play remains unknown for the time being. Surely as its release date draws nearer we'll learn more about his role in the story, whether or not the likes of Willem Dafoe (Vulko), Randall Park (Dr. Stephen Shin), or Nicole Kidman (Queen Atlanna) will make a comeback, or if any more newcomers are on their way to the "Aquaman" franchise alongside Asbaek.
Unfinished business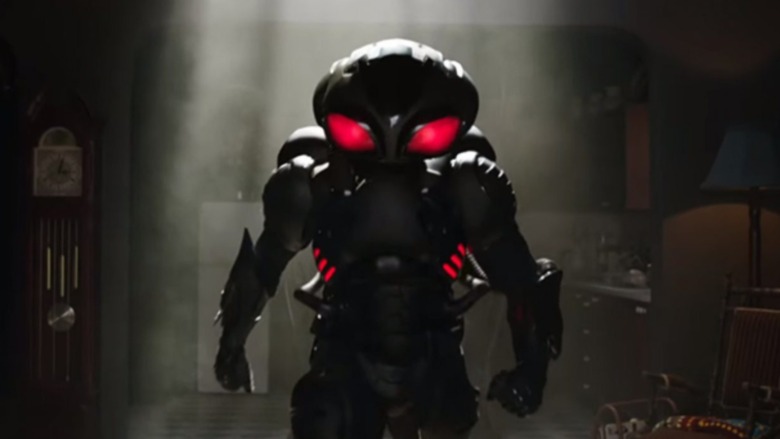 Warner Bros.
When it comes to the plot of "Aquaman 2," as of this writing, it's a total mystery. However, it's to be expected that it will at least address the dangling plot threads left behind from its predecessor. First and foremost, a major focus of the film will likely be Arthur's adjustment to becoming King of Atlantis. He'll have to learn how to best serve his people, balance his old life on the surface world with his new one underwater, and prevent Orm from taking power and causing chaos once again. It won't be easy, but hopefully, by the time the credits roll, he'll have a solid handle on the duties of both a king and family man.
Of course, a superhero story wouldn't be complete without a villain to cause mischief and mayhem. As set up by the post-credits scene of "Aquaman," both Black Manta and, to a lesser extent Dr. Shin, will be a thorn in Aquaman's side. After all, he indirectly killed Manta's father, Jesse Kane (Michael Beach), in the first movie, so the pirate-turned-supervillain is still out for revenge by any means necessary. Now with Dr. Shin's resources at his disposal, Manta can become an even more dangerous opponent for Aquaman than he was during their previous confrontations.
All in all, it's a safe bet that "Aquaman 2" will boast all of the action, drama, and CGI extravagance that put the 2018 feature on the map. Though it won't reach the cinema for quite some time, from what we know about the project so far, it'll be well worth the wait.