RuPaul's Drag Race Star Trixie Mattel Opens Up About Her Role In American Horror Story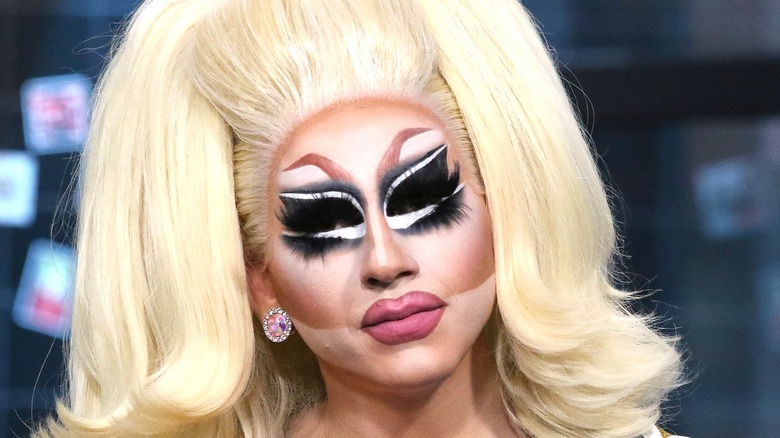 Jim Spellman/Getty Images
Trixie Mattel is one of the most well-known drag queens to reach fame after her stint on "RuPaul's Drag Race." Though she only reached sixth place during Season 7, she went on to win her season of "All-Stars" — a spin-off of "Drag Race" where fan-favorite drag queens from past seasons compete for a spot in the Drag Race Hall of Fame — and has released a book, is the CEO of a cosmetics company, and runs a successful YouTube channel. In 2019, she was dubbed one of the most powerful drag queens in America by judges for Vulture.
Since proving her star power on "RuPaul's Drag Race" and "All-Stars," Mattel has expanded her media empire to include multiple web series, a documentary, and several appearances on different television shows — including the popular anthology "American Horror Story."
Mattel recently spoke to her fellow drag queen Peppermint for the official "RPDR" YouTube series "The Pit Stop," where she described her experience on the "AHS" set, and it's even better than you may think.
Trixie Mattel was comfortable on the AHS set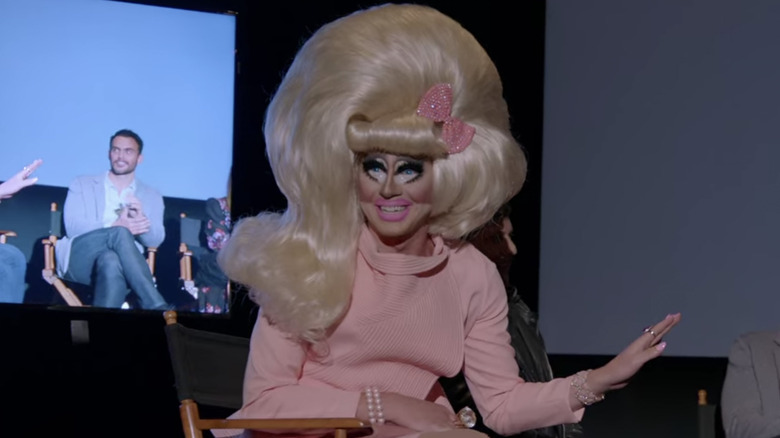 FX
As reported by Screen Rant, Mattel and Peppermint discussed Mattel's short stint on "American Horror Story: Roanoke," which is the sixth season of the series. Mattel played herself in Episode 10, and although her part was small, it was definitely memorable.
In the video for "The Pit Stop," Mattel and Peppermint discuss a challenge from "All-Stars" that called back to "AHS," and the two soon started discussing Mattel's time on the show. Mattel explained how she got the part, telling Peppermint, "I had three lines. I got a call from Ryan Murphy, and he was like, 'I wrote this little part for you' and I was like, 'No, you didn't.' He was like, 'Yeah, I did.'"
She continued to describe the positive experience she had on-set. "My job was to play myself, so it was a role I studied my whole life, but it was really fun and they were really nice," she explained. "The great thing about going on a show like that, you've worked with Ryan Murphy, it's a gay environment."
Despite Mattel's quick appearance on "AHS," it's good to know that she felt comfortable on the show — especially one that's famous for its violent content.