The Star-Studded Thriller Flop Defying Odds And Dominating Netflix Right Now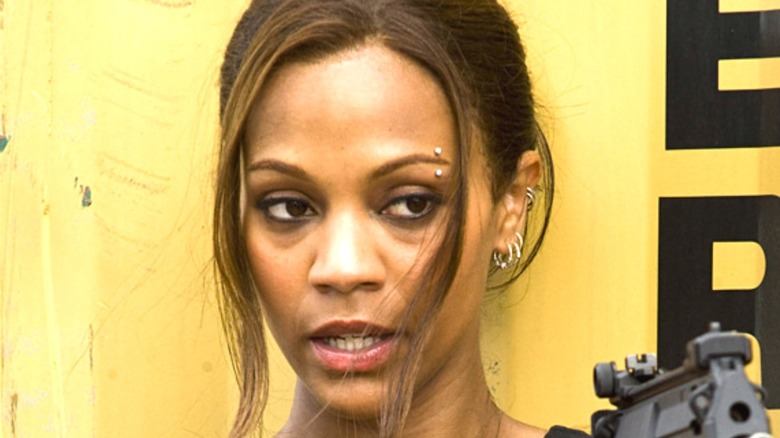 Warner Bros.
While fans would love to assume that any project their favorite actor is in is sure to be an instant hit, that is unfortunately far from the truth. There are tons of star-studded films out there that completely underperform despite their impressive casts — from the Channing Tatum-led dramedy flop "10 Years" to the cult-classic sci-fi comedy flop "Mars Attacks!"
Thankfully, streaming services like Netflix, Hulu, and HBO Max provide films that theoretically should've been hits with another chance to prove audiences wrong. Underappreciated comedy gems and horror mystery flops alike have been resurrected by streaming platforms with varying degrees of success, but when it comes to most box office bombs, there's nothing much to lose. Any critical reappraisal is a welcome shot at a second act.
One of the newest movies to hit Netflix is a star-studded thriller from 2010 that flopped when it first debuted. Its now earning new fans thanks to its premiere on the streaming giant, and with good reason.
The Losers is winning on Netflix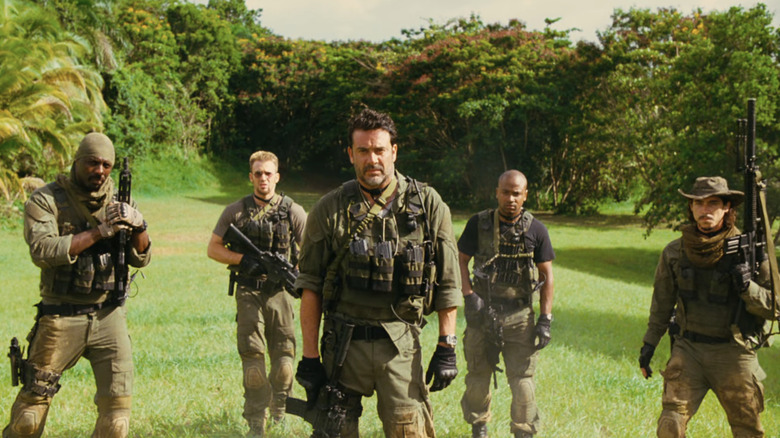 Warner Bros.
The 2010 action film "The Losers" is based on a comic series of the same name, and features a star-studded ensemble cast. It centers on a CIA Black Ops team who are sent on a mission to Bolivia, only to be betrayed by their superiors once the mission goes awry. The team fakes their deaths and launches a counterattack on the agents who intended to kill them, all the while exposing the corrupt inner workings of the CIA. The impressive cast features Idris Elba, Zoe Saldana, Jefrey Dean Morgan, Chris Evans, and Columbus Short, among several other talented performers.
"The Losers" received mixed reviews upon its release, and currently holds a 48% critics rating on Rotten Tomatoes — but fans are appreciating it more now that it's getting another chance on Netflix. A Twitter user with the handle @CJizzleMontana tweeted, "The Losers on Netflix is pretty damn good." 
Another user named @Bill_McNeal81 wrote, "Just a reminder: The Losers is on @netflix right now. Based on a @DCComics with a stellar cast. It's a fun and funny crazy action movie. Give it a shot."
You, too, can watch "The Losers" on Netflix, where it currently holds the number-one spot on the platform's trending list.