The Star-Studded Sci-Fi Comedy Flop That's Getting A Second Chance On Hulu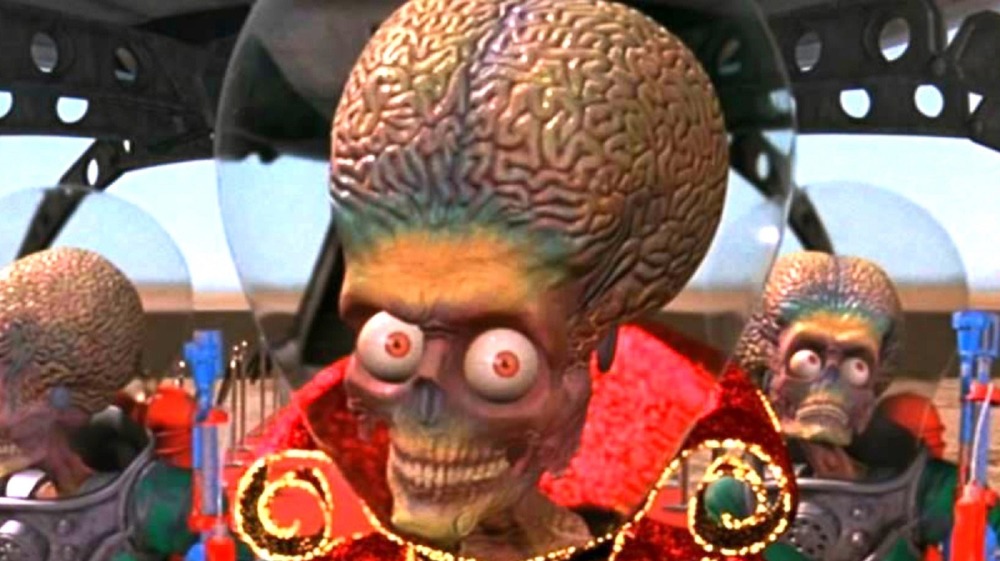 Warner Bros.
The late '90s was a great era for comedic action fare. Starship Troopers offered a satirical vision of the future of the military-industrial complex and war, with some alien bug-blasting violence to highlight the humor. Galaxy Quest became an essential parody of the sprawling sci-fi space travel subgenre. The Fifth Element was an over-the-top take on the ordinary futuristic adventure narrative. Men in Black brought some much-needed silliness to the drama of government secrecy about extraterrestrials. And Wild Wild West gave some steampunk energy and goofiness to the buddy cowboys concept.
Perhaps the most star-studded installment to this era of oddball cinema was Mars Attacks!, which was released just a few months after the very serious alien invasion blockbuster Independence Day in 1996 and allowed an A-list cast to have a whole lot of fun with their quirky characters. The film, which is now streaming on Hulu, centers on mankind's battle with a swarm of violent alien invaders, but instead of being an earnest drama about the human will to survive, the movie is an internationally cartoonish version of that time-honored story tradition.
Tim Burton brought his signature wit to pic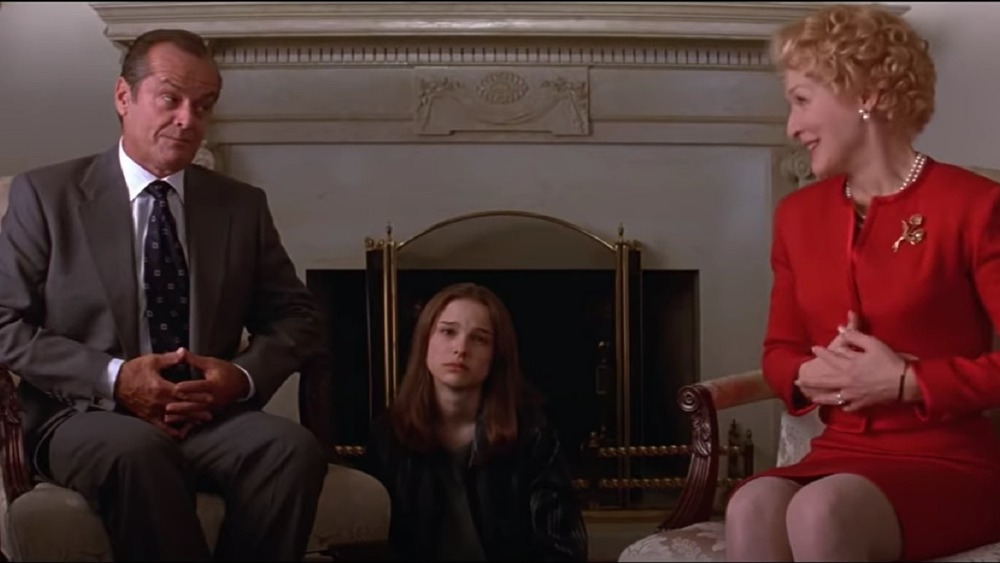 Warner Bros.
Mars Attacks! was based on a sci-fi trading card series from the 1960s and was adapted into a screenplay (and novelization) by Jonathan Gems, who had previously worked with director Tim Burton on a rewrite of Batman and who wrote an as-yet-unmade sequel to Beetlejuice. At the time of Mars Attacks!'s release, Burton had already become known for his darkly humorous work in films like Beetlejuice, Edward Scissorhands, and Ed Wood, and with the help of a few creepy CGI aliens, Burton got to go full-tilt with his signature weirdness.
The pic is a pastiche of the many cliches of traditional invading ET flicks, including a stunning scene of the first wave of violence, the leveling of cities and structures and swarms of people, and, of course, the triumphant moment when people figure out the aliens' fatal weakness and fight back. However, each of those twists are presented with humor and absurdity.
In addition to the behind-the-scenes talent, Mars Attacks! is brimming with Hollywood superstars, including Jack Nicholson, Glenn Close, Natalie Portman, Pierce Brosnan, Annette Bening, Martin Short, Michael J. Fox, Sarah Jessica Parker, Danny DeVito, Jim Brown, Pam Grier, Jack Black, Rod Steiger, Paul Winfield, and Christina Applegate.
The movie was not a success upon release; despite its all-star lineup of on-screen and behind-the-scenes talents, the movie delivered disappointing box office receipts and got walloped by critics. However, in the decades since its debut Mars Attacks! has gained cult status for its cheeky takedown of the traditional alien attack popcorn flick.