What Happened To Darnell In All American?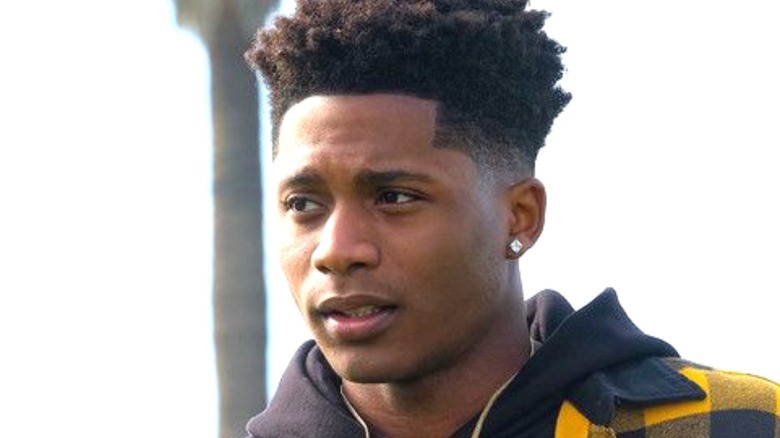 The CW
On The CW's hit series "All American," the story follows a talented high school football player named Spencer James (Daniel Ezra) who switches schools from Crenshaw to Beverly Hills to play for the latter's football team and hopefully get noticed for college. The series also stars Taye Diggs as Spencer's football coach, Billy Baker, Bre-Z as Spencer's best friend Tamia "Coop" Cooper, Greta Onieogou as Layla Keating, and more. "All American" is loosely based on the upbringing of former NFL player Spencer Paysinger, who serves as a producer and consultant for the series.
While "All American" currently has three seasons — with Season 4 premiering fall 2021 — that follow Spencer's high school football career and his relationships with the people around him, there are still quite a few storylines with unanswered questions. Sure, Spencer's story appears to be far from over, but what about the supporting characters? In particular, the character of Darnell Hayes, played by Da'Vinchi, really intrigued audiences when he was introduced in Season 2 as Spencer's half-brother, the son of Spencer's father Corey James (Chad L. Coleman) and Corey's ex-girlfriend, Renée Hayes (Dana L. Wilson).
Unfortunately, Darnell has a minimal role in Season 3 that ends with the character's departure from Crenshaw, at least for now. So what happened?
Darnell leaves Crenshaw to be with his injured mother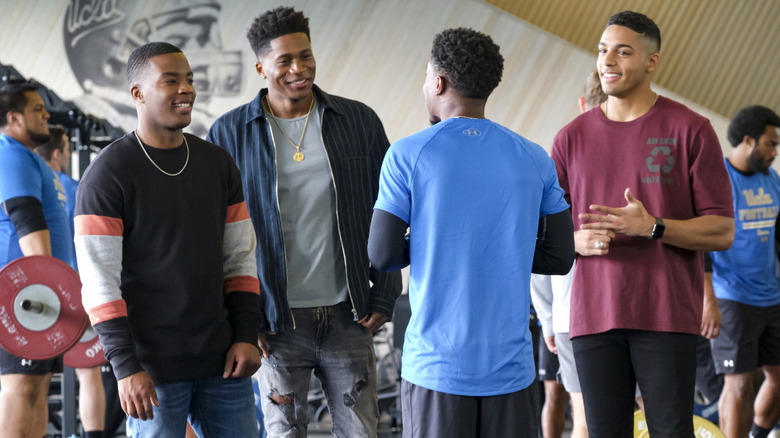 The CW
At the end of Season 2 of "All American," in which Darnell has a major role, it looks like Spencer and Darnell may have a continuing rivalry as they fight for a spot on the football field. After Season 2, Da'Vinchi spoke with Meaww about Darnell's role in Season 3, hinting that "Darnell is definitely here to stay." But his statement had an invisible "but," as that was immediately followed by "As long as he can and as long as it does not conflict with any other project that I'm working on." In Season 3, it looks like this worst-case scenario has come true, as Darnell makes a very distinct exit from the show. 
At the beginning of the third season of "All American," Darnell fights with Spencer for the starting quarterback position at Crenshaw after Coach Baker comes over from Beverly Hills to coach the team to a championship. Then all of a sudden, Darnell decides to leave Los Angeles to live with his mother who gets injured while serving in the army, disappearing at the end of Season 3's fourth episode and not returning for the rest of the season. As for why this happens, it looks like the actor's extremely busy career is the reason. Announced on his Instagram, Da'Vinchi will be making his Broadway debut with the upcoming play "Thoughts of a Colored Man," which will start performances in October 2021. Along with that, Da'Vinchi booked a main role on the new Starz series "Black Mafia Family," which is scheduled to premiere on September 26, 2021. 
With such a packed schedule, it looks like Da'Vinchi may be unable to return to "All American" for some time. But if the CW series continues for a while, fans shouldn't lose hope, as the door is always open for Darnell to come back to Crenshaw.