Why Billy Baker From All American Looks So Familiar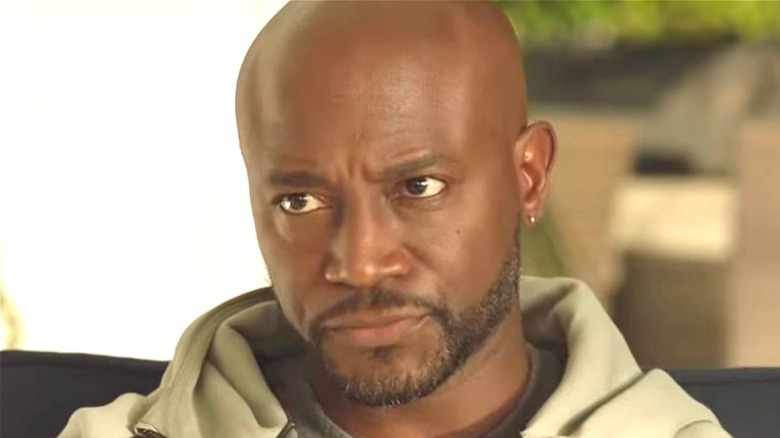 The CW
Finding a good mentor can be a boon for any young athlete, though hopefully most of those relationships prove to be a little less dramatic than that of Coach Billy Baker and his star player Spencer James from The CW's "All-American."  Baker is the head football coach at Beverly Hills High School, who reaches out and recruits Spencer (Daniel Ezra), a talented wide receiver from South Crenshaw High School. Despite his initial reluctance, he's encouraged by his mother to join Baker at BHHS. 
This leads to a complicated relationship between the coach and his star as the pair try to chart a course that leads them toward each of their own best interests. Spencer ends up moving in with Baker and his family, which hurts the coach's relationship with his children, but not as much as when it's eventually revealed that he once had an affair with Spencer's mother, Grace (Karimah Westbrook). This results in Baker and his wife Laura (Monét Mazur) divorcing. 
Though Season 3 of "All-American" only finished airing in July, Season 4 is nearly ready to go with an expected premiere date of October 25, 2021. If you need to see more of Coach Baker before then, you can catch actor Taye Diggs in any number of other films and series from the course of his decades-long Hollywood career.
Taye Diggs was part of the answer in How Stella Got Her Groove Back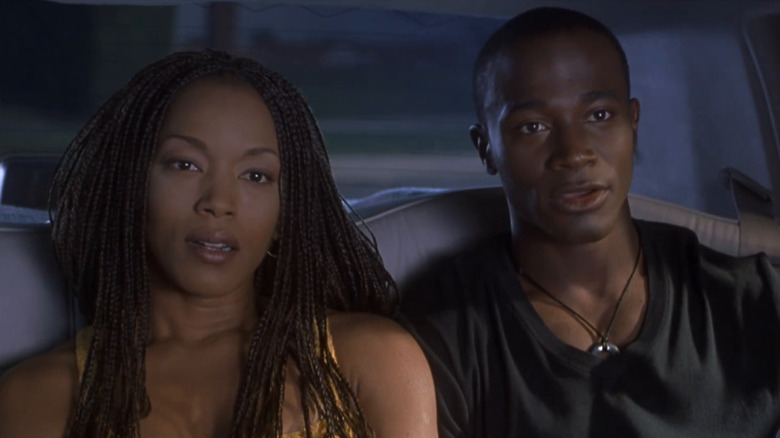 20th Century Fox
Though he had done episodes of "Law & Order" and "New York Undercover," Diggs' breakout role came when he played love interest Winston Shakespeare in the 1998 romance "How Stella Got Her Groove Back."
Winston is a 20-year-old Jamaican who meets the vacationing Stella Payne (Angela Bassett) while she's visiting the island for a much-needed break from the stresses of her day-to-day life. She's 20 years older than he is, a harried stockbroker and single mother, but the attraction between them is mutual, and it soon blossoms into real romance. Much of the rest of the movie consists of them figuring out if it's possible, or even desirable, for their lives to remain intertwined.
Roger Ebert was among the critics who argued at the time that maybe they shouldn't have ended up together, but whether or not their romance will last isn't really the point in the way that its mere existence is. Still, the film became appreciated by audiences for its depiction of Black female sexuality (via The Wrap), particularly told from the point of view of an older Black woman. 
He spent the night in a House on Haunted Hill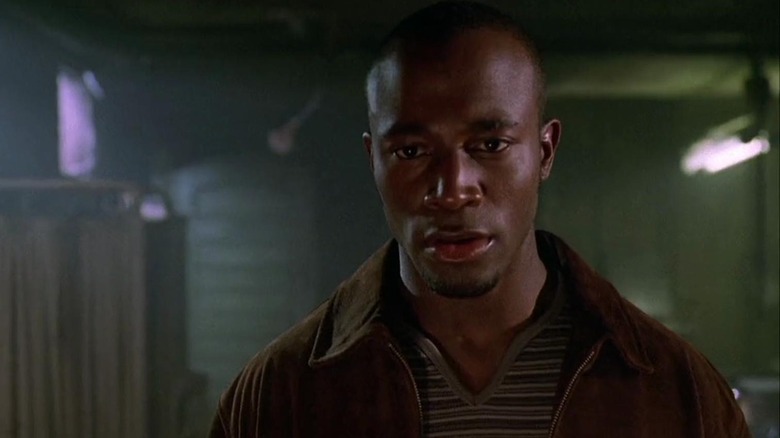 Warner Bros.
"Stella" launched Taye Diggs' career, but he didn't stay in the limited box of a romantic lead for long. One of the four films in which he appeared in 1999 was the horror remake "House on Haunted Hill" — not to be confused with "The Haunting of Hill House."
Baseball player turned would-be victim Eddie Baker finds himself invited to the unusual birthday party of Evelyn Stockard-Price. Here, each of the guests is promised $1 million if they remain for the night in the remains of the supposedly haunted remnants of the Vannacutt Psychiatric Institute for the Criminally Insane, but anyone who leaves forfeits their prize to the others.
The party is actually Evelyn's overly elaborate attempt to murder her husband, but the evil forces within the building co-opted her plan and used it to take revenge on descendants of the institute's staff. Eddie navigates the horrors with Sara Wolfe (Ali Larter), who it's revealed is actually impersonating a different guest in the hopes of winning the money. Just as the house is preparing to consume him, Eddie reveals he's actually adopted, and the supernatural forces allow him and Sara to escape.
Taye Diggs returned to collect his Rent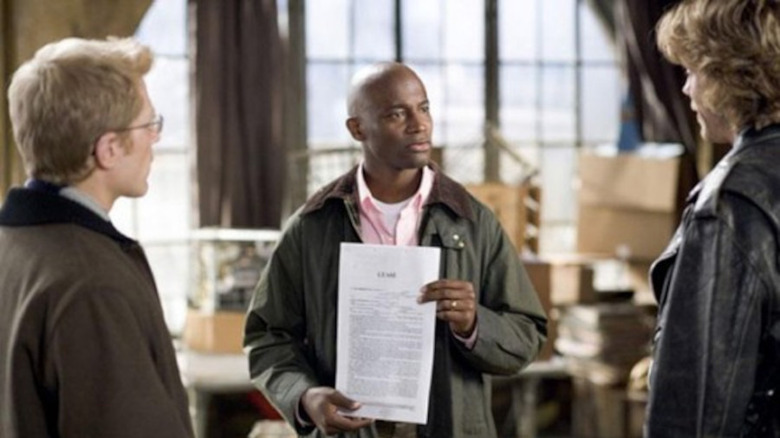 Sony Pictures Releasing
Before he landed his role in "Stella," Diggs broke big on Broadway when he originated the part of the landlord Benny in the Pulitzer Prize-winning musical "Rent" in 1996. When the film adaptation came along nine years later, he was a natural choice to return to the part.
Benny is initially the antagonist of "Rent," the one-time friend of much of the story's main crew who turns greedy when his position is elevated to become their landlord. Benny's trying to collect back-due rent from Mark (Anthony Rapp) and Roger (Adam Pascal) that he had previously been lenient on, but he offers them a reprieve if they convince Mark's ex Maureen (Idina Menzel) to cancel a protest of his plans to evict a camp of homeless people from a lot he owns so he can work on a new building.
They refuse, and the protest turns violent, leading Benny to lock the group out of their apartment. He reneges, however, after being convinced by his ex-girlfriend Mimi (Rosario Dawson), and the group is able to continue to pursue their own loves and ambitions.
Taye Diggs joined the Private Practice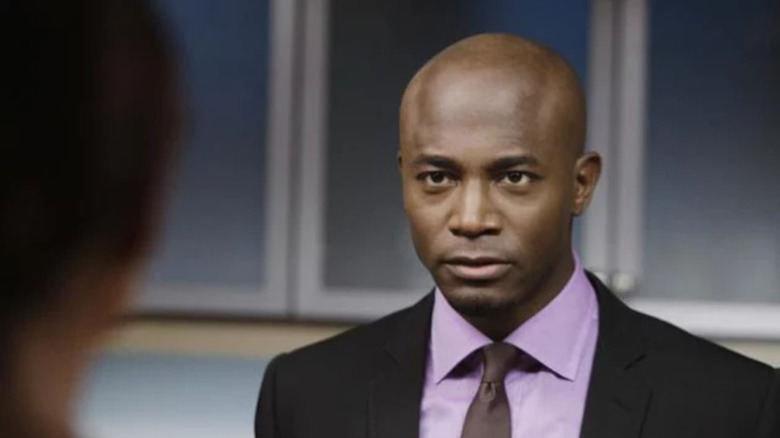 ABC
Years after appearing in a stretch of "Ally McBeal" episodes and starring in the short-lived UPN drama "Kevin Hill," Diggs took the longest-running television role of his career when he signed on to the "Grey's Anatomy" spin-off "Private Practice" in 2007.
Like series protagonist Dr. Addison Montgomery (Kate Walsh), Diggs' Dr. Sam Bennett comes from the long line of TV doctors navigating complicated love lives while treating patients on the side. In this case, he's working with his ex-wife, Dr. Naomi Bennett (Audra McDonald) at Los Angeles' Oceanside Wellness Group. Their close proximity rekindles their old flame, but they decide it's better for them to break things off and focus on co-parenting their teenage daughter, Maya.
Having moved on from Naomi, he starts a will-they/won't-they flirtation with Addison, Naomi's best friend, that ends in the pair getting together at the end of the show's third season. They initially decide to keep the relationship a secret to avoid upsetting Naomi, but that doesn't work out, and she leaves town to process it. The pair ultimately split, however, after Addison decides she wants kids and Sam says he doesn't. In the show's final season, Sam reconciles with Naomi, while Addison marries her other love interest, Jake (Benjamin Bratt).
He challenged an Empire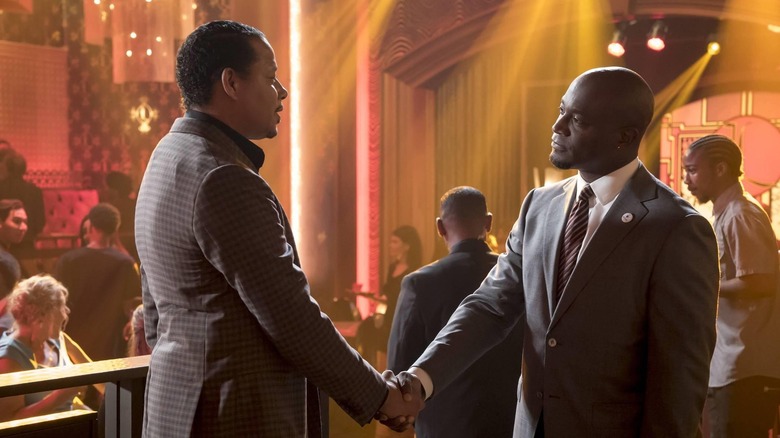 Fox
In 2016, Diggs joined the cast of the hit musical drama "Empire," as an up-and-coming city councilman who develops a romance with music mogul Cookie Lyon (Taraji P. Henson) midway through that series' six-season run.
Angelo DuBois is from one of the wealthiest, most prestigious Black families in New York. He courts Cookie during the show's third season, upsetting her sometimes-estranged husband Lucious Lyon. In return, Cookie helps bolster support for Angelo's mayoral campaign. Angelo wins the primary and plans to propose to Cookie, but she tells him she still loves Lucious and dumps him, sending him reeling.
This creates new problems for the Lyons, as it earns the ire of Angelo's mother, Diana DuBois (Phylicia Rashad). She embarks on a campaign of revenge against Cookie, Lucious, and their family, blocking deals Lucious had planned, sending her nephew Warren (Terrell Carter) to seduce the Lyons' son Jamal (Jussie Smollett), and ultimately kidnapping the Lyon granddaughter Bella after she's taken away from the family by CPS. But Warren turns on his aunt and helps the Lyons expose her crimes, and when Angelo tries to shoot him in revenge, he, in turn, is killed by Jamal.