Here's When You Can Watch Jungle Cruise For Free On Disney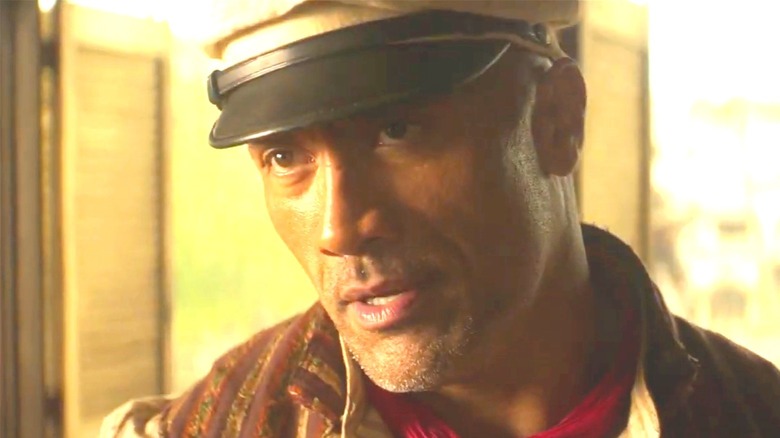 Disney
Following the precedent Disney has set throughout the COVID-19 pandemic with most of its major releases, "Jungle Cruise" is now available both in theaters and through Disney+ with Premier Access, with the latter costing $29.99 to stream in addition to the regular cost of subscribing to the streaming service. Which option is best for you depends on a ton of factors, including your own comfort and safety going into a theater, how many people want to watch the movie with you, the quality of your TV setup, and, of course, your love for Dwayne "The Rock" Johnson, Emily Blunt, or the classic Disney ride.
However, there's also a third, cheaper option if you're not dying to see the two actors' adventure on a boat right away: wait a while. Just like all previous Disney+ Premier Access movie releases, "Jungle Cruise" will eventually be available to stream on the platform without any extra fee. The only question is when.
Jungle Cruise is currently the last planned release through Disney+ Premier Access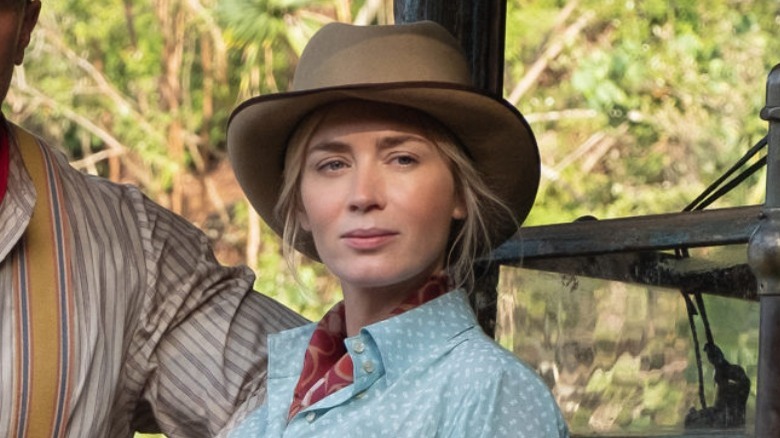 Disney
In part likely due to rising vaccinations against COVID-19 and falling cases and deaths and also possibly because of the recent lawsuit from "Black Widow" star Scarlett Johansson alleging that releasing the film on the platform breached her contract, "Jungle Cruise" is currently the final Disney movie planned to release through Premier Access. The next big Disney release, "Shang-Chi and the Legend of the Ten Rings," is still planned to release exclusively in theaters on September 3 this year, despite being just over a month out from release.
However, it's possible that rising cases of COVID-19 in the United States due to stagnating vaccination rates and the delta variant may influence Disney to continue the trend, which has been both profitable for the media juggernaut and a source of praise for offering a safe alternative for vulnerable populations without delaying their hotly anticipated films any further. Whatever the reason, if you want to wait until "Jungle Cruise" is free on Disney+, you'll have to wait 105 days, the standard length of time for Premier Access releases, until November 12.