The Steamy Historical Drama That Everyone's Binging On Netflix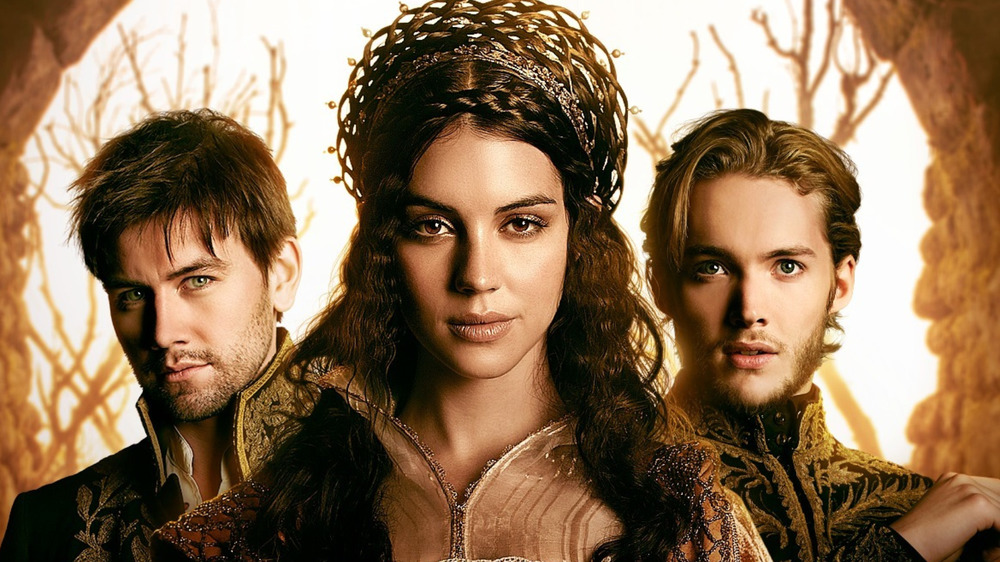 The CW
There are a lot of troubling things going on in the world at the moment, but for many, one of the more immediate concerns is that they've finished all the available episodes of the latest Netflix hit Bridgerton. If you are one of those people, you may be wondering where to turn next for your fix of historic scandal and steamy romance while waiting for Bridgerton season 2 to arrive. Thankfully, Netflix has no shortage of juicy historic dramas to binge. Case in point: All four seasons of the CW series Reign are available on the streaming service.
Set in the 16th century, Reign follows the life of Mary, Queen of Scots (Adelaide Kane), an ambitious and strong-willed woman who uses her wits and charm to navigate the tumultuous world of Renaissance-era Europe. The series begins with the teenage queen marrying the hunky Prince Francis II of France (Toby Regbo). However, as she soon learns firsthand, no union between royals is quite that simple. Mary has to contend not only with the constant plotting of her mother-in-law, the devious Catherine de' Medici (Megan Follows), but also occult prophecies of doom and eventually the political maneuvering of her powerful cousin, Queen Elizabeth I of England (Rachel Skarsten).
So far, so good, right? Well, there's one very important thing to know before you start your own Reign binge: The show isn't exactly known for its historical accuracy. Mary, Queen of Scots was a real person, but the name is about where the correlation between fact and fiction ends. However, depending on what type of entertainment you're looking for, you shouldn't let that stop you from watching.
Reign isn't historically accurate, but that's not necessarily a dealbreaker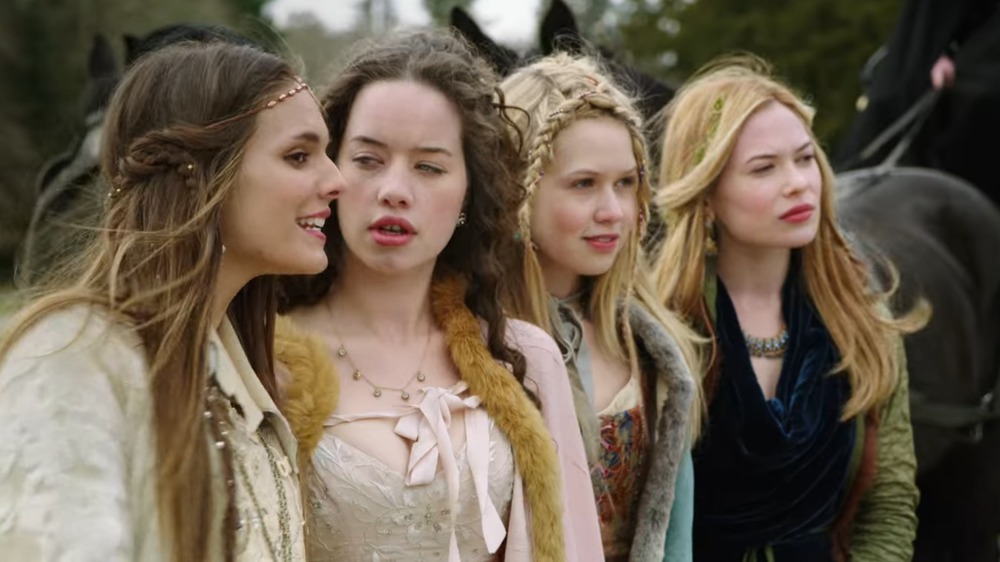 The CW
If you weren't already tipped off by the Instagram-filter-perfect makeup and hair that all the characters on the show sport, Reign isn't exactly concerned with getting all the historical details right. In fact, the series received quite a bit of criticism for the way it portrayed its real-life subjects and the world they lived in.
For instance, writing for The Bubble, Marie Robin lambasted Reign as being one of the worst offenders of "historical shows that have ... veered off the rails," and said it's "more interested in focusing on romantic turmoil than getting close to any semblance of historical fact." She went on to argue, "Making history accessible does not mean dumbing down people's mind[s]. Modern audiences shouldn't content themselves with the accustomed bland mediocrity and adolescent tone that comes with such shows."
On the flip side, other critics saw value beyond the lack of historical accuracy. Lacy Baugher of The Mary Sue argued that even though Reign is "basically Forever 21's idea of medieval prom come to life," the series has other merits. In an essay looking back at the series on the eve of its end, Baugher pointed out, "[Reign] was always committed to writing great women. [...] The female characters of Reign run the gamut in terms of social position, relationship status, ambition, and ability. But they all must work to wield power within a world that's been explicitly designed for men."
You may want to buy a biography of the real Mary, Queen of Scots to get the actual history, but if you're looking for an entertaining series inspired by history where women rule, then you should definitely add Reign to your queue.
Reign might make a mess of history, but it's also a soapy good time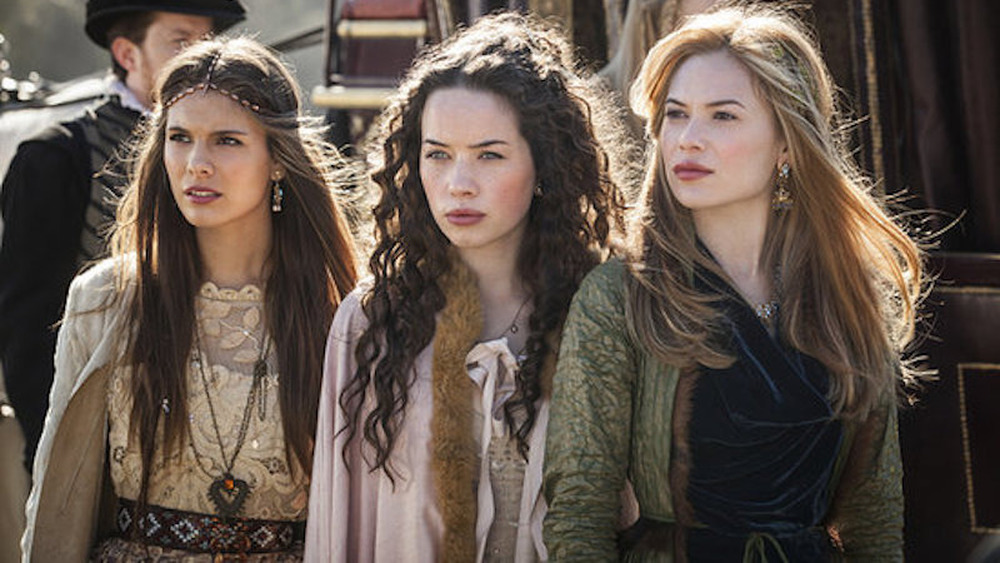 The CW
While the history buffs may not be willing to abandon their qualms, playing fast and loose with the facts does offer the narrative flexibility that makes Reign the sexy, soapy costume drama it was always born to be. 
If you can set aside your thinking cap for a moment, there's a lot to enjoy in Reign. Who doesn't want to see beautified versions of iconic figures like Mary, Queen of Scots and Nostradamus interact in a stylized world marked by a tinge of the supernatural? Reign leans into its dramatic trappings without apology. Perhaps that's why its inaugural season landed a People's Choice Award for Favorite New TV Drama even while critics from around the industry turned up their noses (via USA Today). 
The disconnect is obvious in the Tomatometer. Critics served up a 58% splat rating for season 1, while fans came in with a healthy 85% approval. As Dawn O points out, the show makes perfect binge fodder. "I thought it was captivating, full of intrigue, and of course drama. I finished all 4 seasons in 3 weeks," she wrote.
What few critics weighed in on the later seasons, seemed to come around to the fans' way of thinking. The reviews for seasons 2 through 4 are almost universally positive. So, what are you waiting for? If you loved Bridgerton, then you could be the next convert to join the growing latter-day fanbase of Reign.