The Surprising Space Fantasy Franchise Mark Ruffalo Would Love To Join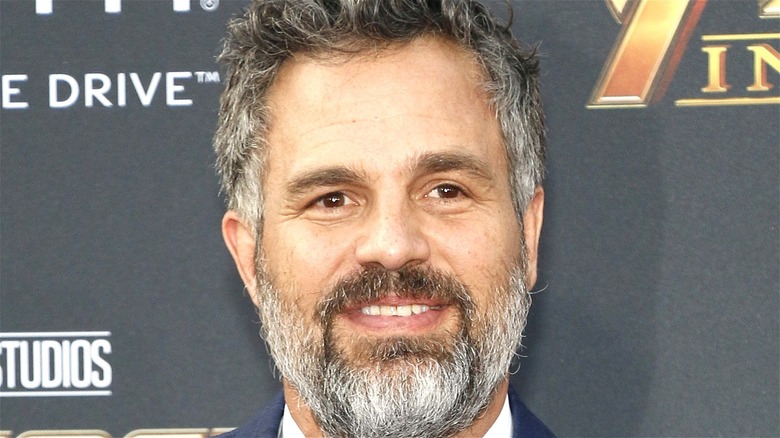 Shutterstock
Mark Ruffalo has been a core member of the Marvel family for well over a decade. In that time, he has played Bruce Banner, aka the Hulk, in movies including "Marvel's The Avengers," "Avengers: Age of Ultron," "Thor: Ragnarok," "Avengers: Infinity War," and "Avengers: Endgame." With the first three phases of the MCU complete, and Marvel's focus shifting from continuing the stories of well-known characters like The Hulk to introducing new characters, Ruffalo's time with Marvel could very well be winding down. Sure, we still have to see how things will pan out for Bruce Banner in the upcoming Marvel Disney+ show "She-Hulk." But, even then, this might be just the right time for Ruffalo to get involved with a new franchise.
Well, earlier this year, Ruffalo casually revealed he was interested in joining a certain space fantasy franchise that could be a perfect pivot for the actor after he's done with the MCU.  And if the stars in galaxies — both near and far, far away — manage to align just right, then a lighthearted tweet Ruffalo posted earlier this year could lead to the actor joining Season 3 of "The Mandalorian." 
In February, Ruffalo reacted to a tweet about the 78th annual Golden Globe nominations posted by critic Vincent Schilling (via Inside the Magic). The tweet in question highlighted "The Mandalorian" star Pedro Pascal earning a Golden Globe nomination for Best TV Drama. However, Pascal is not tagged in the tweet: Schilling appears to have accidentally tagged Ruffalo instead. In response, Ruffalo tweeted, "I guess I'm a Mandalorian now," and added in the hashtag "#ThisIsTheWay," a nod to the famous motto from the "Star Wars" spinoff show, as well as tagging in Pascal's Twitter handle to show him the tweet.
Mark Ruffalo has this Mandalorian's blessing to join the show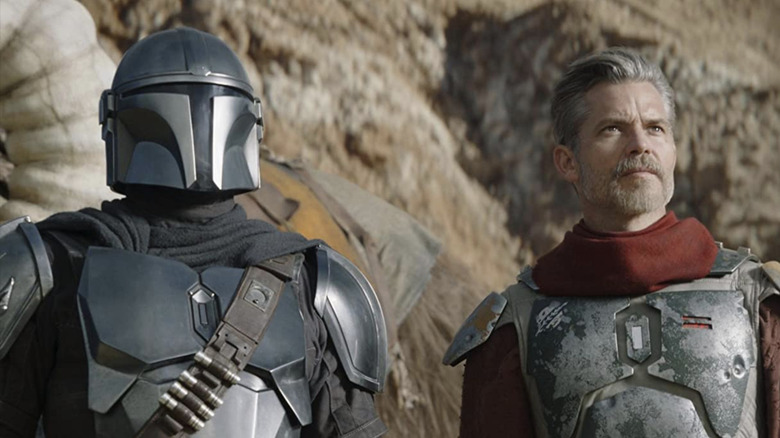 Lucasfilm/Disney+
Shortly after Ruffalo's response was sent out into the world, "The Mandalorian" star Pedro Pascal shared a passionate response on Twitter. The actor retweeted Ruffalo's response tweet and proceeded to write, "Don't tease me," and adding the hashtag "#BeMyMandoBro."
Ruffalo's tweet also earned tons of approval from his fans. Twitter user @Jedi_Jill responded with Ruffalo's tweet in part with, "You'd make an excellent Jedi. Just sayin'," while user @dinsbadbatch wrote, "This is the way" and added on a photo of an overjoyed Pascal to real sell the sentiment.
Of course, it's unclear if Ruffalo has a legitimate shot at joining the next season of "The Mandalorian." Even with Pascal's co-sign, details around which role Ruffalo would play, filming schedules, and more would need to be sorted out. Ruffalo is still committed to filming "She-Hulk" after all, and is scheduled to work on Yorgos Lanthimos' new movie "Poor Things" and the Chris Pine-led "Newsflash" in the near future (via IMDb). Then again, squeezing in a quick cameo in "The Mandalorian" is possible, as we've seen with the variety of starry cameos and supporting roles featured in past seasons of the Lucasfilm TV show. 
Perhaps a supporting role in "The Mandalorian" will prove Ruffalo has what it takes to finally convince Taika Waititi to cast him in his upcoming "Star Wars" movie?