Star Wars Fans Are Freaking Out Over The Latest Taika Waititi News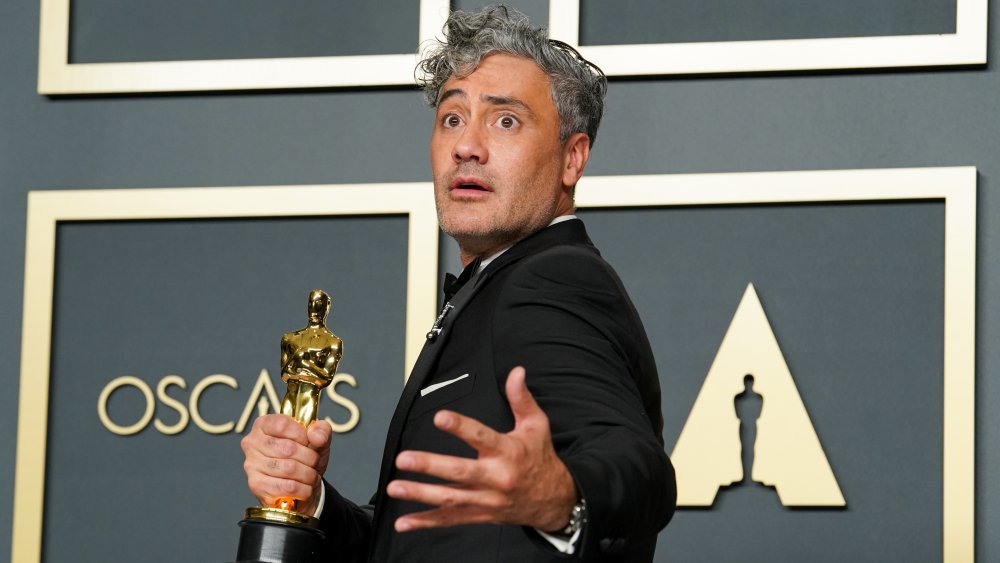 Rachel Luna/Getty Images
Taika Waititi is getting his own Star Wars story.
According to The Hollywood Reporter, the Thor director and Academy Award-winning New Zealand native is set to direct his own Star Wars feature film, as well as co-write it alongside fellow Oscar nominee Krysty Wilson-Cairns (1917). This marks yet another Star Wars contribution from Waititi, who directed an episode of the Disney+ flagship series The Mandalorian and appeared as fan favorite droid IG-11.
Between Waititi's upcoming film, Leslye Headland's new Disney+ series, and other new projects, the Star Wars universe is expanding further than ever, and adding a skilled director like Waititi to the mix is perhaps the most exciting development yet. After revitalizing Thor's (Chris Hemsworth) entire trajectory with 2017's Thor: Ragnarok, Waititi became bigger than ever, and he has plenty of other upcoming projects on the horizon. In 2019, he made history as the first Indigenous person to win an Academy Award (for penning Best Picture nominee Jojo Rabbit, in which he also co-starred as an imaginary Adolf Hitler), and over the next few years, his soccer film Next Goal Wins and his Thor follow-up, Love and Thunder, are sure to make waves as well.
Naturally, fans are going crazy over the news that Waititi will helm his own Star Wars film. Here are some of the best reactions from across the internet.
Star Wars fans are excited about Taika Waititi's forthcoming film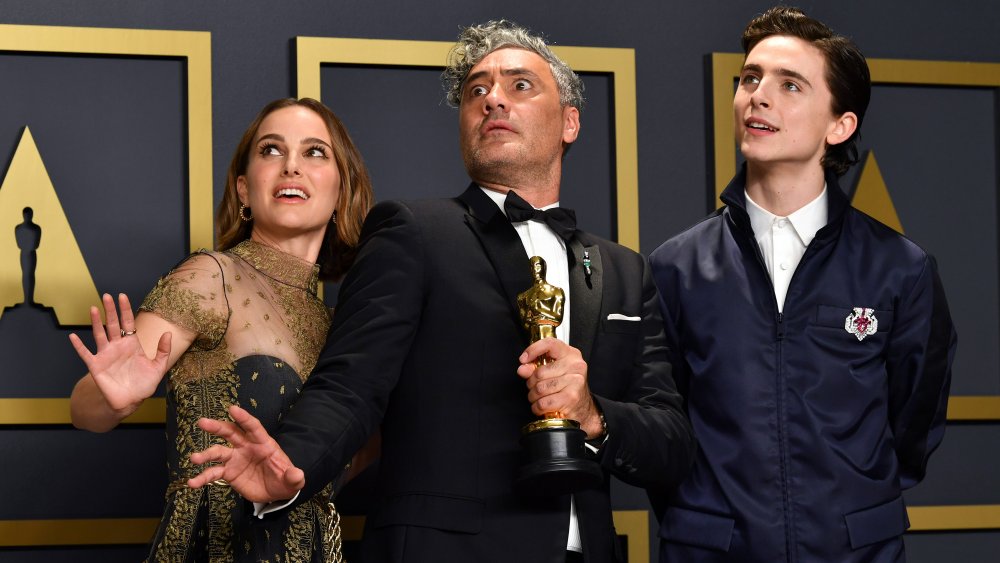 Amy Sussman/Getty Images
As news of Waititi's latest blockbuster project spread, fans took to Twitter to express plenty of excitement over this huge Star Wars news. Some famous fans weighed in on Waititi's Star Wars story, including Frozen star Josh Gad, who tweeted, "Okay. 2020 doesn't completely blow." Joe Hill, who created Locke & Key, felt similarly, writing, "Taika Waititi, you're our only hope."
Uproxx's Mike Ryan took a funnier approach, tweeting, "Taika Waititi's 2017 prediction about what would happen if he were hired to direct a Star Wars movie..." and quoting Waititi's own tweet from 2017, which simply read, "I'd be fired within a week."
All in all, Star Wars fans are going crazy over this exciting news. As user @joneberlejr said, in all caps, "TAIKA WAITITI IS DIRECTING AND WRITING A STAR WARS FEATURE FILM OH MY GOD IM SO F***ING HAPPY," while @teresaxlynn10 wrote, "So now not only do we have a new Thor movie directed by @TaikaWaititi to look forward to, we also have a new Star Wars movie directed by Taika to look forward to?!" User @MichaelOrdona expressed his biggest hope for the project, tweeting, "Very excited to hear @TaikaWaititi and @WeWriteAtDawn will make a #StarWars movie together. If the powers that be will be smart, they'll get out of the way and let these two do their thing." Meanwhile, @MHanich79 kept it short and sweet: "This is the best thing ever!!"
Thanks to Waititi's work on Thor and his beloved dry, extremely sharp sense of humor, his Star Wars story is sure to be a huge success, so check back with Looper for any further forthcoming details. In the meantime, you can stream The Mandalorian and catch Waititi's turn as IG-11 on Disney+ now.