David Dastmalchian Reveals His Favorite Scene In The Suicide Squad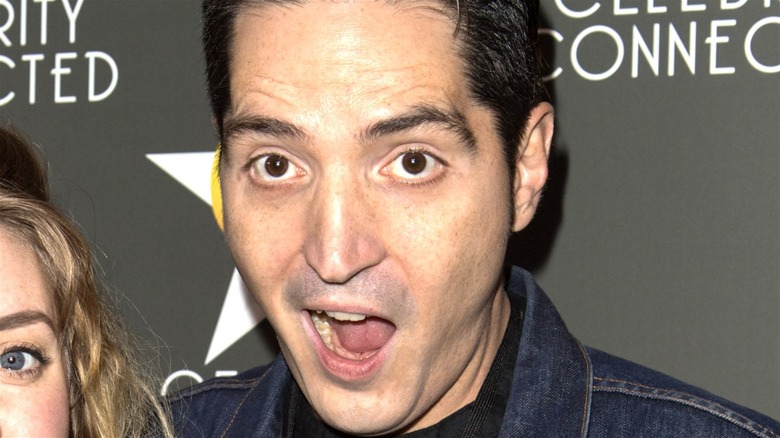 Shutterstock
To say "The Suicide Squad" cast is an embarrassment of riches would be an understatement. One of the biggest standout stars in the latest chapter from the DC Extended Universe is undeniably David Dastmalchian, who plays Abner Krill aka Polka-Dot Man of Task Force X. Yes, director James Gunn is clearly dedicated to shining a spotlight on some of the most underrated DC Comics characters in his action-packed movie. For those not familiar with Polka-Dot Man, he hurls various weaponized dots from his suit that cause havoc for his enemies in the comic books. But because of his slightly comical name, not to mention his hilariously weird costume, he's never had much of the limelight.
Although footage for "The Suicide Squad" so far hasn't shown off any buzzsaw dots, the glider dot, or fist dots, it seems like Gunn's version of Polka-Dot Man will have a much more emotional story rather than simply being comedic relief. It's clear from the recent trailer that he's much more reserved and withdrawn than other members of Task Force X. He's also clearly concerned about this new mission to Corto Maltese — just look at his worried expression when Amanda Waller (Viola Davis) briefs the team on their mission.
During the press conference for the film, which Looper attended, David Dastmalchian discussed his favorite scene in "The Suicide Squad," also revealing why it became such a special experience for him.
An honest conversation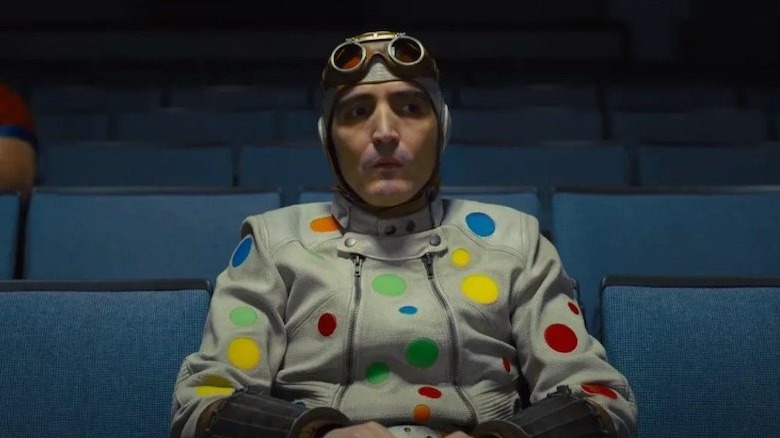 Warner Bros. Pictures
Although it seems like David Dastmalchian's Polka-Dot Man is filled with angst about his role on Task Force X, the star explained that Abner Krill will have emotionally vulnerable conversations with his villainous comrades during the Corto Maltese mission when they're "wandering through the jungle." The actor revealed that the scene is "one of the hardest moments of the entire film for me" because he's "talking about why my character is who he is." But because this is Polka-Dot Man's moment, his teammates are off-camera to keep the focus on Abner Krill.
Dastmalchian pointed out that some actors don't stay on set for scenes where their characters aren't on-camera, but that wasn't the case with "The Suicide Squad." He explained that they all stuck around, "giving me everything that I could ask for with each of their characters." Unfortunately, the star couldn't quite get into the emotional conversation as he was still "kind of lost." 
Thankfully, Gunn offered some help. "James came down and put his arm around me, and gave me some direction," Dastmalchian revealed, explaining why the scene quickly became the actor's favorite moment in the film. "We are on this incredible studio stage, a giant jungle set, all of these incredible actors, and yet it was still about the intimate relationship between these people."
Clearly, it meant a lot to the star that the actors and the director had "the willingness to come down and take a moment to just breathe with me and let me connect," according to Dastmalchian. For a brutal movie about murderous supervillains and a giant kaiju-sized alien starfish, that's quite wholesome, isn't it?