American Pickers' Frank Fritz Reveals The Deep Meaning Behind His Tattoo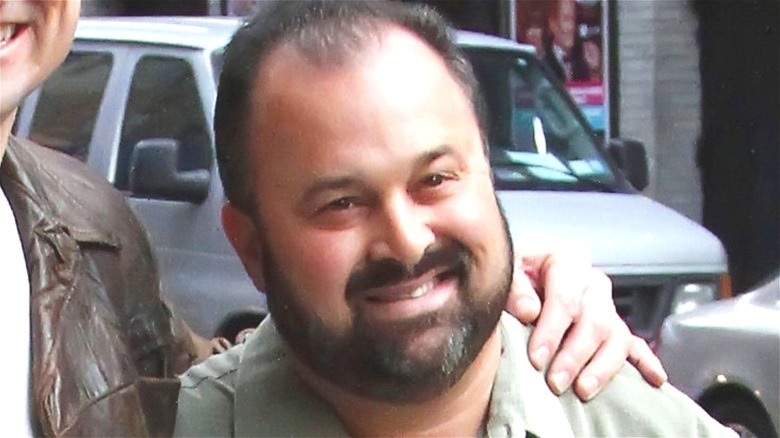 Shutterstock
"American Pickers" has been a hot topic in the news cycle as of late, but not necessarily for the best reasons. In the midst of its 22nd season on History, the cast faced a major shakeup that seemed to involve one of the faces of the program disappearing for good. Frank Fritz — the longtime companion of fellow "Pickers" hosts Mike Wolfe and Danielle Colby — last appeared in March of 2020, fueling online speculation regarding his unexplained absence. Thankfully we've finally gotten a straight answer as to where the fan-favorite has gone.
In an interview with The Sun (via Yahoo! Entertainment), Fritz revealed that his return to the show was entirely up to the network, and the powers that be clearly made their decision. In an intriguing twist, he also hinted that tension between him and Wolfe played a role in his unexpected leave. "The show is tilted towards him 1,000 percent. I can't even bend that far down to show you how much," Fritz told the publication, adding that "I'm second, and he's number one on the show. That's no problem with me. Maybe he does have a problem."
With "American Pickers" and possibly his friendship with Mike Wolfe now firmly in his rearview mirror, Frank Fritz is off living his life away from the small screen as best he can. However, issues have arisen in his personal life that he chose to commemorate with a new tattoo. Here's what it means and why he chose to get it.
Frank Fritz's tattoo unlovingly reminds him of his ex-fiancée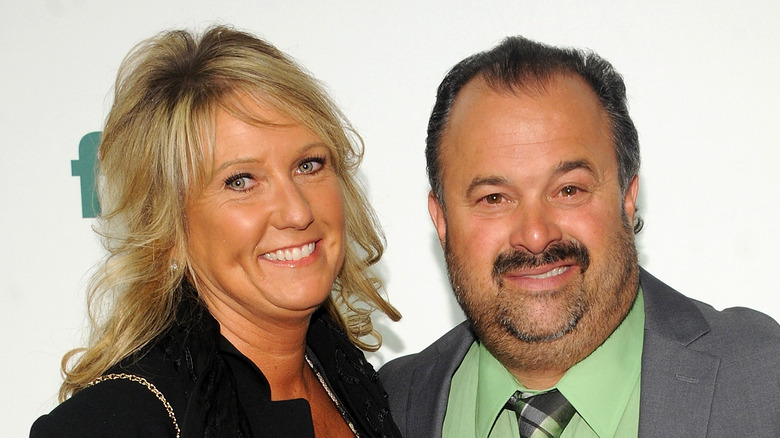 Brad Barket/Getty Images
"American Pickers" drama aside, Frank Fritz has had an eventful few years, to say the least. Not only did he undergo back surgery and have to navigate the COVID-19 pandemic while dealing with Crohn's disease, but he also went through a nasty split with his ex-fiancée, Diann Bankson. She accused him of endangerment after a firework went off in their home, resulting in her suffering third-degree burns, and claimed that she walked in on him cheating in November of 2018. She then sued him in January of 2020 for negligence but dropped the case that March (via The Sun).
In an attempt to clear his name and combat these damaging accusations, Fritz fired back with an allegation of his own. According to him, Bankson was the one who cheated, and he got a tattoo to remind himself of her betrayal. "'Once a cheater always a cheater.' I got the tattoo two years ago just to remind myself not to make the same mistake again," he told The Sun, explaining that "She was cheating a lot longer than me. I had someone over at the house, but that's all it was." Bankson later addressed his comments, telling The Sun that she doesn't want "drama or chaos" in her life and is just trying to heal and move on.
The conflict between Frank Fritz and Diann Bankson was messy, to say the least, and one can only hope their issues can be resolved or dropped sooner rather than later. Nevertheless, if the "American Pickers" star's tattoo proves anything, it's that he stands by his word and won't ever let go of the lessons he learned during their struggles.