Who Is The Star In The Hotels.com 'Breakup' Commercial?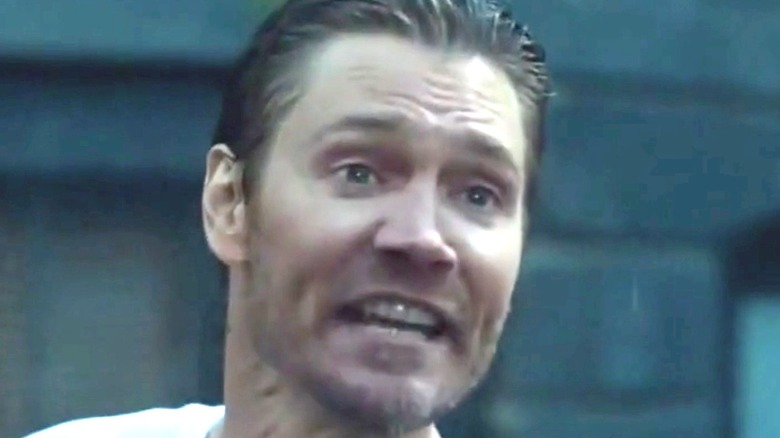 Hotels.com
Anyone who has spent any amount of time watching TV in recent months has likely come across those Brandon Moynihan-fronted Captain Obvious commercials for Hotels.com. As the character's name would suggest, they are all about a character who helps people out of tricky situations using (what should be) incredibly obvious solutions. One of the most popular recent Hotels.com commercials sees Captain Obvious helping out a heartthrob who finds himself at a dramatic crossroad.
In this particular Hotels.com commercial, we meet Steven and Todd in media res as Steven chases a clearly impatient and fed-up Todd out of a building to a departing cab in the midst of a rainstorm. Steven fiercely explains that he needs more time, which Todd refuses to accept. As it turns out, Todd isn't asking Steven to leave his family behind forever — he merely wants him to book a bachelor party in Las Vegas. Enter Captain Obvious, who explains to Steven that Hotels.com is the solution to their passionate debate and takes the final moments of the commercial to admire Steve's "outstanding" pectoral muscles. If that soaking wet actor who plays the hunky Steven seems familiar, that's because he's none other than Chad Michael Murray.
He's arguably most famous for One Tree Hill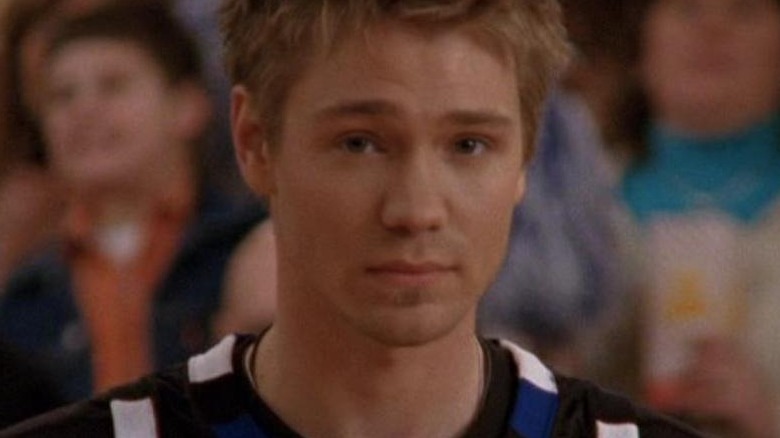 The CW
With acting credits dating back to 2000, Chad Michael Murray is no stranger to the screen. A well-known player in the TV landscape throughout the 2000s, Murray has appeared on series such as "Gilmore Girls," "Dawson's Creek," and "CSI: Crime Scene Investigation." However, his most frequent and arguably well-known TV role was Lucas Scott on "One Tree Hill," which he played for 131 episodes. The series ran for nine seasons and served as a major catalyst to launch Murray's career, as well as the career of co-star Sophia Bush, among others.
As for films, Chad Michael Murray's credits include "Freaky Friday," "A Cinderella Story," the 2004 "House of Wax" remake, and even Ryan Coogler's breakout 2013 freshman effort "Fruitvale Station." Murray continues to work in film and TV, and in recent years, he's even appeared in eight episodes of The CW's "Riverdale" and two seasons of ABC's Marvel series "Agent Carter," giving him exposure to two of the biggest fandoms in pop culture.
As for upcoming credits, Chad Michael Murray shows no signs of slowing down his output anytime soon. In fact, the 40-year-old actor is set to portray infamous serial killer Ted Bundy in the upcoming film "Ted Bundy: American Boogeyman," and he has multiple other projects at various stages of development. Put all of that together, plus his move into Hotels.com commercials, and it's clear that he's keeping his acting chops as sharp as ever.