The Michael B. Jordan Drama Hidden Gem You Can Watch On Netflix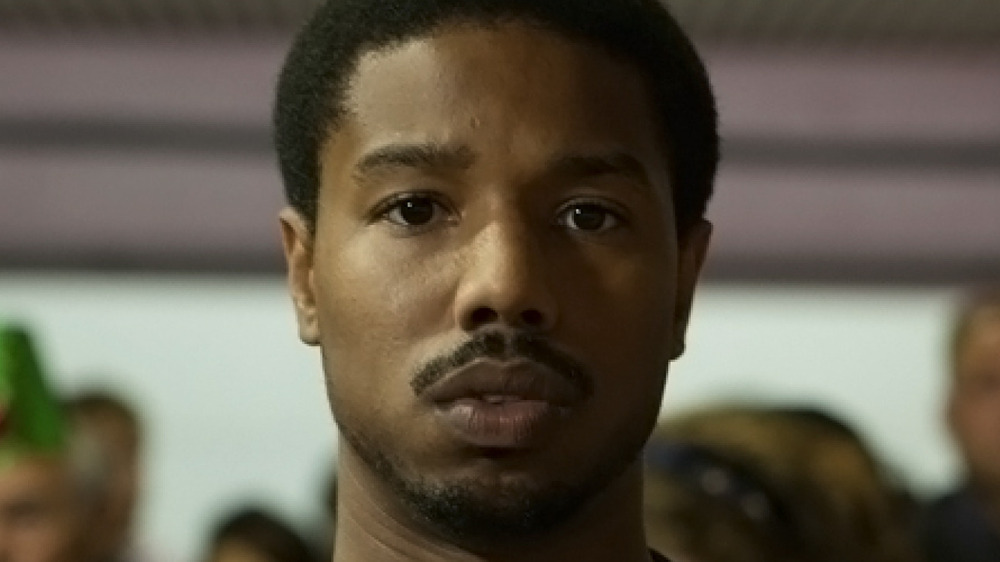 The Weinstein Company
By now, Ryan Coogler and Michael B. Jordan are household names. Jordan, especially, has been in the public eye for a very long time. The actor's first-ever on-screen appearance was on one of HBO's flagship prestige shows, The Sopranos, and it wasn't long before he garnered more attention by playing Wallace on The Wire. After racking up credits on The Assistants, Friday Night Lights, and Parenthood, Jordan had made it clear that he simply had the type of presence that belongs on the big screen.
If there's anyone who knows just how commanding a performer Michael B. Jordan is, it's writer and director Ryan Coogler. And while you've most certainly seen this duo work together as they reinvigorated the Rocky franchise with Creed or helped the MCU actually represent the African diaspora with Black Panther, there's a possibility you missed out on their earlier collaboration: Coogler's feature-length directorial debut, Fruitvale Station.
Thankfully, as happens in the wonderful world of streaming, Fruitvale Station is currently available on Netflix. If you've never seen it before, let's talk about why you should absolutely give it a chance.
Ryan Coogler and Michael B. Jordan take on a challenging biographical work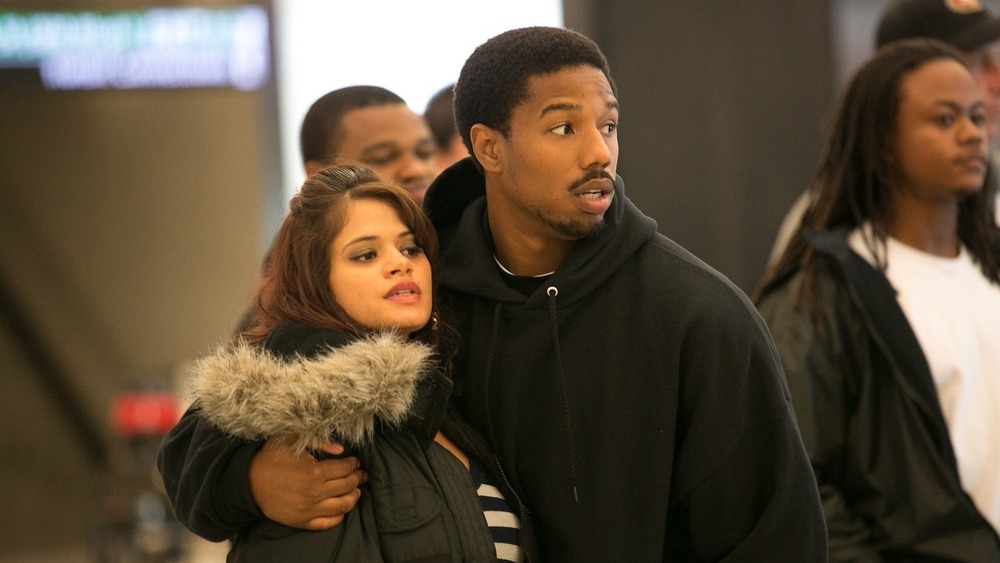 The Weinstein Company
If you've seen Ryan Coogler and Michael B. Jordan work together before (and you almost certainly have), then you know that they both excel at telling nuanced, authentic stories about what it is to be a Black man just trying to live in America. Whether you're talking about Adonis Creed living with his father's name over his head or the Lex Luthor-like rage of Erik Killmonger seeking dominance through violence, Coogler and Jordan craft sympathetic characters (even villains) who connect with both real pain and real triumph.
So it shouldn't surprise you that their more independent effort, the biographical Fruitvale Station, occupies that same space as well. In this case, Jordan portrays Oscar Grant III, a 22-year old man who was murdered by BART Police on New Year's Day in 2009.
The story, which chronicles the final day of Grant's life, is all about him trying to dig out of his own circumstances and live his life. It's not a story designed to pretend Grant was perfect, but rather, it's about a full human who was actively in the process of trying to do right and rebuild after some time in jail when he was gunned down. It is, to put it mildly, a challenging watch, but the depth of Coogler's direction and the power of Jordan's performance make it necessary viewing.
Fruitvale Station is streaming on Netflix now.