Here's How You Can Watch Every Season Of Marvel's Agent Carter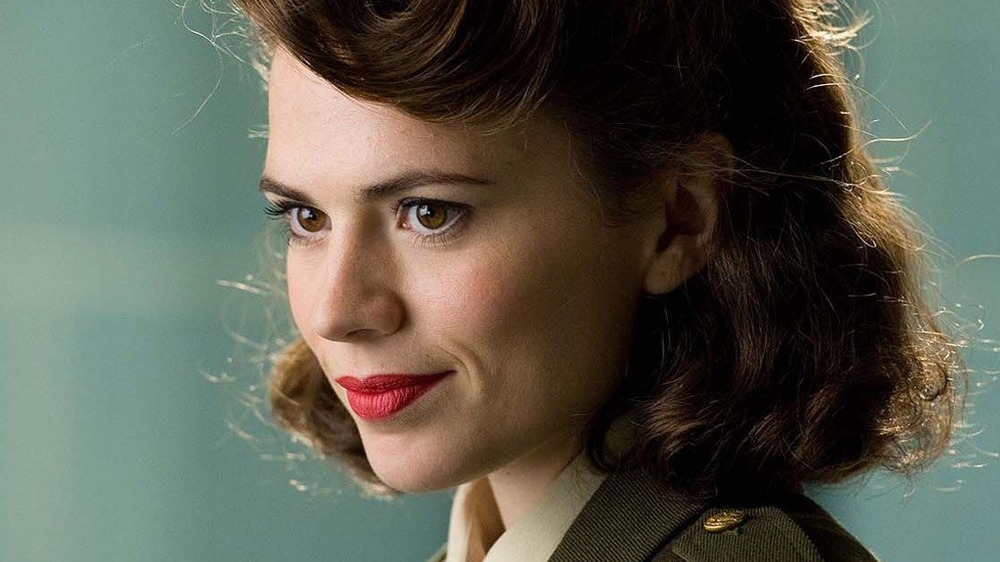 ABC
We may receive a commission on purchases made from links.
Marvel's Agent Carter, which followed the adventures of Strategic Scientific Reserve agent Peggy Carter in the 1940s following the events of the first Captain America movie, didn't last long enough. It was only around for two seasons, or 18 episodes total, in 2015 and 2016. Hayley Atwell reprised her role as the excellent female agent in a male-dominated work situation where she was constantly being underestimated, all while trying to nullify threats to America in the post-World War II period. 
But, thanks to poor marketing and scheduling, as reported by Variety, along with other issues, this was a TV series that didn't truly get a chance to show how much richness and depth it could add to the Marvel universe, although it was getting there. Variety critic Maureen Ryan called what Agent Carter had to offer — including a charming, light, jaunty tone — "too valuable to give up." But, ABC gave it up anyway, to the consternation of fans who had become used to the one-two small-screen punch provided by Agent Carter and Marvel's Agents of S.H.I.E.L.D. on ABC.
So, you may have blinked and missed it. And now, maybe you're itching to get back into Peggy Carter's orbit again. After all, you know how she and Steve Rogers (Chris Evans) got back together to make his last days happy, and that Daniel Sousa (Enver Gjokaj) had his own happy ending with Daisy (Chloe Bennett) in Agents of S.H.I.E.L.D. If so, you're in luck, because Agent Carter is easily accessible and eminently binge-able these days.
Agent Carter is available to watch on Disney+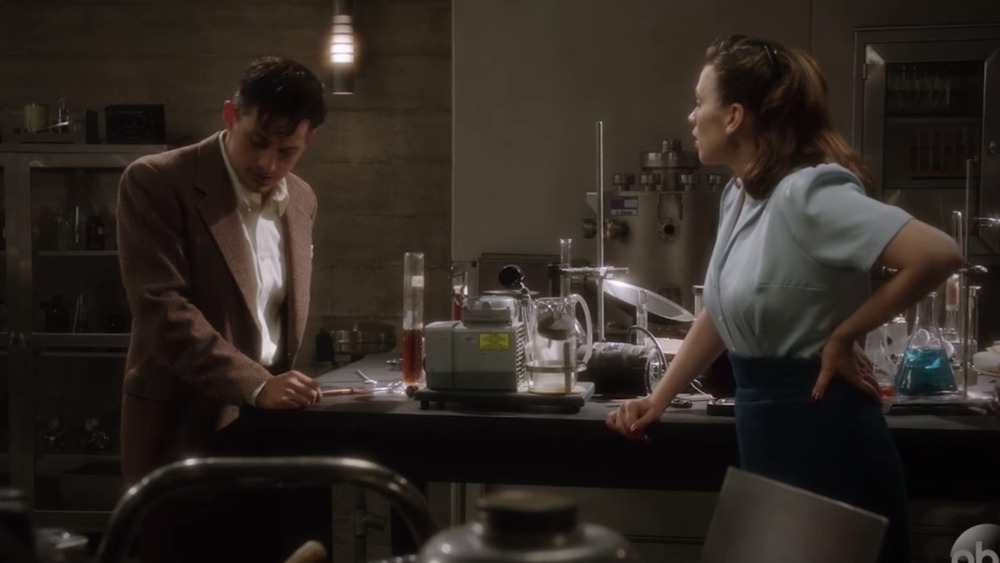 ABC
If you have Disney+, you're in luck. Both seasons of Agent Carter are available on the streaming service and you can watch the series with no additional cost. 
If you don't have Disney+, both seasons of Marvel's Agent Carter are also available to purchase by the episode or by the season through Amazon Prime Video. You can buy standard definition versions of episodes for $1.99, and each season costs $14.99. If you prefer to see Carter and friends in all their high-definition glory, you'll need to shell out $2.99 per episode, or purchase each season for $19.99. Remembering that each season has under 10 episodes, it's not the best deal on the streaming site, but you'll be able to get the entire run of the series for under $40.
You can also purchase episodes and full seasons on YouTube, through iTunes, on Google Play, and on Vudu, where the prices are the same as on Amazon Prime for standard and HD versions. Agent Carter is also available on DVD and Blu-Ray through Amazon.com. 
If you'd like to see it in conjunction with Marvel Agents of S.H.I.E.L.D., of which there's some crossover in the final season from 2020, that's still streaming on Netflix. And of course, if you wish to revisit all the Marvel superhero movies after that, Disney+ is the place to be.