Why The Suicide Squad's Beach Scene Is More Important Than You Think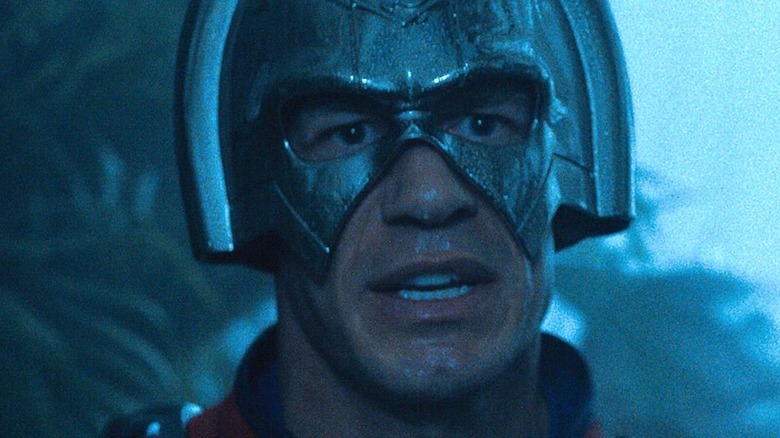 Warner Bros./DC Entertainment
When James Gunn came on board for "The Suicide Squad" after being infamously fired by Disney — and subsequently rehired later down the line — he joined the project under the condition that he was allowed to have as much free reign with the story as possible. If he wants a character to die, they die — it doesn't matter how big they are. It's quite an interesting idea, because it means nobody in Task Force X is safe this time around, and Gunn isn't here to mess around — although he's clearly had the time of his life bringing this DC film into the world. From what fans have seen so far, "The Suicide Squad" looks incredibly ambitious.
In the forthcoming film, Amanda Waller (Viola Davis) will send Task Force X to Corto Maltese, where they wind up facing off against Starro the Conqueror — a huge alien starfish, obviously. Then there's the sheer scale of the movie itself (Starro aside), as the action set pieces look like pure carnage. One scene that's shown up quite a lot in the trailers, teasers, and TV spots shows off a number of villains battling soldiers on a beach at night.
When James Gunn and some of the cast discussed the film at length in a recent press conference ahead of the film's release that Looper attended, their comments revealed that the beach scene is much more important than even the snippets of footage released so far might suggest.
The beach in The Suicide Squad is one of the biggest sets ever constructed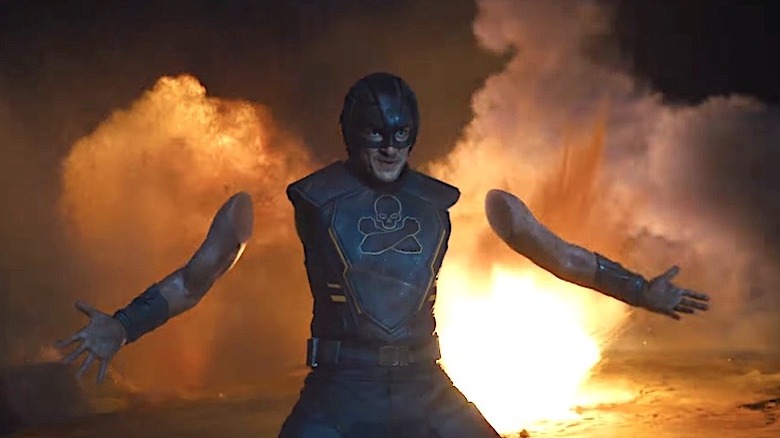 Warner Bros./DC Entertainment
At the presser, James Gunn, Nathan Fillion, and Michael Rooker all praised the fact that the crew built the entire beach set at Pinewood Studios, including "an ocean that has working waves." But according to Nathan Fillion, the effort that went into the scene was something beyond even his not-insubstantial scope of experience in the industry. "I have never been a part of anything that grand," the actor said. Fillion stars in the film as T.D.K., a character who may or not be a new version of Arm-Fall-Off-Boy — as their powers seem remarkably similar. He also called the beach scene "craziness" thanks to all the explosions going off.
Savant actor Michael Rooker echoed Fillion's sentiments by revealing that the helicopter was real — noting that all the explosive effects were practical; "There was a helicopter coming in, and it is shooting and there is gun fire, there is explosions." He added: "I am picking sand out of everywhere." It sounds like James Gunn wanted the beach scene to feel as immersive as possible, not only to get a great performance out of the cast, but to make it all look real for the audience.
James Gunn pointed out that because they'd built such a massive set, they had "full control" over it all and that it "felt like you were on a beach." Although the cast and crew could often be found on the beach "hanging out," it wasn't exactly a holiday destination and they weren't quite "drinking margaritas," as Gunn put it.
As far as we're concerned, it sounds like they all deserve a drink after filming such a massive and exciting movie.