The Gruesome Horror Thriller That Has Netflix Subscribers Gripping Their Seats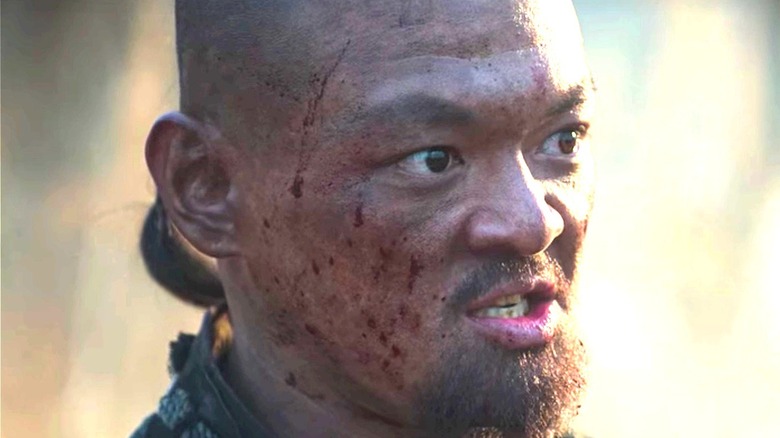 Netflix
As Korean media becomes more accessible in the States, more amazing music, shows, and movies have a chance to be appreciated by a wider audience — though there are some disturbing truths behind the entertainment industry over there (and, uh, everywhere else). From popular Korean dramas like "Doom at Your Service" to terrifying survival horror series you can watch on Netflix and the countless other amazing South Korean movies available to stream, there are tons of great options for your next watch.
One of Netflix's most recent additions is the Korean period horror thriller "Kingdom: Ashin of the North." While it's new for U.S. viewers, the film is actually a prequel to the popular Korean period horror TV series "Kingdom," which is an adaptation of a webcomic series called "The Kingdom of the Gods." Still with us?
"Kingdom" tells the story of a prince who goes on a mission to uncover the truth behind a horrific plague that's turned thousands of people into zombies, and while it's a thrilling watch in its own right, "Kingdom: Ashin of the North" is a great standalone movie for those who aren't familiar with the show.
Kingdom: Ashin of the North is not your average horror film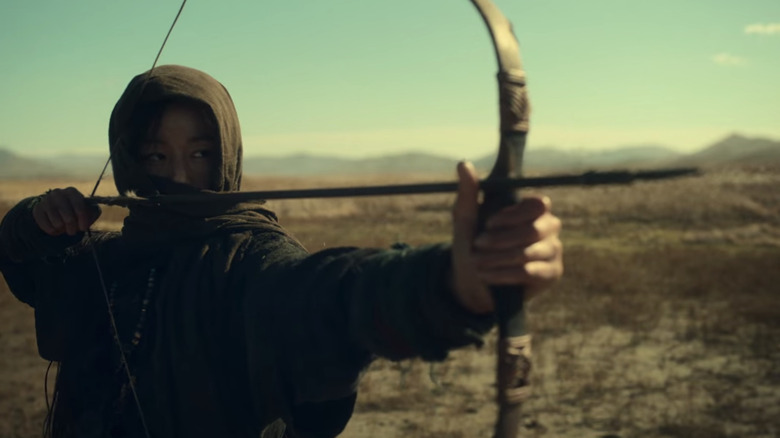 Netflix
"Kingdom: Ashin of the North" takes place many years before the events of "Kingdom," but centers around a character from the series named Ashin as a child (played by Kim Shi-a). After Ashin finds her family has been murdered, she grows up into a fierce and ruthless warrior bent on revenge (the adult version is played by Jun Ji-hyun). Meanwhile, we see what caused the plague to break out in "Kingdom," and we learn where Ashin comes into the picture.
Fans have taken to Twitter to rave about "Kingdom: Ashin of the North" and its action-packed scenes. A user named @geunyangseonho wrote "jun jihyun literally spoke less than 30 sentences in kingdom: ashin of the north and still managed to look so cool and amazing the whole movie. that's top tier acting right there."
Another Twitter user named @VINCENZ0CASSAN0 praised the actors for their roles, tweeting "hands down to jun jihyun and kim shi a for their harrowing portrayal of ashin of the north. from showing the trauma she suffered, to how she was able to unleash her anger and take revenge, everything was done smoothly."
"Kingdom: Ashin of the North" is now streaming on Netflix.