Here's Where You Can Watch Doom At Your Service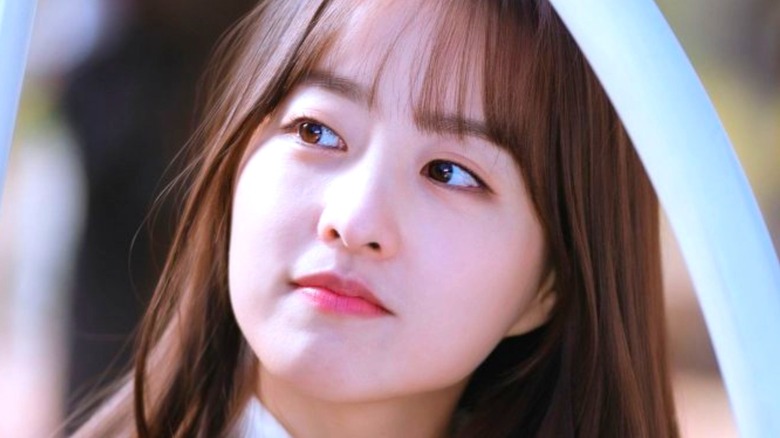 TVN
Fans of Korean dramas have likely heard of "Doom at Your Service," a recent release that has the internet buzzing. It stars Park Bo-young as Tak Dong-kyung, an unlucky girl who finds herself in a fantastical situation. After the death of her parents, Dong-kyung becomes a novel editor at a publishing house called Life Story to keep busy. One day, she's diagnosed with an aggressive brain tumor after a series of other unfortunate events happen in her life. She goes to the roof of her apartment building and essentially asks for the world to end — but instead, she's visited by a mysterious entity.
Myeol Mang (Seo In-guk), a messenger between the heavens and humanity, strikes a deal with Dong-kyung. He tells her he can make her wishes come true for a price, to which she agrees. She then has 100 days to live out her dream life, at which point her soul will be taken. Throughout the course of the deal, Myeol Mang and Dong-kyung grow closer, complicating their worlds.
If celestial beings, romance, and fantasy drama elements suit your fancy, you can now watch "Doom at Your Service" online and catch up on the story before the next episode drops. Here's where you can check it out.
Doom at Your Service is on Rakuten Viki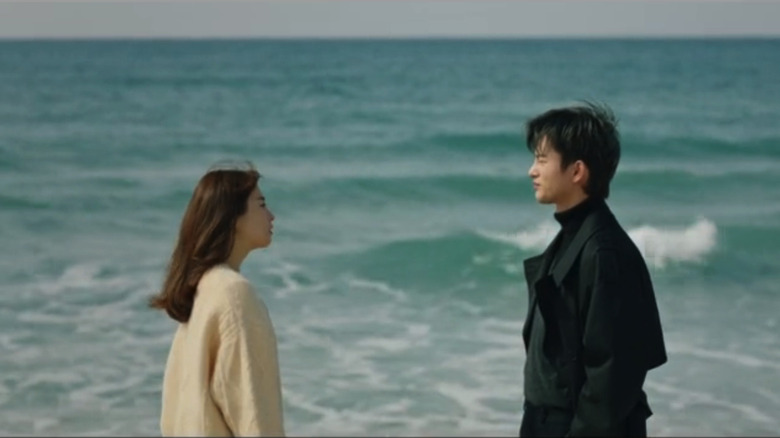 TVN
If you'd like to watch "Doom at Your Service" and you don't have access to the South Korean channel tvN, you can watch it on the international streaming website Rakuten Viki. The word Viki is a mix of video and Wiki, inspired by Wikipedia's dependence on volunteer contribution — Rakuten Viki users help add subtitles and translations to each show and movie in its catalog. And there are plenty to choose from; The site hosts Korean dramas, similar drama series from China, Taiwan, and Japan, and Asian entertainment news — including updates on the biggest K-Pop stars.
While "Doom at Your Service" just began its first season, all of the available episodes are on Rakuten Viki. Users can enjoy watching the first two episodes for free but then must purchase a subscription to enjoy the rest. Thankfully, there is a seven-day free trial if you'd like to binge-watch all of the episodes before buying. Future episodes will also drop on Rakuten Viki, and the streaming service even lets you know how many more days you have to wait for the next one to premiere.