The Terrifying Survival Horror Series Everyone's Binging On Netflix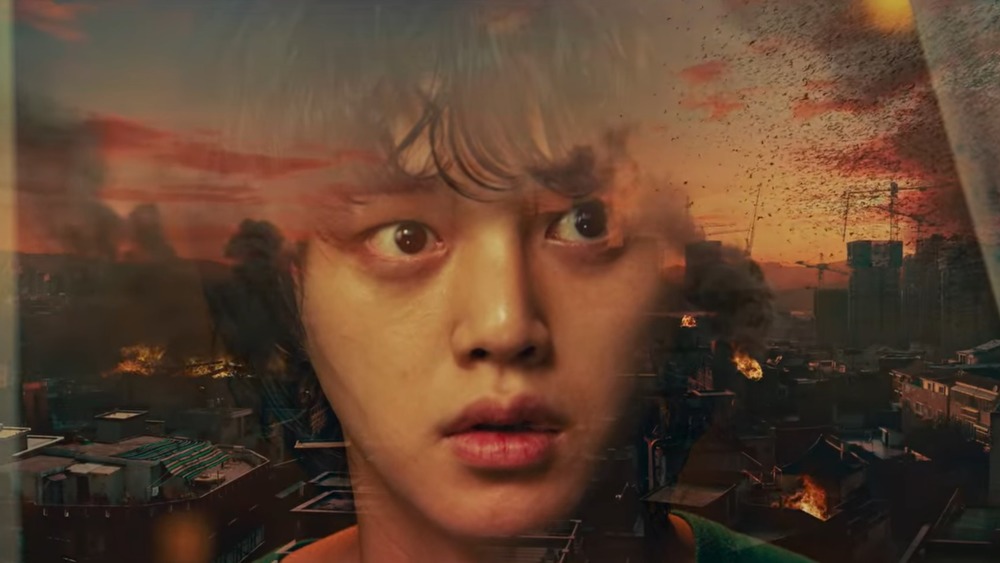 Netflix
Just because October is behind us doesn't mean Netflix viewers have lost their appetite for horror. Thankfully, the streamer has continued giving its subscribers a steady stream of scream-inducing TV shows and movies. Those looking to broaden their cultural horizons have even more options, thanks to the extensive library of South Korean offerings. If you've already enjoyed the bloody historic horror of Kingdom and ultra-modern zombie movie #Alive, then you'll want to check out the latest tank of South Korean nightmare fuel, Sweet Home.
The ten-episode first season of this modern creature feature dropped on December 18, and has already found its way onto the list of the Top 10 most watched shows on Netflix. Between its charismatic cast, the bombastic horror action, and a unique premise that should pique the interest of horror fans who are growing tired of zombies and vampires, it's not hard to see why. 
Here's everything you need to know about the latest South Korean horror series that is blowing up on Netflix.
What is Sweet Home about?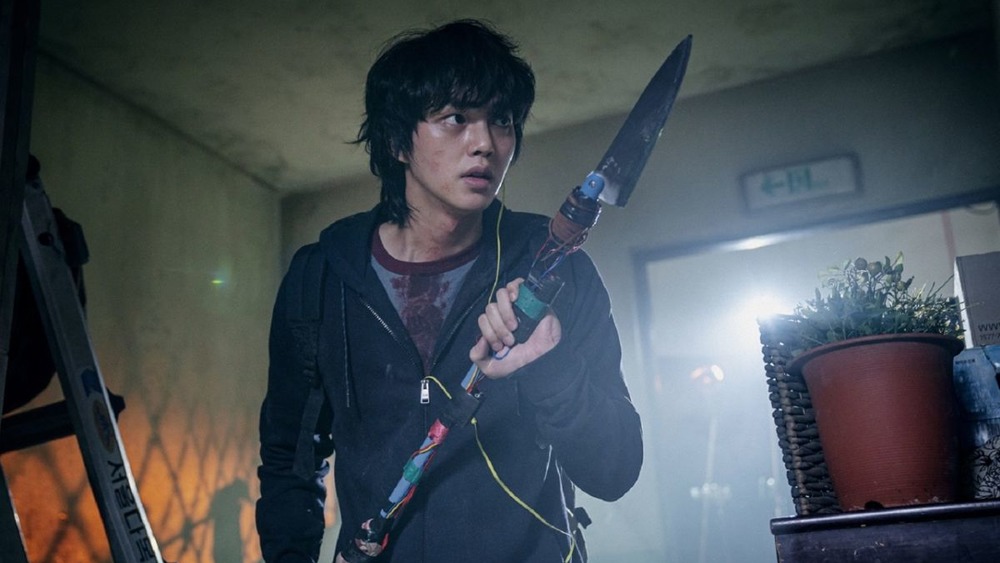 Netflix
None of the residents of the shabby Green Home apartment complex are living particularly enviable lives. Each of the run-down apartments houses somebody living their own secret life and dealing with inner demons. This includes new resident Cha Hyun-soo (Song Kang), a teenager living with severe mental health issues following the death of his parents. He is contemplating ending his life, when the apartment block is rocked by something extraordinary and terrible.
One by one, the residents of Green Home — and, they later learn, the rest of the city — are transfiguring into nightmarish monsters formed by their own inner demons and desires. Trapped in the complex, Cha Hyun-soo must team up with his fellow neighbors to survive the onslaught of apocalyptic terror, while also battling the darkness that lives inside him. As more residents succumb to the mysterious affliction, the survivors must battle increasingly dire odds if they hope to survive and avoid meeting their end in the grimy halls of Green Home.
The series is based on a popular webcomic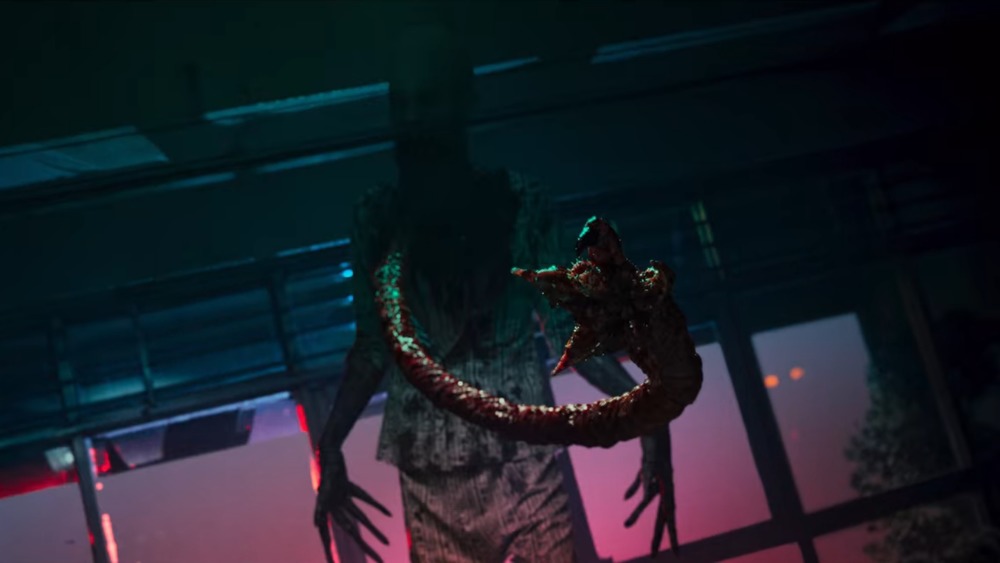 Netflix
The compelling characters and fleshed-out world of Sweet Home were first introduced in a webcomic of the same name by Carnby Kim and Youngchan Hwang, which was published on the platform Webtoon. Both the original South Korean and English translation of the comic have sizable followings, and as can be expected, fans have lots of opinions about the adaptation.
On the comic's subreddit, user u/onedaylongago3030 started a thread entitled, "I don't mind the adaption, and I'm still hoping for a season 2." They felt that some of the technical aspects, such as the CGI, didn't quite work, but said, "It still is fun to watch and it still is similar enough to the regular webtoon [Sweet Home] that I'm content. And to be honest, I liked the ending."
On the other hand, user u/aacceebb launched their own thread called "Why Netflix's Adaption Is Not Enjoyable." They proclaimed to love the story of the comics, but said, "But man oh man, did the adaptation not do it justice."
User u/linkchilde had a more even-keeled opinion. Commenting on u/aacceebb's thread, they said that despite feeling that it wasn't necessarily a successful adaptation, the series itself was a good watch. They wrote, "[I] will definitely recommend this to non-webtoon reader tho...dont [sic] mind me I probably the weird 1% that genuinely enjoy both webtoon and drama."
Sweet Home is more nuanced than you might think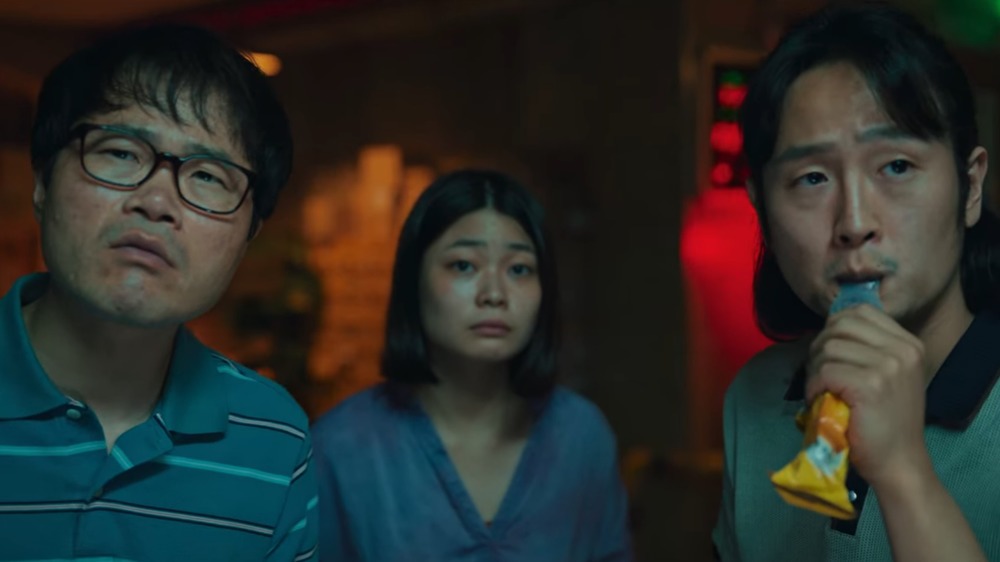 Netflix
While on the surface Sweet Home may seem like a typical bloody horror romp with a unique urban setting, the cast and crew feel the series has a deeper meaning. Lee Jin-wook, who plays the intimidating but misunderstood Pyeon Sang-wook, feels the series' apartment building setting has a lot to say about human interconnectivity. In an article on Click the City, he's quoted as saying that a big thread of the series is the question of "what we need as humans to live among other humans."
The actor expanded on those thoughts further in a profile in Forbes. There he said, "We live in a time when individualism dominates our societies, and Sweet Home helps the audience experience, albeit indirectly, a disaster, which will allow them to realize why we need human connections and have to live with each other."
In addition to those themes, the show's conceit of humans becoming monsters borne out of their own shortcomings and desires gives the series another dimension of subtext. One of the show's directors, Lee Eung-bok, felt that the way the series depicts the monsters ultimately ends up being more nuanced than it may initially seem. He told Click the City, "I don't think desires are [all] bad, and something that looks like a monster is not always all bad."
Whether you're in it for the social commentary or the shocking action-horror set pieces, you'll likely find something to sink your claws into in Netflix's Sweet Home.