The Character Everyone Forgets Jon Cryer Played On NCIS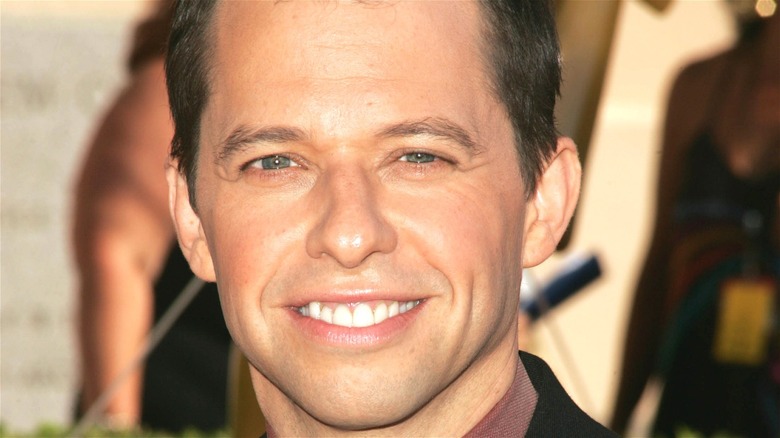 Shutterstock
With its 19th season hitting the airwaves this fall, hit procedural "NCIS" is still going strong. The immensely popular CBS series remains one of the most watched shows on television. In fact, in its 10th season, it even surpassed "Sunday Night Football" and "American Idol" to become the highest-rated broadcast on network TV, according to TV By the Numbers and it's never left the list of the top three most-watched shows since that time. 
With nearly two decades worth of episodes done, plenty of "NCIS" guest actors have appeared on the show. Some appeared on the show prior to finding fame, such as Millie Bobby Brown and Zac Efron. However, some actors have appeared on the show already household names, including Lily Tomlin and Jamie Lee Curtis. Jon Cryer is one of the many well-known actors who've lent their talents to "NCIS." But who did he play on the hit crime procedural?
Jon Cryer appeared as a surgeon in Season 13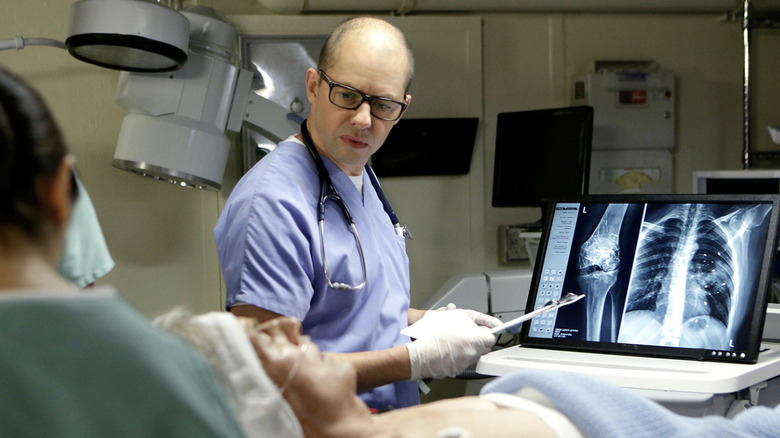 CBS
Jon Cryer first gained fame in 1986 as Duckie in the John Hughes classic "Pretty in Pink," though many viewers may know him best as Alan Harper on hit sitcom "Two and a Half Men." The talented actor starred in three episodes of "NCIS" Season 13, as Dr. Cyril Taft, the surgeon tasked with saving the life of Agent Leroy Jethro Gibbs (Mark Harmon) after he was shot in the Season 12 finale. Speaking to Entertainment Weekly, Cryer revealed he was a long-time fan of the show, and said that every time he ran into a member of the "NCIS" cast at an event for CBS —the home network of both "NCIS" and "Two and a Half Men" — he would "hock them incessantly for a chance to act on the show."
He got his wish when he appeared as Dr. Taft, and the character was an especially fun one to play, saying jokingly that "he's kind of the Jeff Goldblum of naval surgeons," adding that the character is a "bit of a wiseass. Way too comfortable making jokes in the operating room. Can probably play a mean jazz piano" (via EW). Fans can see Cryer as the wise-cracking surgeon in Season 13 of "NCIS," now streaming on Paramount+.