The Character Everyone Forgets Millie Bobby Brown Played On NCIS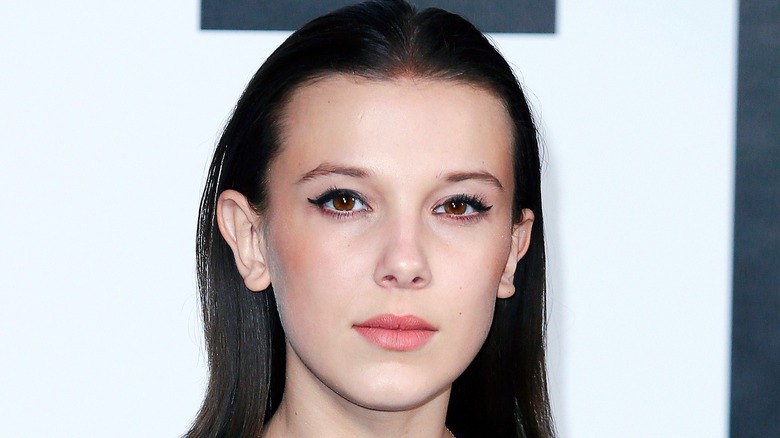 Shutterstock
With 18 seasons in the books and a 19th on the way, hit procedural "NCIS" is still going strong. The immensely popular CBS series remains one of the most-watched shows on television. In fact, in its 10th season, it even surpassed "Sunday Night Football" and "American Idol" to become the highest-rated broadcast on network TV, according to TV By the Numbers and it's never left the list of the top three most-watched shows since that time. With nearly two decades worth of episodes done, plenty of guest actors have appeared on "NCIS." Some appeared on the show as a precursor to their fame, such as Zac Efron and Abigail Breslin, while other well-established actors have shown up to spend some time with Agent Gibbs (Mark Harmon) and Co., like Jamie Lee Curtis and Lily Tomlin.
Another now-famous name to appear on "NCIS" is Millie Bobby Brown, two years before she wowed audiences in 2016 with "Stranger Things." But who exactly did the precocious, talented actress play on the show?
Millie Bobby Brown showed her acting talents early on NCIS
Millie Bobby Brown was just 10 years old when she appeared on a Season 12 "NCIS" episode called "Parental Guidance Suggested." Brown plays a girl named Rachel who tragically witnesses her mother's murder. Her often-traveling Navy commander father returns home to be with Rachel after the horrific events, and he is soon the prime suspect in the case. However, as the NCIS team discovers, it is actually Rachel who murdered her own mother so her father would be forced to stop traveling for work.
Playing such an intense and complicated role is surely no small feat for a child actor. Yet as Brown has shown in three seasons of "Stranger Things," she certainly has the talent to tackle even the most difficult of characters. "NCIS" was only the actress' third television appearance, and we've certainly enjoyed watching her blossom into the talented performer we know and love today.