Why Debbie From Shameless Looks So Familiar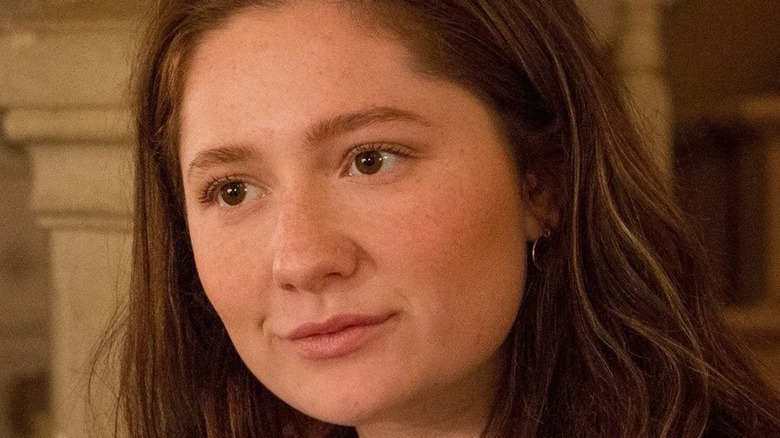 Showtime
"Shameless" viewers watched actress Emma Kenney grow up over the course of 11 seasons as her character Debbie Gallagher transformed from a precocious kid into a young woman with a daughter of her own. When she landed the role of Debbie, Kenney was just 10, and one of the show's youngest cast members. However, despite her young age, she was a scenestealer who could hold her own in scenes with the likes of Emmy Rossum (Fiona) and William H. Macy (Frank) right from the start.
As a result of spending her entire young adulthood playing Debbie, Kenney is now synonymous with the character, at least in the eyes of the show's fans. And when it came time to say goodbye to "Shameless," the actress revealed she's just as attached to the character as the viewers are. In an Entertainment Weekly interview, she shared what she'll miss most about playing the chaotic youngest Gallagher daughter.
"I'll miss Debbie's hustle," Kenney said. "I was always interested to read the script and see what shenanigans she'd be getting into that episode and how she would come out unscathed. So probably that, her ambition, her relationship with Franny."
It's no secret her career began on the set of "Shameless," but Kenney has been branching out in recent years. In fact, you may recognize the actress from a different show entirely. Read on for more on what Kenney has done beyond playing Debbie on "Shameless."
Kenney played Margaret's sister in an episode of Boardwalk Empire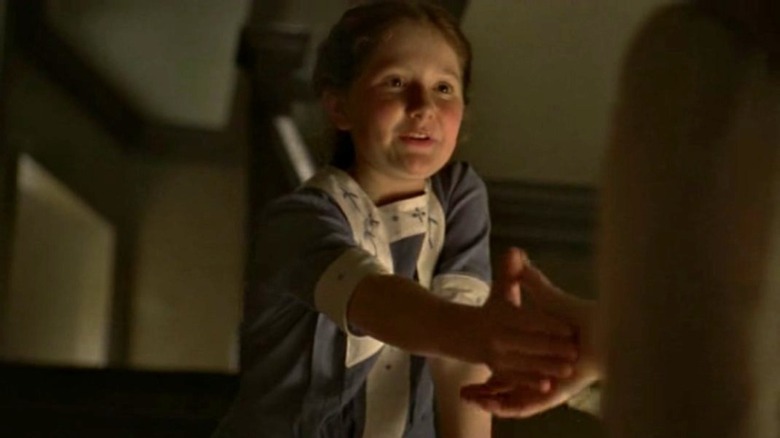 HBO
Aside from a few short films and a small role in the 2009 comedy "Day Camp," Emma Kenney's first significant role outside of "Shameless" was in a Season 2 episode of "Boardwalk Empire" called "Peg of Old." In the episode, Margaret (Kelly Macdonald) drives to Brooklyn to visit with her estranged siblings, including her youngest sister, Aylesh (Kenney).
Much like Debbie when she was little, Aylesh is shown to be a bright and sensitive young woman. Although she is initially wary of her older sister, she quickly warms to her and the two bond over books. By the time the episode ends, Margaret and Aylesh have vowed to correspond with each other, but Kenney didn't appear in any future episodes. Still, although her role was small, it was an impactful one that illustrated just how much Margaret sacrificed when she left Ireland behind to come to America and raise her children.
The Roseanne reboot leads to Kenney's next big TV role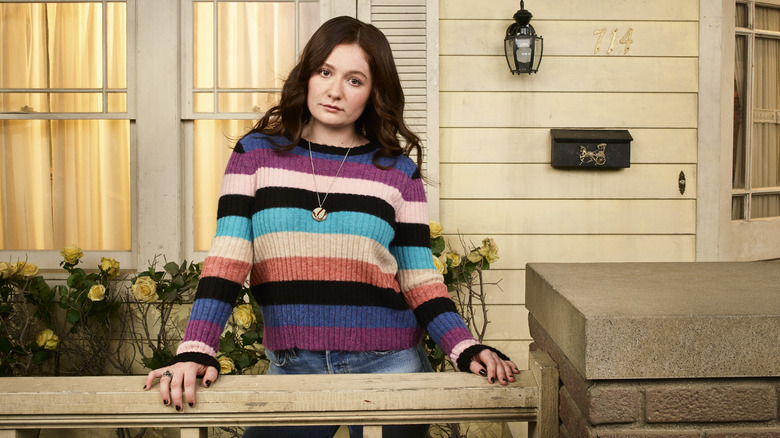 Andrew Eccles/ABC
In 2018, Emma Kenney began pulling double duty when she took on the role of Harris, Darlene's (Sara Gilbert) teenage daughter, on the short-lived "Roseanne" reboot. Harris is every bit as sarcastic and rebellious as her mother was as a teen, and as a result, the two often clash. The prickly dynamic between the mother-daughter duo is reminiscent of Darlene and Roseanne's relationship in the original series.
After Roseanne Barr's offensive comments led ABC to stop production on the reboot, the series was retooled as "The Conners" later that year. Luckily, Kenney continued to play Harris, even though she was also still starring in "Shameless." Three seasons later, the comedy is still going strong, and the actress' role as Darlene's rebellious daughter is every bit as powerful as her role as Debbie.
While there are certainly similarities between the two characters, playing Harris has allowed Kenney to stretch herself creatively. On "Shameless," Debbie largely raised herself, but Harris' mom has always been a part of her life — which has led to some dramatic clashes over the years. However, having her mother always be there for her has allowed Harris to grow in a way Debbie never could.
For instance, in Season 3, Harris becomes passionate about using her voice to protest against police violence. "Harris is very passionate about using her voice," Kenney told J-14 in a 2020 interview. "She's young, she's 18, but I think that this is kind of a new direction that she's taking because she's now an adult and she wants to use her voice for good. I think it's really awesome."
Kenney branches out into film with Robert the Bruce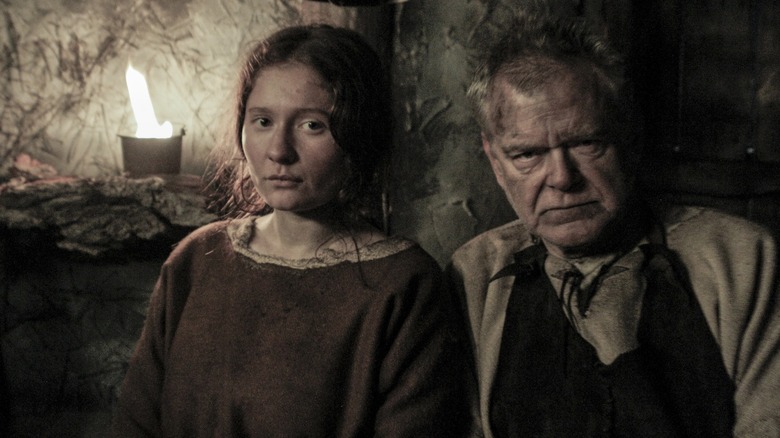 Signature Entertainment
In 2019, Emma Kenney branched out of her comfort zone by appearing in the historical action film "Robert the Bruce." Although her role in the movie was small, it was fun to see her play a character that was quite literally centuries removed from Debbie Gallagher. (She even got to do a bit of sword fight training in preparation of playing Briana.)
Ultimately, the movie didn't make much of an impact at the box office, but it still signified growth for the actress. Now that "Shameless" has officially come to an end, Kenney has even more film roles lined up for the future, as well as her continued role on "The Conners." As a result, Debbie fans can look forward to seeing lots more of Kenney as she takes on new and exciting projects as her career continues to evolve beyond her now iconic "Shameless" character.