Head Of The Class Star Recalls Making Ariana Grande Cry And His Awkward Meeting With Bob Dylan - Exclusive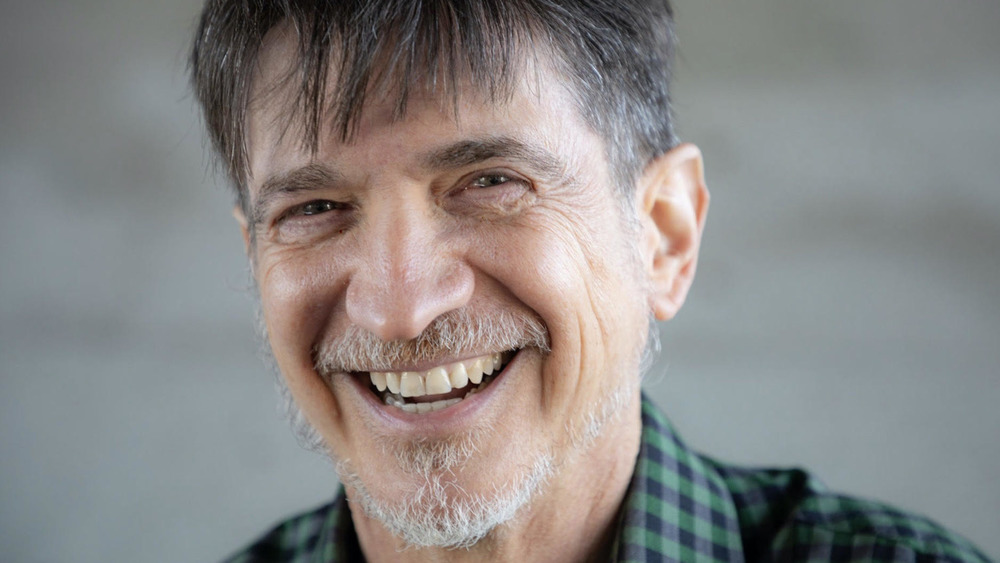 Courtesy of Dan Frischman
Back in the late '80s and early '90s, actor Dan Frischman starred as the nerdy Arvid Engen in all five seasons of the ABC sitcom Head of the Class. Following the end of the series' run, Frischman co-starred as Rigby's grocery store owner Chris Potter in several seasons of Nickelodeon's Kenan and Kel, guested on shows like Seinfeld and Melrose Place, and appeared in a handful of films. In 2013, Frischman got the opportunity to move into a field he had long wanted to pursue: directing.
Frischman's Head of the Class castmate, the now-controversial Dan Schneider, had become a successful producer at Nickelodeon and secured Frischman a gig as a director for an episode of Sam & Cat. The teen sitcom starred Jennette McCurdy and Ariana Grande as the title characters, which they had previously played on iCarly and Victorious, respectively. Frischman directed three episodes of the series, and recalls during an exclusive chat with Looper what stood out about the first one he helmed: "I'm probably the only TV director who has made Ariana Grande cry."
How Dan Frischman reduced Ariana Grande to tears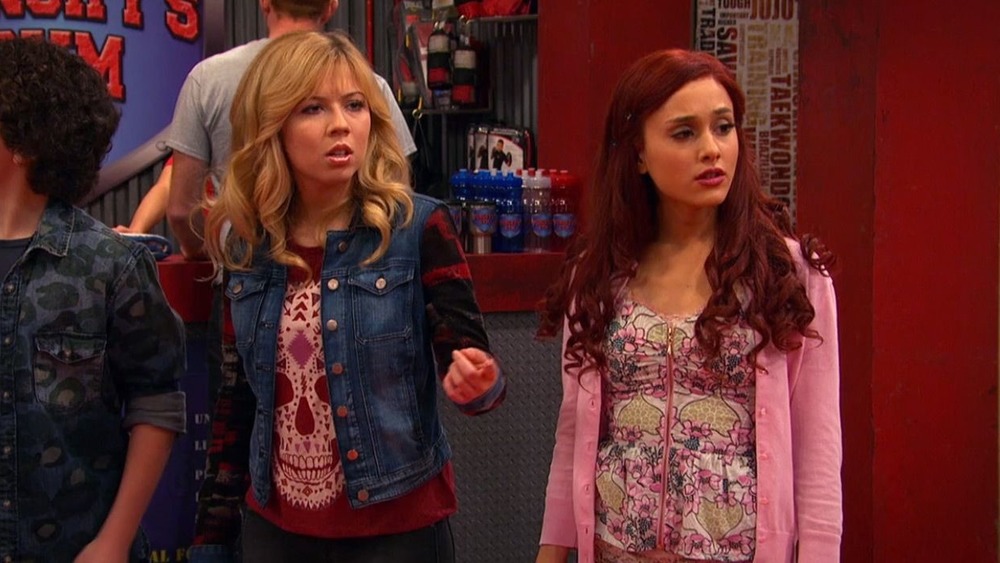 Nickelodeon
In addition to being an actor, director, and writer, Frischman is also a practicing magician — an interest he picked up as a child and continued into his adult years, both as a means to support himself back when he was a struggling actor and later as a hobby he could deploy for charity events and parties. It turns out that one of the kids in the cast of Sam & Cat was also into magic, so he and Frischman began teaching other tricks and sharing info while making the episode that Frischman directed.
"His mother asked if I would take him and his family to the Magic Castle," Frischman tells Looper during our chat. "I said, 'Sure,' because they have brunch events for families, and because I'm a member and you need to be a member to go to the Magic Castle in Hollywood." The list of Sam & Cat cast and crew members who wanted to go as well soon started to expand, so Frischman asked the mom to just write up a list of guests, which he would call in.
"I noticed that Ariana was not on the list," says Frischman. "But it made sense to me that Ariana was not on the list because she was really already working hard on her singing career. As a matter of fact, the first day I directed, she had to go home because she had some work to do at the music studio. So I just thought, 'Oh, she's busy on the weekends.'" Frischman ended up taking around a dozen people to the Magic Castle, including Jennette McCurdy, and snapped pictures that were then posted on social media.
"The next week, Dan Schneider called me in," Frischman recalls. "He said, 'I understand you took a bunch of people to the Magic Castle?' And I said, 'Yeah.' And he said, 'Well, who went?' I told him, and he goes, 'So not Ariana?' And I said, 'No [...] I just got a list of people who wanted to go, and I called them in. I had nothing to do with inviting people.' And he said, 'Well, Ariana's in her dressing room, she won't come down, and she's crying because she said, "Dan Frischman had a cast party for everybody on the show and I wasn't invited.'"
Frischman says he was "shocked" and wanted to immediately apologize to Grande, but Schneider stopped him: "He said, 'I don't know how she'll react to you and I need her on the set, so call her mother.'" Frischman went home and dutifully called Grande's mother, but tells Looper that while she understood what happened, she also didn't think it was a good idea for Frischman to speak with her daughter directly. "I never actually apologized to Ariana Grande for making her cry," Frischman says now. "But I'm sure she understood in the end that it had nothing to do with me."
Apparently it was all smoothed over somehow, because Frischman came back to direct two more episodes of Sam & Cat.
Dan Frischman's odd brush with the greatness of Bob Dylan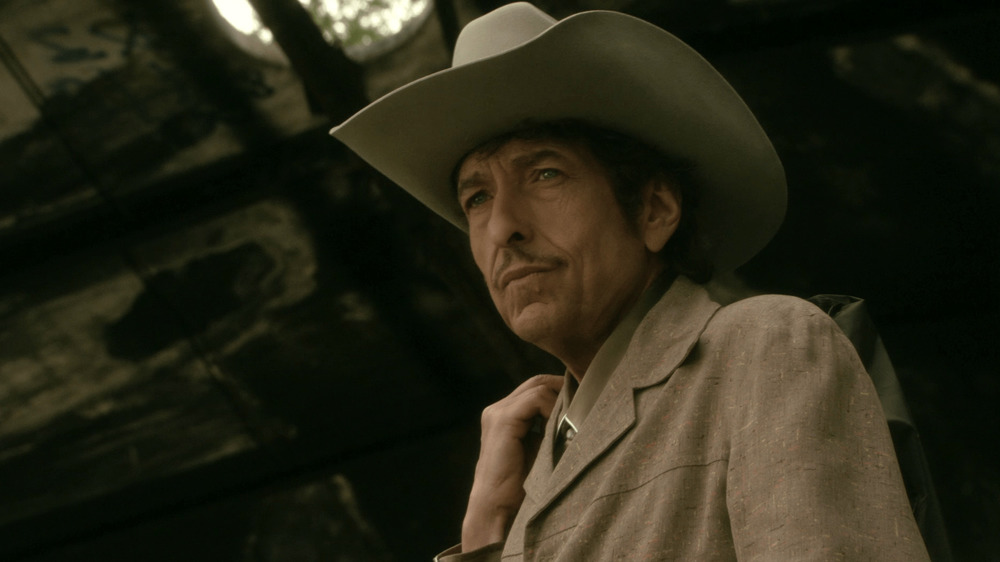 Sony Pictures Classics/BBC Partner Entertainment
One of the movies that Frischman did after his stints on Head of the Class and Kenan and Kel was Masked and Anonymous. The 2003 film was directed by Curb Your Enthusiasm and Borat director Larry Charles, who co-wrote the script with his star, music legend Bob Dylan. Frischman played a character named Eddie Quicksand, although his two scenes in the political satire ended up being cut from the film and appearing only as bonus content on the DVD release.
But both of Frischman's scenes were with Dylan himself, and he tells Looper about meeting the eccentric yet iconic genius when he showed up for his first day of shooting. "I'm driving to the set, and I'm playing a Bob Dylan song, 'Simple Twist of Fate,' on my cassette player at the time," Frischman says. "I get to the set, and I walk to the make-up trailer, and there is just Bob Dylan alone getting his hair done. I started to say, 'Hello,' and his personal hairdresser looks at me and says, 'Good morning. Have a seat. Carol will be with you in just a moment' — in other words, 'Sit down, shut up, no one speaks, certainly not to Mr. Dylan.'"
Frischman remembers he remained quiet as a second make-up person came out to work on him, but says the utter silence as he sat next to a cultural titan finally got to him. "I couldn't stand it," he explains. "So out loud — nice and loud — I said, 'You know, this is one of those rare moments where you will have a Bob Dylan song in your head but you don't want to sing it because Bob Dylan's sitting next to you.' My hairdresser laughed. His hairdresser looked at me with the eyes of Beelzebub — I actually broke the code of silence."
"Dylan, for his part, didn't make a move," Frischman continues. "But then, 10 seconds later, as if it took a while for my message to get through the synapses, all of a sudden, he turns and looks at me and he goes, 'Kind of unnerving, isn't it?' Which made me laugh. But then I was done and I was like, 'Okay, I had my moment. He threw it back at me, and we're done.'"
But, as it turns out, Dylan wasn't finished with our hero yet. Since Frischman was playing a ventriloquist in the movie and actually is one in real life as well, Dylan began asking him questions about the craft and Frischman's other work as an actor. Finally, when Frischman's make-up and hair were complete and he was ready to leave, Dylan stopped him with one last query.
"I started to walk out and I gave him a nod, and all of a sudden, I hear, 'Oh hey,'" Frischman recalls. "I turn around and he's looking at me in the mirror, and he goes, 'What was the song?' And I said, 'Simple Twist of Fate.' He just kind of nodded, and that was it." Frischman did complete his two scenes with Dylan, although they did not speak casually again: "I never said another word to him."
Sam & Cat is available to stream on Netflix, while Masked and Anonymous is available both on demand and for DVD purchase on Amazon.