Here's What The Cast Of Zoey 101 Looks Like Today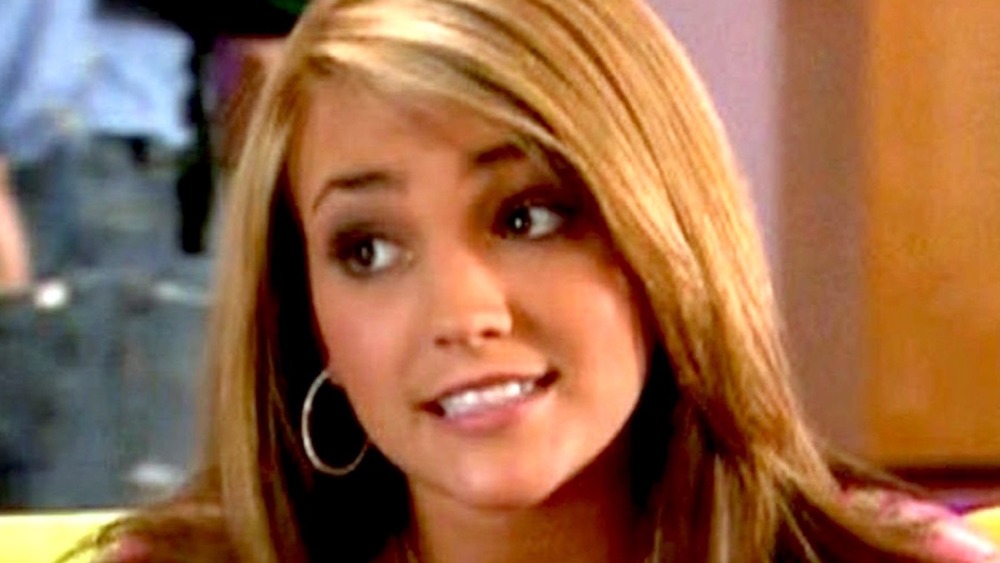 Nickelodeon
Zoey 101, the teen comedy-drama show from Nickelodeon, aired for four seasons from 2005 to 2008. It's set at a fictional boarding school called Pacific Coast Academy — often referred to as PCA — and follows Zoey Brooks (Jamie Lynn Spears), as she enrolls and enters into her first year. The series then chronicles the everyday lives of Zoey and her friends, as well as Zoey's younger brother Dustin (Paul Butcher). On her first day, she meets Chase Matthews (Sean Flynn), who becomes a close friend and love interest to Zoey. The rest of the friend group cast includes Matthew Underwood, Erin Sanders, and Christopher Massey.
There has recently been talk of a possible reboot in the works, with Spears herself speaking publicly about it. She told Nylon the progress has been halted by COVID-19, but they're still working on bringing back Zoey and her friends. She continued, "Obviously we want to meet her as an adult now, and I do think it should be a show for young adults," she says. "We want to do it justice for the fans that were 10 and 12 when it first aired, while also bringing in the new generation of fans. Finding that balance will be really important because we want to connect with where people are today."
With that in mind, you might be wondering what the cast — now fully fledged adults, long past their young teen days — looks like today. Here is a roundup of some of the Zoey 101 cast members.
Jamie Lynn Spears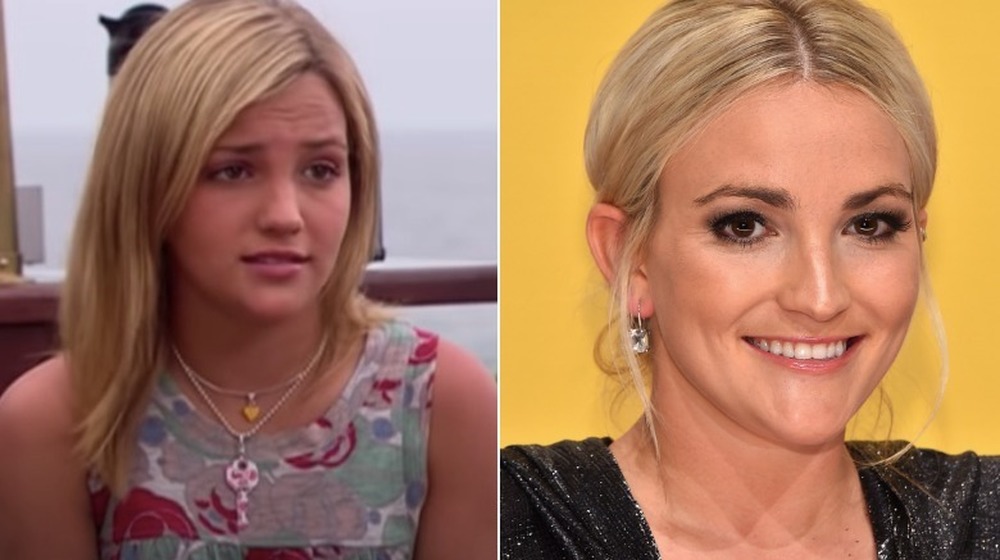 Nickelodeon/Getty Images
Jamie Lynn Spears took quite a long break away from acting after Zoey 101 wrapped up. While many fans speculated that the show ended due to her getting pregnant at just 16, she has since confirmed more than once — including in the Nylon interview — that the show wrapped up due to contracts ending. Still, she focused on her family life for the years directly following Zoey 101.
She returned to TV last year with the Netflix show, Sweet Magnolias, in which she has a strong supporting role. The show follows the lives of three women living in South Carolina who have been best friends since high school, as they face romantic, career, and family situations. Spears plays Noreen Fitzgibbons, the new fiancee of Bill (Chris Klein), who is in the middle of a divorce from one of the three main women, Maddie (JoAnna Garcia Swisher); she started off as his mistress and is now pregnant with his child. Sweet Magnolias was renewed for a second season.
Sean Flynn
As Chase Matthews, Sean Flynn is the only cast member on this list who did not appear in all 61 episodes. He ended up leaving Zoey 101 after season 3 but did make a return in a guest appearance for the series finale. He had such a prominent role as Zoey's will-they-won't-they other half, he is most likely one of the actors most associated with the show.
After Zoey 101, he continued on with acting for a little while, appearing in roles such as in The Last of Robin Hood and a guest arc on the show Devious Maids. In 2015, he stepped back into his Zoey 101 role to appear in the web short, "What Did Zoey Say?" referencing a time capsule episode from the original series.
These days, he is working as a producer at Donatello Arm, an entertainment company, as he cites on his Instagram.
Matthew Underwood
Matthew Underwood played Logan Reese, the spoiled rich kid who was a major flirt around PCA. He eventually begins a secret relationship with the geeky Quinn Pensky and the two fall in love.
After his time on the show, he pivoted to focusing mostly on directing, describing himself as a filmmaker on his Instagram (which features lots of on-set photos, as well as appearances from quite a few of his fellow Zoey 101 cast mates).
While Underwood has continued acting after Zoey 101, directing seems to be his main focus. In fact, the bulk of his acting credits post-Zoey are projects that he also helmed as director. These projects include three short films and three TV movies. He even reunited with his former co-star Jamie Lynn Spears to direct a music video for one of her singles as a country musician. The single is titled "How Could I Want More" and came out in 2013; it actually was his first project in the director's chair.
Erin Sanders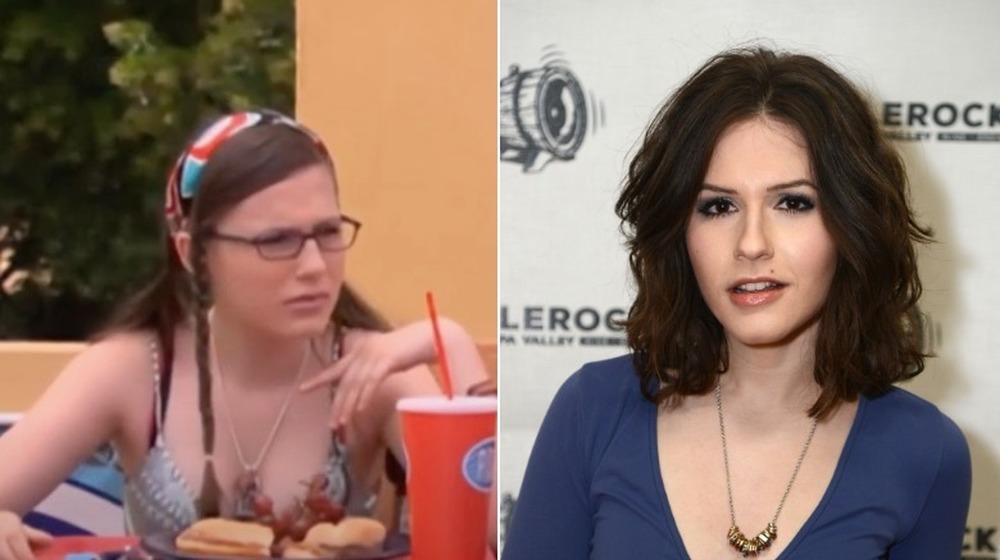 Nickelodeon/Getty Images
Erin Sanders played the quirky Quinn Pensky, one of Zoey's best friends, known for her high intelligence and for crazy science experiments that sometimes got her labeled a freak. As mentioned above, Quinn receives her own exciting romance storyline with Logan, whom she starts off hating but then later ends up in a relationship with at the finale of the series.
After Zoey 101 ended, Sanders became a recurring character on another Nickelodeon show, Big Time Rush, about an up and coming boy band. Sanders played Camille, an aspiring actress and the love interest to one of the boys, who also happened to be named Logan (Logan Henderson). She's also made guest appearances in other TV shows, such as Weeds, Mad Men, and Melissa & Joey, as well as a few films. Her most recent film appearance is in the 2020 horror film The Call, in which she is one of the leads. The movie follows a group of friends who wind up locked in a sinister couple's home and must survive through the night.
Christopher Massey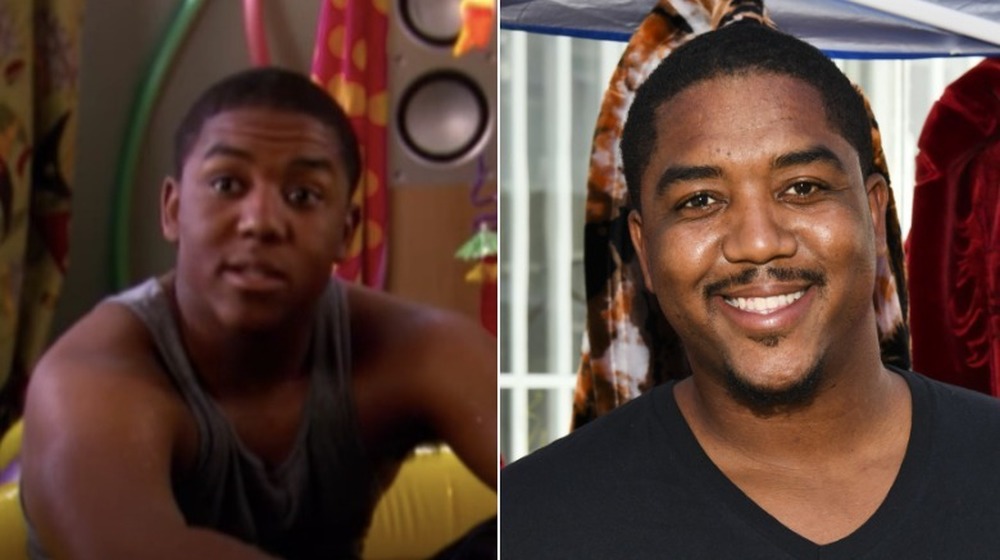 Nickelodeon/Getty Images
Christopher Massey portrayed Michael Barrett, the best friend and roommate of Chase Matthews. He remains a loyal friend to Chase, often urging him to tell Zoey about his feelings for her. He also becomes close to the rest of the group, including Zoey, throughout the series. Later, he gets a serious love interest when Lisa (Lisa Tucker) is introduced in season 3.
Following the show's end, he has acted in just a few small roles, including a guest appearance in another teen show, Switched at Birth. He also reprised his role as Michael when he appeared alongside Sean Flynn in the follow-up web short to Zoey 101, "What Did Zoey Say?" Outside of acting, he has also pursued a music career, with two albums released in 2019 alone (via Insider).
He also seems to focus on his family life, as he regularly posts on Instagram about his partner and kids.