Is Netflix's The Last Letter From Your Lover Based On A True Story?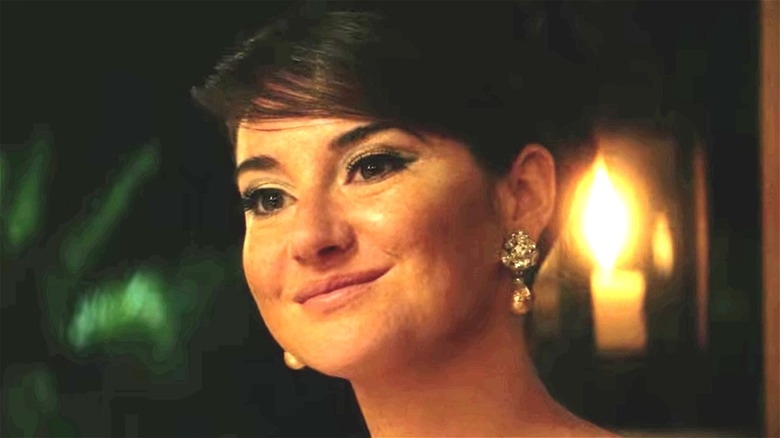 STUDIOCANAL/Netflix
For romance film fans, Netflix has delivered once agin. "The Last Letter From Your Lover" has recently hit the streaming service, and viewers are loving it, with an audience score of 70% on Rotten Tomatoes.  
The time-jumping drama follows two different captivating love stories. In the 1960s, we see married Jennifer Stirling (Shailene Woodley) fall madly in love with another man, Anthony O'Hare (Callum Turner). Their affair, showcased in a gorgeous vintage Hollywood aesthetic, is uncovered in the modern day by London journalist Ellie Haworth (Felicity Jones). In her own quest to discover more about this romance from the past, she enlists the help of an archivist, Rory McCallan (Nabhaan Rizwan), and she embarks on a love story of her own.
A vintage love story seems to be just what we need now. As Guy Lodge at Variety puts it, "The love letters that bounce the film's narrative across the decades are floridly impassioned missives, full of swollen-hearted feeling and do-or-die pleas — the kind, the film unsubtly and wistfully observes, that feel desirably quaint in the age of instant messaging and eggplant emoji."
With a tale so romantic and lush, we have to wonder (and hope) — is it based on a true story?
The Last Letter From Your Love is based on JoJo Moyes' hit novel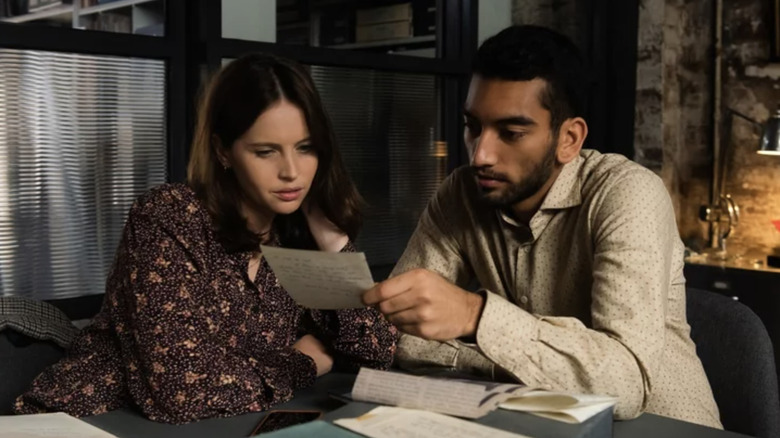 STUDIOCANAL/Netflix
It turns out that "The Last Letter From Your Lover" isn't an original story, but it isn't a real-life one, either. It's based on the book of the same name by bestselling author JoJo Moyes. Moyes, one of the biggest names in fiction these days, is best known for her heartbreaking story "Me Before You," which was adapted into a film staring Emilia Clarke and Sam Clafin. 
In an interview with Screen Rant, Moyes shared the process of getting "The Last Letter From Your Lover" from the page to the screen, revealing the book was originally optioned a decade ago, saying it was "a really long labor of love to get [the story] to the screen." The author elaborated on her involvement in the filmmaking process, saying that her time working on the film adaptation of "Me Before You" prepared her for this experience. "By the time [the screenwriters] got a script into shape that was ready to shoot, I was much more experienced in the filmmaking process and I was able to contribute notes," Moyes told Screen Rant, adding, "I've been very much part of the process. And for me as a writer, that's a real privilege."
For fans of "Me Before You" and everyone's favorite time-jumping romance, "The Notebook," "The Last Letter From Your Lover" is a swoon-worthy, entertaining watch.