Watch This Before You See The Last Letter From Your Lover
This content was paid for by Netflix and created by Looper.
When it comes to love stories, is it ever too late for a happily ever after? That's the question asked by The Last Letter from Your Lover, a heart-swelling drama about a woman who uncovers a deeply emotional affair from the past, and her efforts to rewrite the story's ending in the present day.
The film features Felicity Jones as Ellie Haworth, a journalist who uncovers a collection of love letters from 1965 and makes it her mission to solve the mystery of who they belong to and what has become of their forbidden romance. As Ellie begins to piece together the complicated tale of star-crossed lovers, she enlists the help of a charming archivist, portrayed by Nabhaan Rizwan, and finds that her own love story might be blossoming as well.
In addition to following Ellie's journey in present-day London, The Last Letter from Your Lover also takes audiences back in time to the relationship at the center of it all. That's where we meet Shailene Woodley's Jennifer Stirling, the wife of a successful but stern industrialist, played by Joe Alwyn. Even though Jennifer is married, her heart is stolen by Callum Turner's Anthony O'Hare, an adorable financial journalist who is writing a story about Jennifer's husband.
We'll have to wait until The Last Letter from Your Lover debuts on Netflix on Friday, July 23 to find out how both stories end, but before then, here's a look at what else you should know about this upcoming romantic drama.
A storybook romance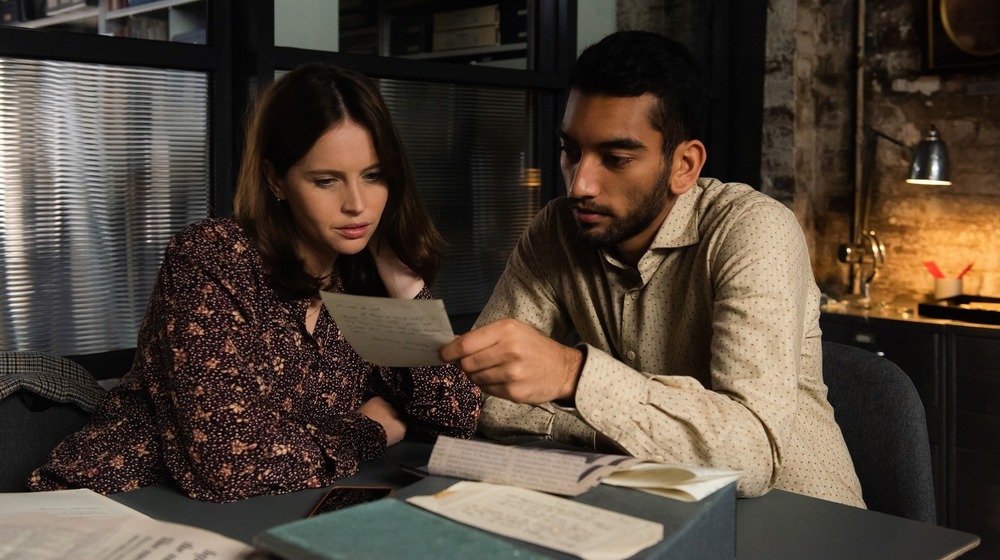 STUDIOCANAL/Netflix
The Last Letter from Your Lover is an adaptation of the novel of the same name by bestselling romance author Jojo Moyes, whose books Me Before You and The Horse Dancer were previously adapted for the screen.
Moyes was first inspired to write The Last Letter from Your Lover after overhearing a conversation in a restaurant during which two women tried to decipher text messages from a potential lover. Around the same time, Moyes also learned that her younger cousin had never received a physical love letter. As the author told CBS News, "It got me thinking about how my generation might be the last to write love letters, and how new technology may have actually muddied the waters of romance."
At the time, Moyes had already been "hankering" to write a romantic story with "snappy dialogue and an epic sweep." Just like her protagonist, Ellie, Moyes found herself at the right place at the right time, and stumbled on the seeds of a sprawling love story. Some things, it seems, are simply meant to be.
Two lovers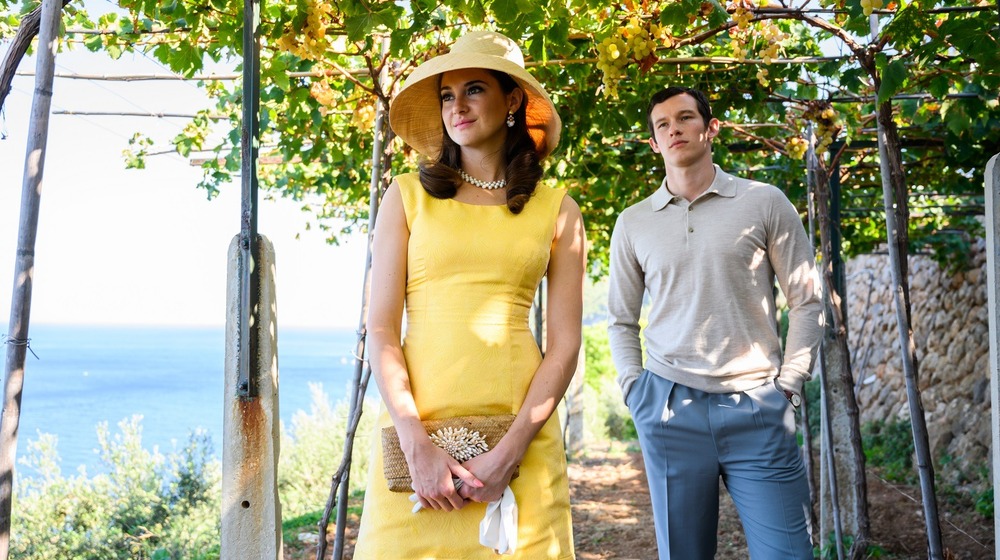 STUDIOCANAL/Netflix
In addition to anchoring The Last Letter from Your Lover's parallel love stories, Felicity Jones and Shailene Woodley also executive produce the film. Jones revealed to Entertainment Weekly that she was drawn to the The Last Letter from Your Lover because of the script. She says, "I liked how human it was... it had such fun to it, as well as being quite emotional." Similarly, while Woodley was already excited about the opportunity to work with director Augustine Frizzell, who helmed the 2018 film Never Goin' Back and the pilot for HBO's Euphoria, the screenplay sealed the deal. She calls it "thoroughly entertaining and intelligent."
Audiences will no doubt recognize both actresses from their previous work in film and television. Most recently, Jones starred as Sully in the sweeping space epic The Midnight Sky, but she is also known for her portrayals of Ruth Bader Ginsburg in On the Basis of Sex, Jyn Erso in Rogue One: A Star Wars Story, and Jane Hawking in the Stephen Hawking biopic The Theory of Everything, the latter of which earned her nominations at the 2015 Academy Awards and Golden Globes.
Meanwhile, Woodley rose to popularity as a result of her role as Amy Juergens in The Secret Life of the American Teenager, and she soon earned her first Golden Globe nod for her performance as Alexandra King in The Descendants. Woodley is also known for her work as Aimee in The Spectacular Now and as Tris Prior in the Divergent films, along with her gripping portrayal of Jane Chapman in Big Little Lies.
Talented actors also portray the men that Jones and Woodley's characters fall in — and, potentially, out — of love with. You may know Nabhaan Rizwan from his role as Tim Das in the British series The Accident or his turn as Sepoy Jondalar in the celebrated war epic 1917. He also stars as Frank Chaudhary in the upcoming TV adaptation of Emily St. John Mandel's hit novel, Station Eleven. Callum Turner is perhaps best recognized for his TV appearances, including roles as Eli in the mini-series Glue and Anatole Kuragin War & Peace. He has also impressed on the silver screen as Tiger in the punk-rock slasher flick Green Room and as Theseus Scamander in Fantastic Beasts: The Crimes of Grindelwald. Last but not least, actor Joe Alwyn has quickly become a film favorite thanks to his roles in Billy Lynn's Long Halftime Walk, The Favourite, and Boy Erased.
Tune in to see these stunning stars collide across two timelines when The Last Letter from Your Lover arrives on Netflix this July 23.