Why Emilia Clarke Is Terrified To Be In The MCU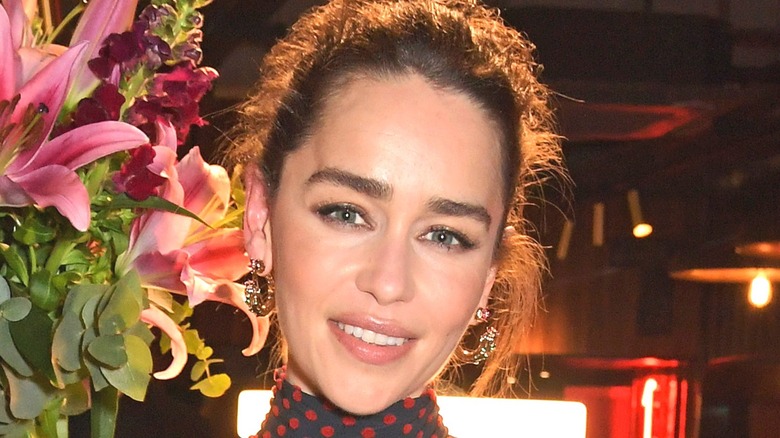 David M. Benett/Dave Benett/Getty Images for Jaguar UK
Over the course of her ongoing acting career, Emilia Clarke has played a significant role in a number of big-time film and TV franchises. In "Terminator Genisys," for example, Clarke portrayed a rebooted version of longtime "Terminator" series protagonist Sarah Connor, opposite Arnold Schwarzenegger reprising his iconic series role. Clarke also became a part of the "Star Wars" universe in "Solo: A Star Wars Story" as intergalactic criminal leader Qi'ra.
Of course, Clarke rose to prominence in the eyes of many as Mother of Dragons Daenerys Targaryen in "Game of Thrones." Though "Game of Thrones" features a large ensemble cast, Daenerys is as close to a lead as is possible among the series' sizable cast of characters. Daenerys is present in every season and remains the focus of the vast majority of the show's excursions eastward.
Next up on the list of major franchises of which Clarke can count herself a part is the Marvel Cinematic Universe. Clarke is slated to appear alongside an all-star cast that also includes Olivia Colman, Samuel L. Jackson, Ben Mendelsohn, and Kingsley Ben-Adir in Disney+ TV series "Secret Invasion." However, despite her wealth of experience in major franchise films and TV series, Clarke has expressed that she feels particularly nervous about spoiling details about "Secret Invasion" in advance of its release.
Emilia Clarke meets Marvel security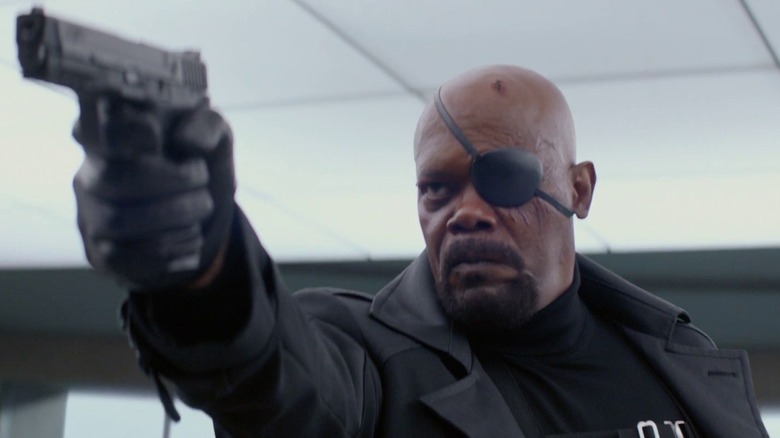 Disney/Marvel Studios
Emilia Clarke spoke about her fear of leaking information about "Secret Invasion" on the "Happy Sad Confused Podcast," in which host Josh Horowitz talks to actors and filmmakers about their Hollywood careers and personal lives alike.
Horowitz first brought up "Secret Invasion," asking Clarke not for details about the show but simply for some insight into what drew her to her "Secret Invasion" role. Clarke, however, replied that she was hesitant to discuss even that, in fear of disclosing more than what she's at liberty to discuss. She then revealed that after landing her MCU role, Clarke had to speak immediately with Marvel's security team, presumably for guidance on what she's allowed to say about "Secret Invasion."
"I am petrified," Clarke continued. "I actually live in fear that something is going to happen and I'm going to say something and they'll get upset."
Emilia Clarke is no stranger to taking preventative measures against publicly revealing spoilers. During her time as Daenerys, Clarke went so far as to create a private Instagram account so that her primary account's massive following wouldn't be privy to details about "Game of Thrones" Season 8 (via Bustle).
"Secret Invasion" will be released on Disney+ on a date that has yet to be announced.