The Biggest Unanswered Questions From Charmed Season 3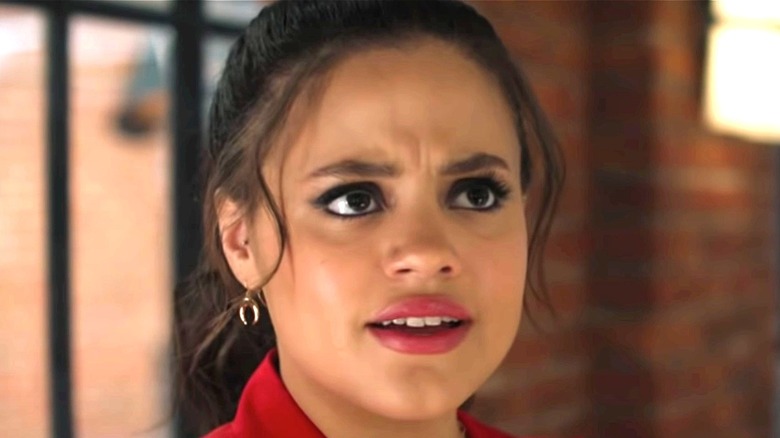 The CW
The CW's revival series "Charmed" finished out its third season with the final episode, "I Dreamed a Dream...", on July 23, 2021. The show is already renewed for Season 4, so fans won't have to worry about whether or not they will see the Charmed Ones again, but there will be a slight change to the lineup. Just a few days before the finale aired, lead actress Madeleine Mantock announced that she would be leaving the show after Season 3. While this is very reminiscent of Shannen Doherty's departure from the original series, Mantock is leaving on a good note. In the official statement, Mantock said, "I'm incredibly grateful to The CW and CBS Studios for my time on the show and for being a brilliant support in my difficult decision to leave." 
While the finale episode features the sad death of Mantock's character Macy, who sacrifices herself to destroy the Whispering Evil, the episode also does a great job setting up what will likely be a very interesting fourth season. In "I Dreamed a Dream...", Macy's sisters Mel (Melonie Diaz) and Maggie (Sarah Jeffery) attempt a spell to save her that allows them to enter Macy's dreams. Traveling through happy memories and beautiful fantasies, Macy and her sisters enjoy some time together, while Macy is even able to live out a dream life with her love, Harry (Rupert Evans). While all of this is going on, former whitelighter Harry is trying to get back his powers to save Macy. While he succeeds in becoming a whitelighter again, he is too late, and they all must say their final goodbyes to Macy. 
But what else happens in the Season 3 finale of "Charmed," and what does the show need to explain in the upcoming fourth season? Here are the biggest unanswered questions from the third season. 
How will Jordan deal with being a whitelighter?
The CW
Introduced in Season 2, Jordan Chase (Jordan Donica) is a boxing instructor who Maggie meets and quickly feels sparks with. The sisters help him break a curse that's been on his family for 130 years, saving his life, and soon enough he's a regular fixture in the Charmed Ones' lives. In Season 3, Jordan helps the sisters fight off various enemies until he is possessed by the Whispering Evil, which tries to use him to spread the sickness around the city. Thankfully, the Charmed Ones are able to save him, and he attempts to repay them in the finale by helping Harry save Macy.
In order to become a whitelighter again, Harry must be killed by a human, and Jordan fits the bill. During the process, Jordan has to hit Harry with a magically-zapped defibrillator, which zaps him as well. As viewers find out later, it turns out that this moment turns Jordan into a whitelighter too, or at least grants him the power to heal. Going into Season 4, fans are left wondering exactly what happened to Jordan, and how his newfound supernatural status will change him.
Although Harry is also a whitelighter now, it's possible that Jordan may take over the role as the Charmed Ones' whitelighter. This would in turn bring him closer to Maggie, who he has deep feelings for, and she for him. But what if he doesn't want to be a whitelighter? It's a tough position, and like with any job, there are just some people who aren't suited for it. Of course, if he has Harry as a mentor, then he's bound to do well.
Who is the new Charmed One?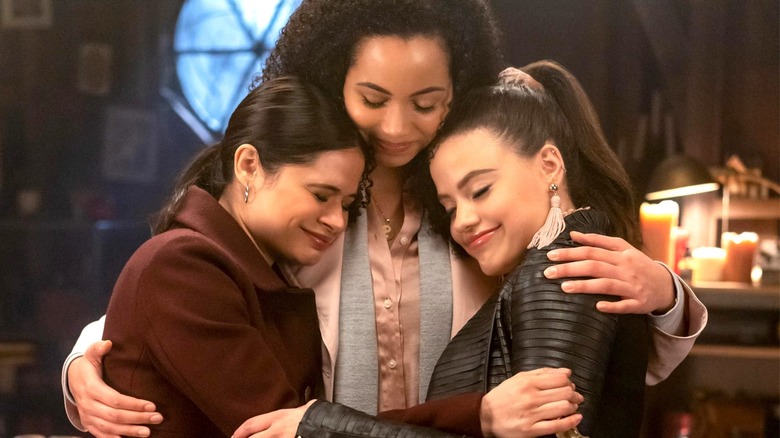 The CW
With Macy gone, the Charmed Ones appear to be finished, as it is the Power of Three, after all. While Mel and Maggie attempt to process losing their sister, the Guardian who guides Macy to the afterlife returns with a message, telling the two women that there is another Charmed one out there. Does this mean that the revival is getting their own version of Paige, the fourth sister played by Rose McGowan in the original series? 
Fans are in shock at this news, and now everyone has to wait until Season 4 returns for answers to the questions of who this witch will be, what she will be like, and what actress will be playing her. Everyone handles grief in different ways, so it's unclear exactly how Maggie and Mel will react to this new addition to their lives, and it's highly possible that there will be some tension in the new group, with the two sisters feeling like they're replacing Macy in some way. 
So far, there has been no word on the new character, giving "Charmed" a completely blank slate for what sort of person the new Charmed One will be. It will be especially exciting to learn about this woman's backstory, as she's sure to have experienced a vastly different upbringing than Mel and Maggie. 
Is this the last we will see of Macy?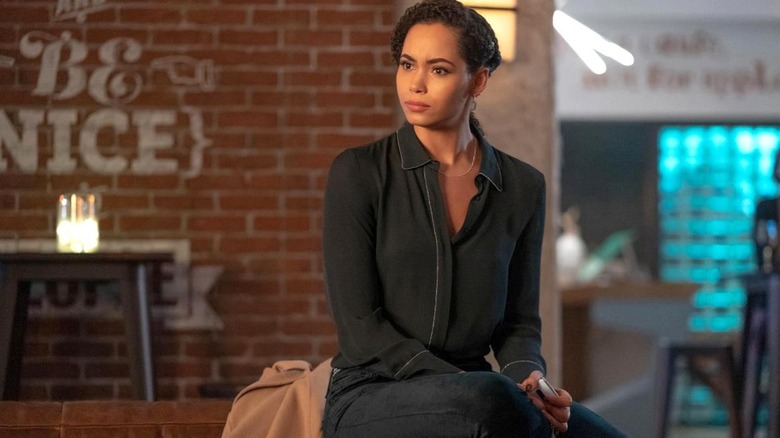 The CW
While this is definitely goodbye to Macy, it's possible that this is only goodbye for now, not forever. There's no trick at play in the Season 3 finale, and Macy really does die in order to save the world from the Whispering Evil. But this is "Charmed," a show about magic and demons, and no one is ever really dead in this world. "Charmed" can always bring the fan-favorite character back in future seasons, and it seems like The CW would welcome Mantock back with open arms if she decided to return. 
But as of right now, Mantock is looking to branch out and try new things in her acting career. The actress has not made any announcement regarding future projects yet, but it's possible that she already has one or two upcoming films or TV shows in the works, which fans will hopefully learn about in the near future. Previously, Mantock has generally worked in genre television series like "The Tomorrow People" and "Into the Badlands," so who knows, maybe we will see her try out more comedy or straight drama.