Charmed Fans Just Got Shocking News About Season 4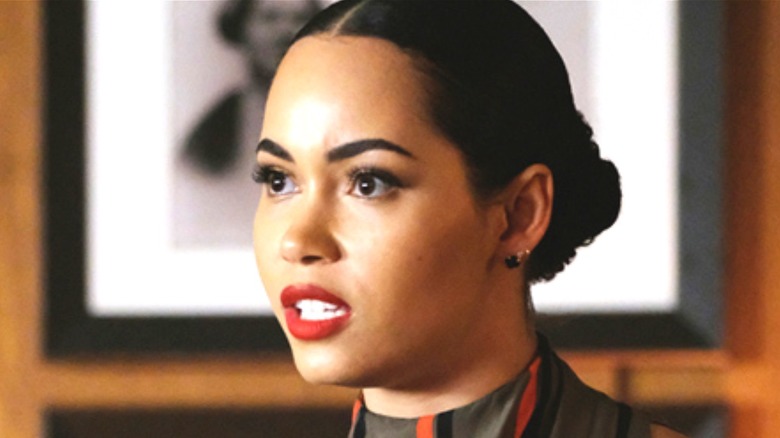 The CW
Based on the 1998 WB series of the same name, the reboot of "Charmed" has been airing on the CW since 2018 and is about to wrap up its third season. This new incarnation of "Charmed" — which was developed by Jessica O'Toole, Amy Rardin and "Jane the Virgin" creator Jennie Snyder Urman — follows sisters Macy (Madeleine Mantock), Mel (Melonie Diaz) and Maggie (Sarah Jeffery), who, after the death of their mother, find out that they are extremely powerful witches. Known as The Charmed Ones, the three sisters are actually destined to protect the innocent from the dark forces that lurk amongst them.
Since its release, "Charmed" has maintained steady ratings — resulting in a fourth season renewal, as reported by TV Series Finale — and has definitely garnered its own dedicated fanbase, as demonstrated by the Reddit page for the series, which has a few thousand members who discuss the show regularly. However, it looks like Season 4 is going to look a little different.
On July 19, some huge news about the cast has come out, that is sure to shock fans — because it appears that one of the leads is departing "Charmed."
Madeleine Mantock is leaving after Season 3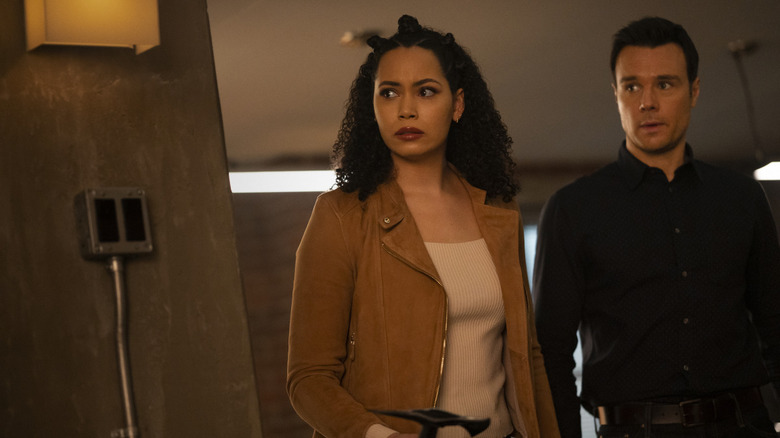 The CW
TVLine has reported that star Madeleine Mantock, who plays eldest sister Macy, is exiting "Charmed" after Season 3 — this means that the upcoming third season finale, set to air this Friday July 23rd, will be Mantock's last episode.
Mantock released a statement to TVLine, which reads, "Playing Macy on Charmed for the last three seasons has been an immense privilege and I have so enjoyed working with our fantastic producers, creatives, cast and crew. I'm incredibly grateful to The CW and CBS Studios for my time on the show and for being a brilliant support in my difficult decision to leave. Huge thanks to our fans who can look forward to, what I know will be, a spectacular fourth season."
Showrunners Liz Kruger and Craig Shapiro also spoke to TVLine, weighing in on Mantock's departure from the show. Their statement reads, "We can't thank Madeleine enough for her incredible and inspiring work on 'Charmed.' We will miss her as much as the fans will, but we also respect her decision to move on. This is a difficult time in the world, and everyone has to follow their heart. We wish her well, and the door is always open for a return visit from Macy...one way or another!"
TVLine points out that, interestingly, the original "Charmed" also saw a main cast member, Shannen Doherty, leave the show after three seasons. Doherty's character, Prue — who, in another coincidence, was also the eldest sister — was killed off and led to the introduction of a secret fourth sister, Paige (Rose McGowan). The parallels are definitely interesting, and fans are likely wondering if the reboot will follow in the footsteps of its predecessor in terms of how Mantock's departure will be explained in the show. Will another sister come into play? We'll just have to wait to find out when the fourth season premieres.