Good News Just Broke For House Of The Dragon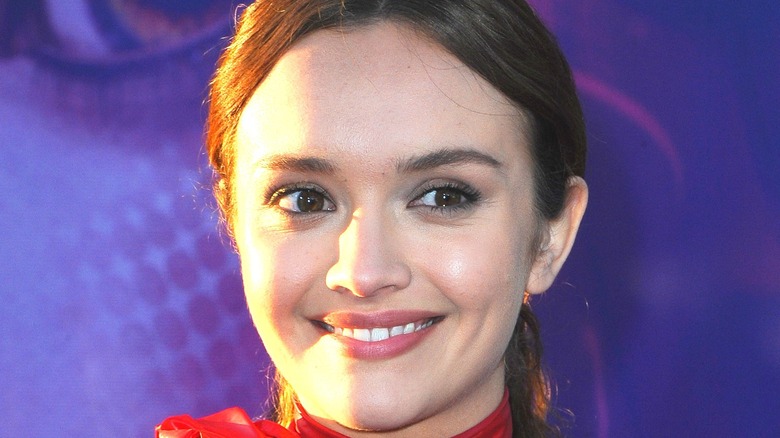 Shutterstock
"Game of Thrones" fans held their breath when the production of HBO's "House of the Dragon" hit a snag due to a positive COVID-19 test amongst the cast and crew. While no show ever wants to lose time on a tight shooting schedule, or put their crew at risk, it appears that the positive test was an isolated incident and filming has since resumed.
"House of the Dragon" is a prequel to the primary "Game of Thrones" timeline established in both the HBO show of the same name and George R.R. Martin's "A Song of Ice and Fire" novels. The new series, which is based on Martin's 2018 prequel novel "Fire & Blood," explores the world of Westeros roughly 300 years before "Game of Thrones" begins, when the Targaryen family ruled over the continent with the aid of a loyal stable of dragons.
Of course, since this is a "Game of Thrones" spin-off, the balance of power is quickly thrown into question when the declining health of King Viserys (Paddy Considine) sparks conflict between Rhaenyra Targaryen (Emma D'Arcy) and Alicent Hightower (Olivia Cooke). Here is everything fans need to know about the new "Game of Thrones" prequel and its production halt.
Filming on House of the Dragon was halted due to industry guidelines
The recent shutdown of "House of the Dragon," which is currently filming in the U.K., was mandated by industry guidelines and by testing policies put in place by the production itself, per Entertainment Weekly.
As noted by The Hollywood Reporter, the positive COVID-19 test occurred among a cast or crew member within what SAG-AFTRA designates as Zone A, in which "activity occurs without physical distancing or the use of PPE." This means that crucial production members, including lead actors and actresses, were at risk of being exposed, potentially derailing filming for weeks.
Thankfully, this proved not to be the case, and "House of the Dragon" was able to resume filming just two days later, putting the show back on track. The HBO production, which is just one of many "Game of Thrones" spin-offs in development, is far from the first show to experience a recent COVID-19 interruption. Netflix's "Bridgerton" was recently paused after a positive test, per Deadline, as was Season 4 of HBO's "Westworld." Thankfully, it seems that all these programs have properly dealt with those issues and are moving forward at this point.