What Happened To Kelechi And Martha After Sexy Beasts?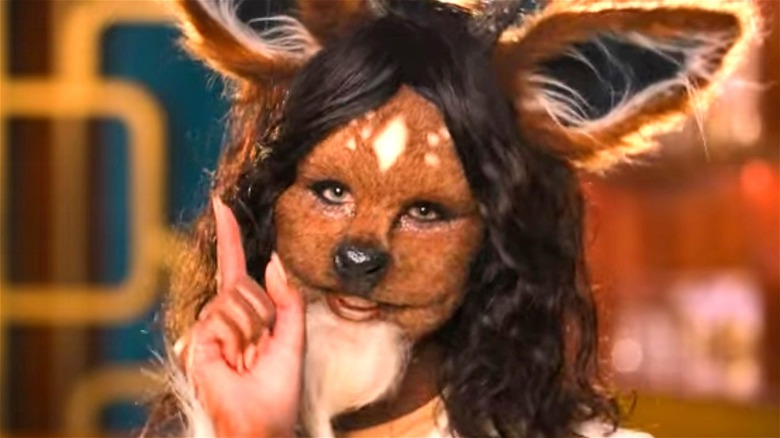 Netflix
Contains spoilers for "Sexy Beasts" Season 1, Episode 6
When it comes to dating reality shows, putting a bunch of attractive people in a mansion doesn't cut it anymore. Networks have to up the ante, whether that involves having people go on dates while naked or having a bunch of women from the city try to win the heart of a lonely farmer. As it turns out, Netflix may have beat all of those concepts with its latest show, "Sexy Beasts."
You've likely seen all of the promos of people dressed up as animals having a drink with one another. Silly costumes aside, the ultimate idea behind the show is to obfuscate people's appearances so that they have to decide who to continue seeing based solely on personalities. In Episode 6, Kelechi, dressed as a rooster, goes on dates with three lovely ladies. But after getting to know each one, he decides that Martha, the reindeer, has earned his heart. 
Season 1 has just come out, but it obviously filmed a while ago. So let's check in to see whether Kelechi and Martha are still an item or if this relationship was put out to pasture.
Animal magnetism doesn't help with an ocean between you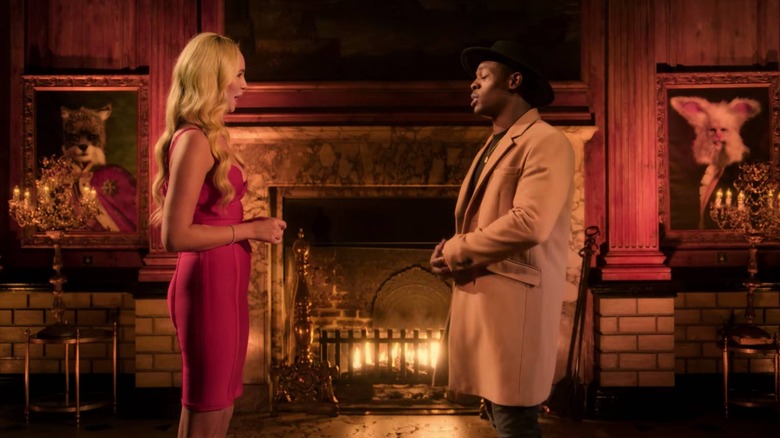 Netflix
At the end of Episode 6, Martha mentions how the two of them live on opposite sides of the world. Kelechi's in America, while Martha's on the other side of the pond in the United Kingdom. That's a sizable long-distance relationship, and based on what they've posted on social media, it looks like it hasn't exactly worked out.
The two follow each other on Instagram, and if you browse through their posts, you'll see that they like each other's pictures from time to time. But they haven't appeared in any photos together since the show came out. It seems as if they've remained friendly on social media, but any relationship has yet to blossom. A whole ocean between them may be too difficult to traverse, so it may be the end of the line for the rooster and the reindeer. 
Martha admitted she loved America on "Sexy Beasts," but the opportunity to see Kelechi over there may not have presented itself yet. Neither one has commented publicly on their relationship status. Based on recent photos, it doesn't seem like either is in a relationship with anyone else. Who knows? A reunion may be precisely what they need to rekindle the flame.