Naked And Afraid Of Love Release Date, Contestants And Locations - What We Know So Far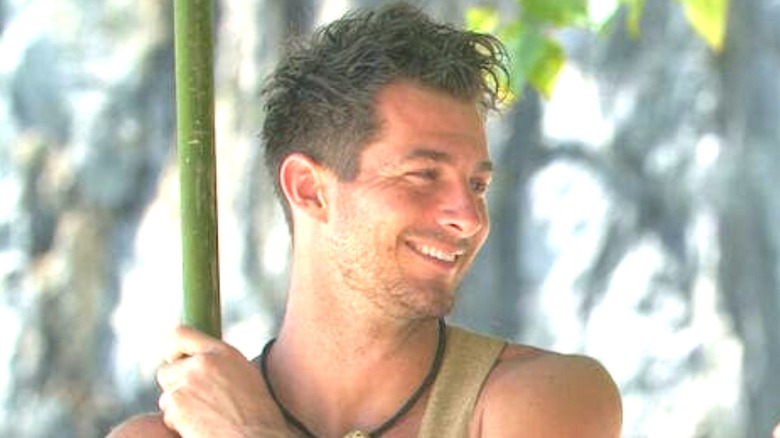 Discovery
When you think of Discovery, your first thoughts likely go toward programming centered on animals and nature. The channel and its subsequent streaming app, Discovery+, are all about bringing the world into your living room and expanding your mind to the possibilities all around you. Now, it looks like the channel will set its sights on the most dangerous creature on this planet — Man.
A report from The Wrap indicates the network is interested in getting into the reality dating show realm. Discovery has ordered three new dating series with "Mating Season," "Mountain Love," and "Naked and Afraid of Love." That last title derives its name from the hit Discovery series "Naked and Afraid," which follows two individuals dropped in the middle of nowhere with no clothes and limited supplies. The dating series will involve a similar structure to that series with a premise in the same vein as VH1's "Dating Naked." Here's everything we know about "Naked and Afraid of Love" right now.
What's the release date for Naked and Afraid of Love?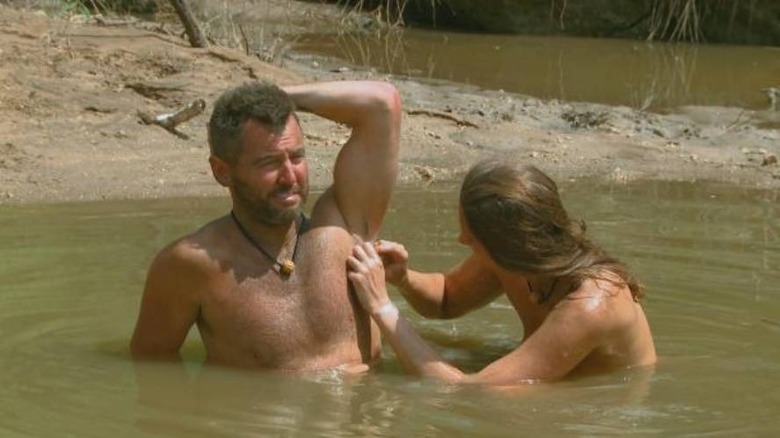 Discovery
The Wrap reported on Discovery's foray into the dating realm in May 2021. That article mentions how all of the reality series should come out by the end of the year, but Cosmopolitan has more information. That outlet indicates that "Naked and Afraid of Love" will be available on Discovery and Discovery+ starting on August 22. Expect to see a lot of pixelation on your screen when that date comes around.
Chief brand officer at Discovery, Nancy Daniels, suggests these dating shows will be the perfect addition to the company's catalog. She tells The Wrap, "We've documented people all over the world doing the most extreme things — whether it's risking their lives out at sea, street racing or traveling to space — but nothing better illustrates what it truly means to be human than our quest for love." If these three shows do well, don't be surprised if more dating shows come to Discovery in the future.
Who are the contestants for Naked and Afraid of Love?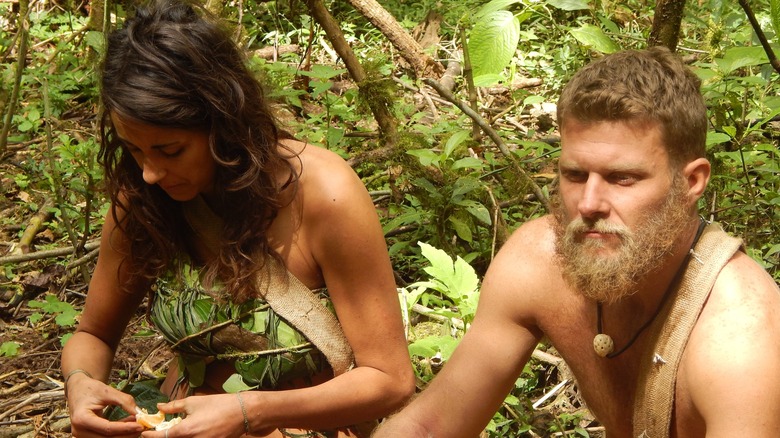 Discovery
Cosmopolitan offers an exclusive first look at "Naked and Afraid of Love." While it doesn't tell us much about the contestants, it's clear these are all people who don't mind getting down and dirty. The clip focuses on three individuals — Britt Whitmire, Bennett Murphy, and Candice Liang — who seem to be forming a little love triangle. Candice likes Bennett, but Bennett's more attracted to Britt, and the latter two even share a kiss at the end of the clip. It's a heartwarming moment that shows even when you're covered in grass and mud, attraction can still form. 
Those three are just the tip of the iceberg. Cosmopolitan goes on to provide a detailed synopsis of the dating series, which mentions, "'Naked and Afraid of Love' sets out to uncover what happens when 16 complete strangers — 8 single women and 8 single men — attempt to find true love while working together to survive the elements and each other on an unforgettable island paradise." You'll learn all about the other contestants when the show airs on August 22. 
What locations will we see on Naked and Afraid of Love?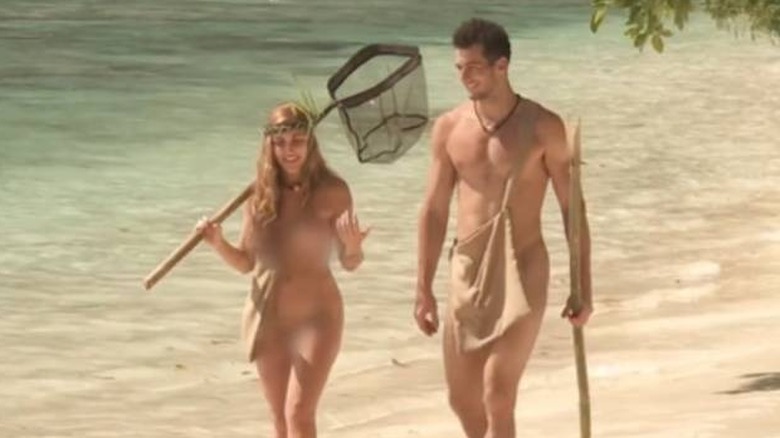 Discovery
From the clip and description we have so far, it's clear the 16 contestants have been dumped on an island where they must search for resources to stay comfortable while finding love. There hasn't been any confirmation about where precisely the crew has landed, but it looks pretty. It's a bit of an upgrade from where contestants on the regular "Naked and Afraid" end up. 
"Naked and Afraid" has been on every continent except Antarctica, with people combatting the elements everywhere from Botswana to Guyana. The description reported by The Wrap and Cosmopolitan refers to the dating show's locale as an "island paradise," so it doesn't sound like the cast will wade in swamps with alligators lurking. If Discovery decides to pursue more seasons of "Naked and Afraid of Love," it could very well become a globe-trotting adventure, taking lovers and audiences around the world to see how romance can form no matter where you are.