What Happened To Emma And Bennett After Sexy Beasts?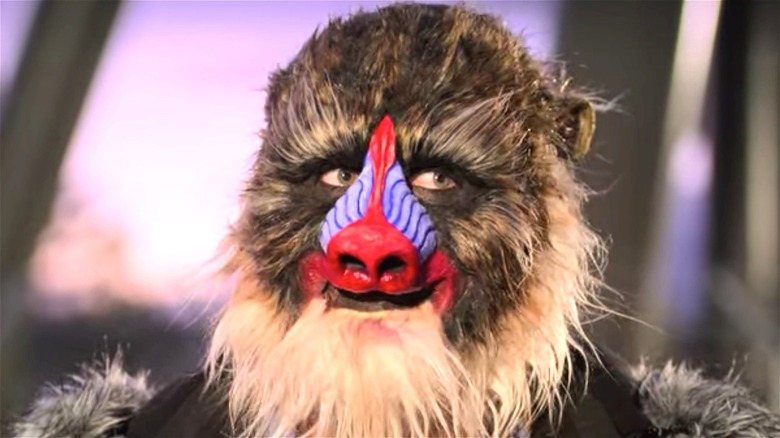 Netflix
Dating shows seem to get more and more eccentric as the years go by. Perhaps it's harder than ever to find love, or viewers just enjoy the second-hand cringe. Nevertheless, dating shows remain a popular medium of entertainment television. Netflix's nightmarish dating show "Sexy Beasts" is no exception. Even though it premiered only days ago, its odd premise and striking visuals have had fans talking about it for months.
Based on the original British show by the same name, "Sexy Beasts" features contestants who wear extensive facial prosthetics and makeup to hide their true looks in an attempt to find love based on personality. The very first episode featured Emma the Demon, a model from New York who had to choose between three suitors: Adam the Mouse, Archie the Stone Man, and Bennett the Mandrill.
Emma ultimately chose Bennett thanks to their killer chemistry. Since the show premiered, fans have been asking — what happened to Emma and Bennett after "Sexy Beasts?"
Emma and Bennett appear to be over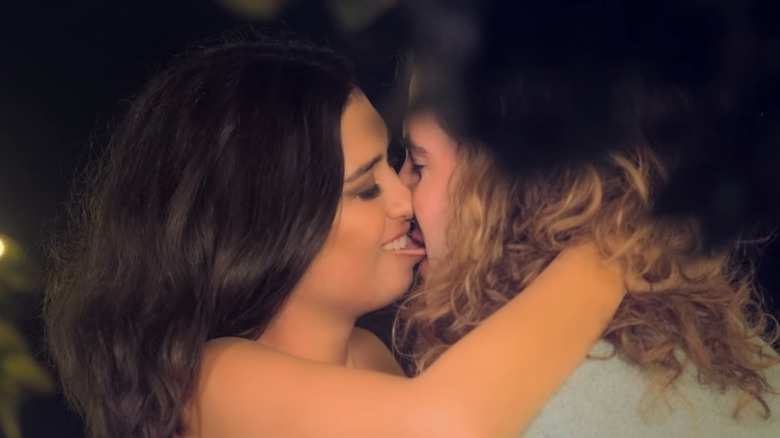 Netflix
Emma and Bennett seemed to hit it off especially well after their true faces were revealed. Both were ecstatic that on top of their emotional connection, they found each other aesthetically appealing, and they celebrated by kissing — a lot. But what has gone on between the pair since they met on "Sexy Beasts?" It doesn't look promising.
As noted by Decider, the two aren't following each other on Instagram, which could signal that things didn't turn out well for the pair. While Bennett's Instagram is private, Emma's is public, and she recently posted some photos behind the scenes from her "Sexy Beasts" episode. Interestingly, she didn't even tag Bennett on a group photo featuring them along with Archie — though Archie was tagged, and they're following each other.
In that same post, fans are begging Emma to dish on her and Bennett's relationship, but she has yet to respond. A comment by user @hannahwald13 particularly stands out because Emma liked it: "I can imagine that you probably dumped him after that horrendous lip bite that was caught on camera at the end of your episode 😭😭😭😭" Yikes.
Adding more intrigue to the equation is how Emma is following a few other bachelors from different "Sexy Beasts" episodes, including Tyler the Alien and Kelechi the Rooster. Could Emma have changed her mind and decided to pursue a completely different Sexy Beast? Only time will tell.