The American Horror Story: Coven Scene That Fans Agree Went Too Far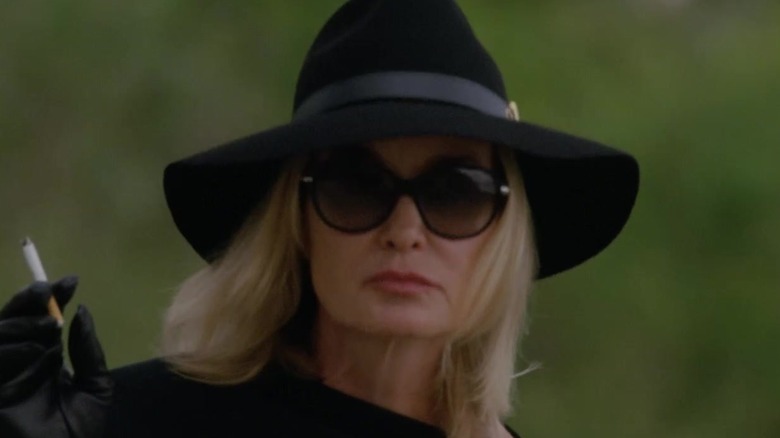 FX
"American Horror Story" is no stranger to controversy. From the beginning, the FX horror anthology has consistently pushed the envelope and made viewers uneasy. "Coven" may be one of the most beloved seasons of the show, but it was full of plenty of paused moments.
The witchy third season indulges in campiness alongside the horror, making space for everything including catty girl drama, deals with voodoo gods from the spirit world, and uncomfortable moments. Queenie's (Gabourey Sidibe) steamy moment with the Minotaur (Ameer Baraka) and the multiple sexual assaults in "Coven" were among several scenes that shocked viewers.
On the show's subreddit, u/nazia987 asked fans to share what scenes they found the scariest. One fan jokingly called the show "American Trauma Story" after scrolling through all of the frightening scenes. Unsurprisingly, one scene from "Coven" stood out among the various answers.
So, which "Coven" scene did fans agree went too far?
The Minotaur's origin story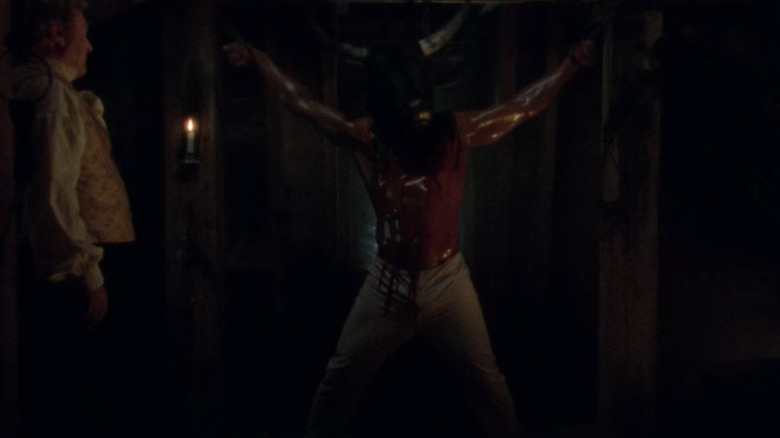 FX
In keeping with many fan criticisms of "Coven," one Redditor pointed to the opening scene of the season premiere as being "unsettling." The episode opens with real-life serial killer Madame Delphine LaLaurie (Kathy Bates) hosting a party in New Orleans, where she is punishing her calculated daughter for trying to seduce a Black houseman, who takes the brunt of the punishment.
The racist, sadistic socialite brings the man, Bastien, to the attic, where it's revealed that she keeps slaves in a makeshift torture chamber. She cruelly mocks her abused captives, calling them "my pets" as they watch in horror while Bastien's head is covered by a hollowed-out bull's head. He whimpers while she says he's to become a beast since he acted like one, citing her inspiration as the mythological Greek minotaur.
Fans agreed that the brutal, grotesque scene went too far, with u/AutomaticAttorney274 saying, "I almost didn't watch the rest of the season after that." They're probably not the only one.