Where Is The Circle Season 2 Filmed And How Much Do The Apartments Cost?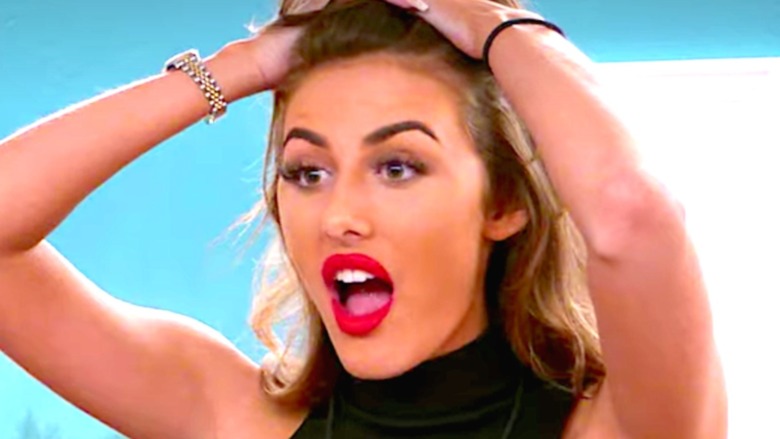 Netflix
In Netflix's competition series "The Circle," social media and the people behind their personas are at the core of the unscripted reality competition. "The Circle" was originally a British TV show that producers at Netflix spun off into three international series. Versions of "The Circle" currently exist for British, American, Brazilian, and French audiences (via Vulture). In all of its incarnations, contestants are required to move into single bedroom apartments in a shared building. Once there, they have no direct contact with one another. Rather, contestants must utilize the titular Circle, which is a multimedia device through which they share a digital profile with their fellow competitors. They then must rank other contestants in popularity based on their personas. The highest-rated cast members, as chosen by their peers, become Circle Influencers, and are tasked with choosing who stays and who goes. The most popular member of the final group wins $100,000.
A second season of the U.S. version of "The Circle" premiered on April 14. Given how the apartment building is central to the series' set-up, viewers might be wondering where the season was filmed and how much an apartment in the Circle building costs. Fortunately some discerning viewers were able to identify the very building in which the entirety of "The Circle" Season 2 takes place shortly after the season's premiere.
The Circle season 2 wasn't filmed where you think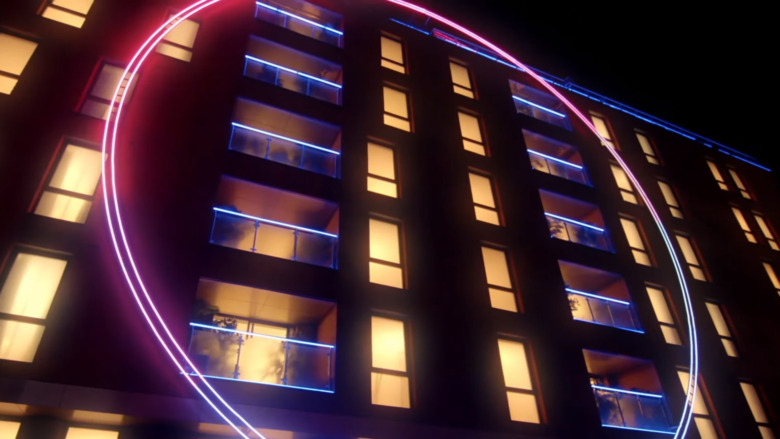 Netflix
Some viewers may recognize the series of establishing shots that open each episode of "The Circle" as iconic views of Milwaukee (via Milwaukee Magazine). This would seem to suggest that Chloe Veitch and the rest of "The Circle" cast are living in a Milwaukee apartment building. Such is not the case, however. A writer for Decider identified the exact apartment building in which "The Circle" is filmed, and it's not even in the United States. Rather, the apartments featured in "The Circle" are located within a building in Salford, which is a borough of Manchester county in England. In fact, excluding the first season of the original British "Circle," every version of "The Circle" has been filmed in that same building. The location is even listed as "The Circle" on Google Maps.
An apartment within the building was once up for sale for £137,500 (via Right Move), which is equivalent to about $190,380. Renting a unit, according to Zoopla, costs £900, equivalent to about $1,245. That puts the value of a "Circle" apartment, then, at well under the average price to rent an apartment in London (via Simply Business) and even slightly under the average price for a unit in its Manchester filming location (via Rent Cafe).