What The Dolphin From Netflix's Sexy Beasts Looks Like In Real Life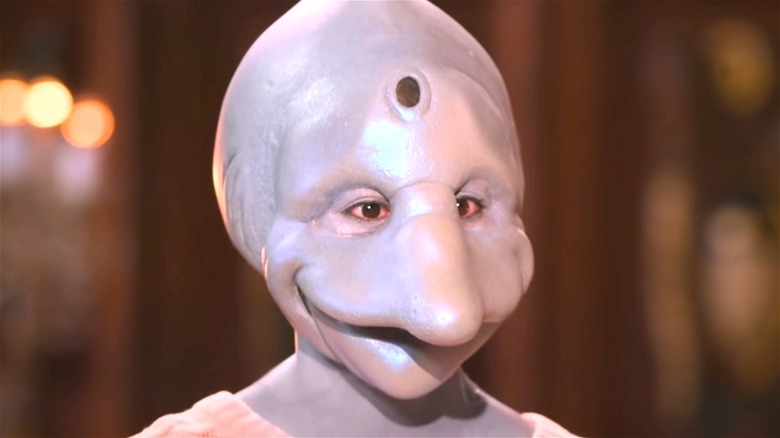 Netflix
Contains spoilers for "Sexy Beasts," Season 1, Episode 5.
Netflix's newest reality show "Sexy Beasts" is finally available to watch, and it's definitely a wild ride. Though "Sexy Beasts" is new to Netflix, the wacky dating show originated as a British series by the same name. The eccentric dating show features contestants on the search for love, with each episode focusing on one bachelor or bachelorette who chooses between three potential love matches. The big twist? The singles stay donned in elaborate makeup and prosthetics until the final match is chosen, forcing the contestants to use personality over surface-level looks to build chemistry.
While one of the drawbacks of the series is the lack of variety of different body types and physical features, "Sexy Beasts" is nonetheless a fun watch if you enjoy dating shows. One of the biggest attractions of "Sexy Beasts" is the anticipation of seeing what the contestants look like under their masks. In the first season's fifth episode, the central bachelorette is a dolphin-masked young woman named Nina — and her reveal was definitely one for the books.
Nina the Dolphin is a brunette beauty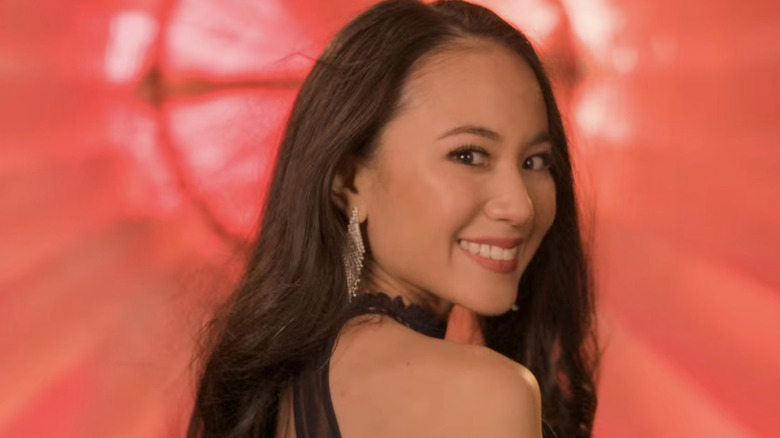 Netflix
In Episode 5 of "Sexy Beasts," we're introduced to Nina the Dolphin, an administrative assistant from San Diego. Nina's creepy dolphin mask features a sleek nose, dorsal fin, and even a blowhole, front and center. Thankfully her bubbly personality shines through her facial prosthetics, and she makes her mission clear from the start: to find her epic match with an adventurous cowboy. Her potential paramours are Mick, the spiritual Rhino; Dominic the confident Mantis, and Dustin, the country Scarecrow.
Though Nina does make a successful match by the end of her episode, all three competitors get a chance to see her without her mask and are shocked by her beauty, since her makeup proved to be quite deceptive. The runner-up confessed that when he finally saw Nina without her disguise, he instantly thought "ugh, damn — she's a very good looking girl." The winner himself was also stunned by her outer beauty, which definitely proved to match her inner beauty.
You can watch the entire first season of "Sexy Beasts" on Netflix.