Loki's Finale Surprisingly Set A Disney Record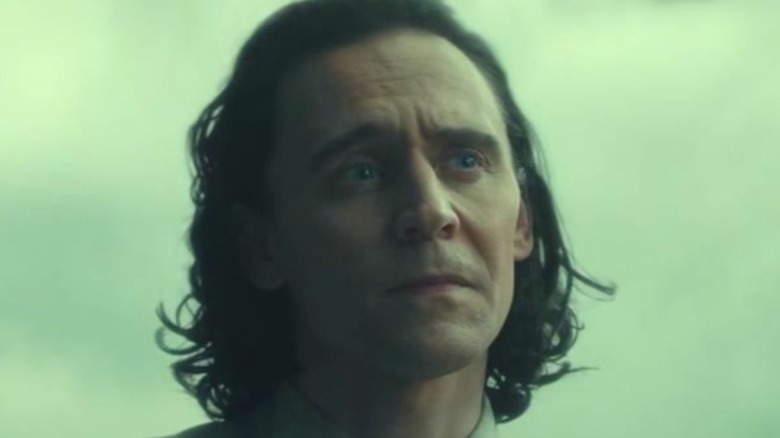 Marvel Studios/Disney+
The push to diversify the MCU's content during Phase 4 through innovative TV shows appears to be paying off for both the franchise and Disney+. Just days after the announcement that "WandaVision" and "The Falcon and the Winter Soldier" had helped Disney make serious waves at the Emmy nominations, the "Loki" finale set a surprising new Disney+ viewership record.
"Loki" has been a strong performer for Disney+ ever since it debuted on June 9, promptly broking a massive Disney+ record for first-day viewership when 890,000 households tuned in for its Wednesday premiere. This surpassed the already impressive figures set by "WandaVision," whose first episode had 655,000 viewers in a single day, and "The Falcon and the Winter Soldier," which landed an even better 759,000, per Deadline.
However, the finale of the widely acclaimed saga of Loki and the Time Variance Authority apparently aspired to both glorious purpose and reaching new viewership levels for Disney+. Here is the surprising record that "Loki" just set for the streaming service.
Loki's five-day viewership for Episode 6 is a record finale audience for Disney+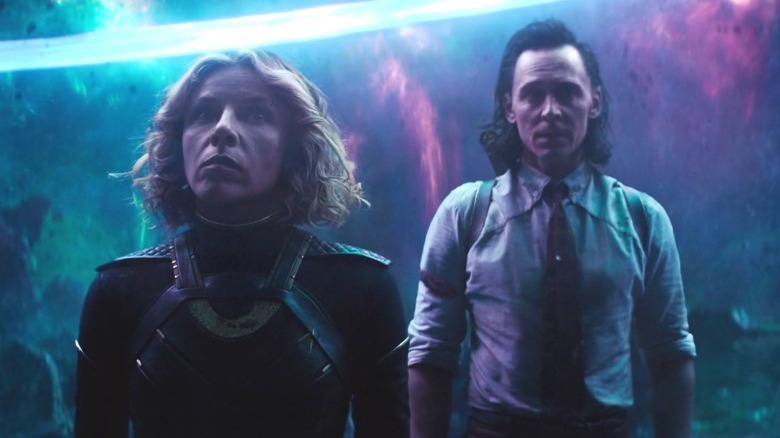 Marvel Studios/Disney+
As reported by Deadline, Samba TV released their audience tracking statistics for the season finale of "Loki," "For All Time, Always," and the show came out a big winner for Disney+ and the MCU alike. When all was said and done, 1.9 million households in the United States watched Episode 6 of "Loki" from July 14-18, setting a five-day record that put it well past "WandaVision" or "The Falcon and the Winter Soldier."
"The Falcon and the Winter Soldier" scored 1.7 million households over five days when its finale aired, while "WandaVision" locked in a still-impressive 1.5 million. The higher viewership rates that "Loki" had in the United States were reflected in the international markets that Samba TV measured, including the U.K., Germany, and Australia.
If anything, the success of the final episode of the first season of "Loki" indicates that MCU content on Disney+ is only trending upward as each show proves the enthusiasm of its audience and potentially even attracts more viewers to the streaming service. With three more Marvel Phase 4 shows planned to arrive in 2021 alone — "What if...?," "Ms. Marvel," and "Hawkeye" — fans have plenty more in the pipeline to look forward to.