Disney Made Serious Waves At The Emmy Nominations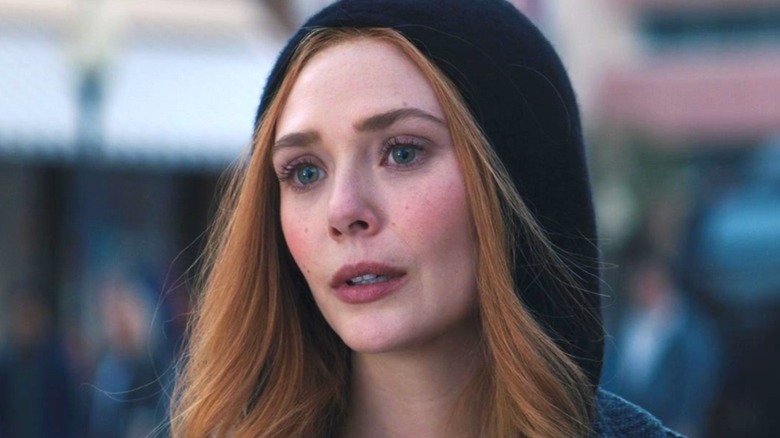 Marvel Studios/Disney+
The 73rd Emmy nominations are here, with Disney and its flagship streaming service, Disney+, dominating the announcements.
As totaled by Entertainment Weekly, Disney+ shows received 71 nominations across a variety of categories. Two shows make up most of those nominations, with "The Mandalorian" receiving 24 nominations and "WandaVision" nabbing another 23. Other Disney+ shows that received recognition included "Hamilton," which saw multiple nominations for Best Actors and Actresses categories, the MCU limited series "The Falcon and the Winter Soldier," and the documentary "Secrets of the Whales."
The Emmy recognition for "WandaVision," the MCU's first attempt at a limited series TV project, represents another major success for the expansive franchise now in its fourth phase. "WandaVision" received a nomination for Outstanding Limited Series, and three of its most prominent actors and actresses, Elizabeth Olsen, Paul Bettany, and Kathryn Hahn, were nominated for awards, as well. Deadline noted that the 23 nominations received by "WandaVision" and five for "The Falcon and the Winter Soldier" brought the MCU's total to 28 nominations.
The 73rd Emmys are shaping up to be a big night for plenty of Disney properties. Take a look at some of the studio's other big successes from the announcement.
Disney leads the combined nominations tally for the 2021 Emmys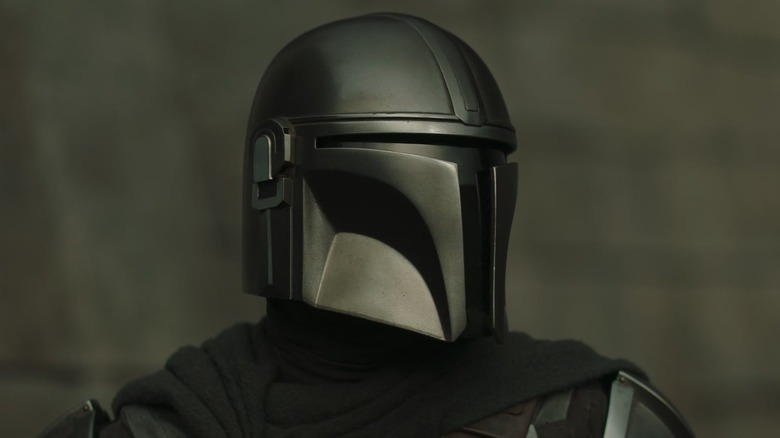 Disney+/Lucasfilm
While Disney+ programs received plenty of recognition in the 73rd Emmy nominations, The Hollywood Reporter observes that this wasn't even the media giant's biggest success from the announcement. Thanks to a new tallying system used by the Emmys, which groups nominations by their overall corporate ownership, Disney received the most nods of any organization, with a total of 146 nominations.
The awards show provided a nomination per platform guide that shows that the only companies that came close to Disney were Warner Media and Netflix. Warner Media, which encompasses both HBO Max and standard HBO programs, earned 138 nominations, while Netflix scored 129. Of those 129 nominations, 24 went to "The Crown," which tied Disney+'s "The Mandalorian" for the most nominations for a single show.
However, since Disney+ landed 71 nominations it bought in nearly half of the media conglomerate's overall haul. The other 75 nominations were split between Disney-owned entities such as ABC, which had hits such as "Black-ish," Hulu, whose "The Handmaid's Tale" received 21 nominations, and FX Networks, which had nine nominations for "Pose."
All in all, things are looking strong for the ambitious push Disney+ has made into the streaming world, and all of these nominations could set the service up for some big wins when the 73rd Emmys are handed out on September 19.