Marvel Fans Can Breathe Easy After Feige's Phase 4 Update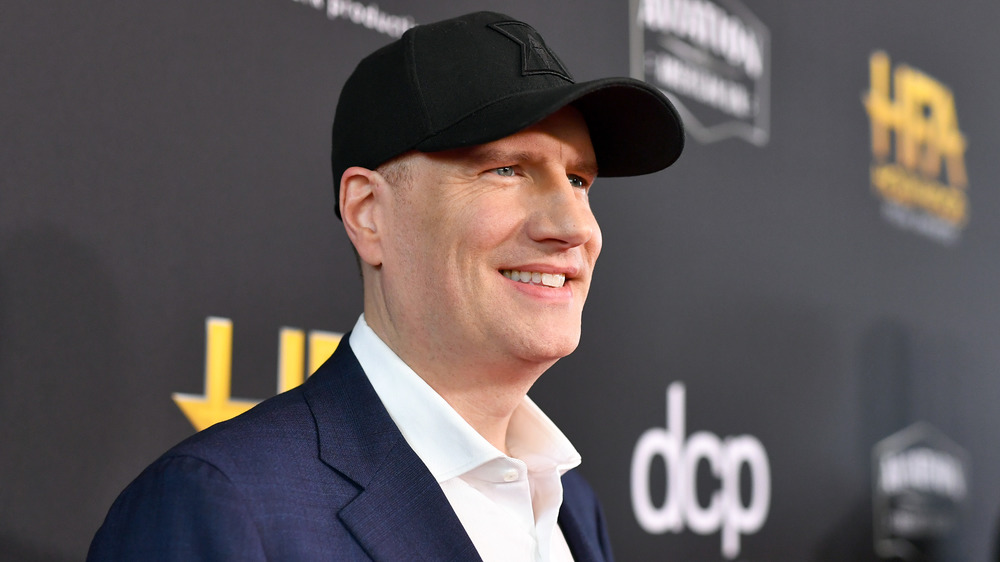 Emma Mcintyre/Getty Images
It seems like it was a lifetime ago that we saw the characters of the Marvel Cinematic Universe saving the world from the purple menace Thanos, then mourning their fallen friends and one of them having their vigilante alter ego revealed to the public in the aftermath, but the superheroes are finally returning this year — with some new faces to boot. It's now been over a year and a half since Spider-Man: Far From Home ended Phase 3, making this the longest break in the MCU since before Iron Man 2 was released. As the coronavirus pandemic upended countless plans for just about everybody, so too did it interrupt the much-anticipated Phase 4, causing Marvel to change the release dates for all of its upcoming projects. But have no fear: President of Marvel Studios Kevin Feige said the story is continuing just fine.
The MCU is known for being carefully planned out many years in advance, as the films and TV series form an interconnected story divided up into different "phases." Since the characters span multiple films that tie into one another, it can be hard to understand one film without having seen several before it. So when the pandemic forced 2020's entire roster of MCU content to be delayed — even shuffling the release order of the films and TV series, as mentioned — it left fans wondering how the narrative would be affected. Thankfully, Feige recently told The New York Times that the universe-spanning tale has hardly been affected by all this change.
Delays would have been a problem a year or two earlier, but Phase 4 is fine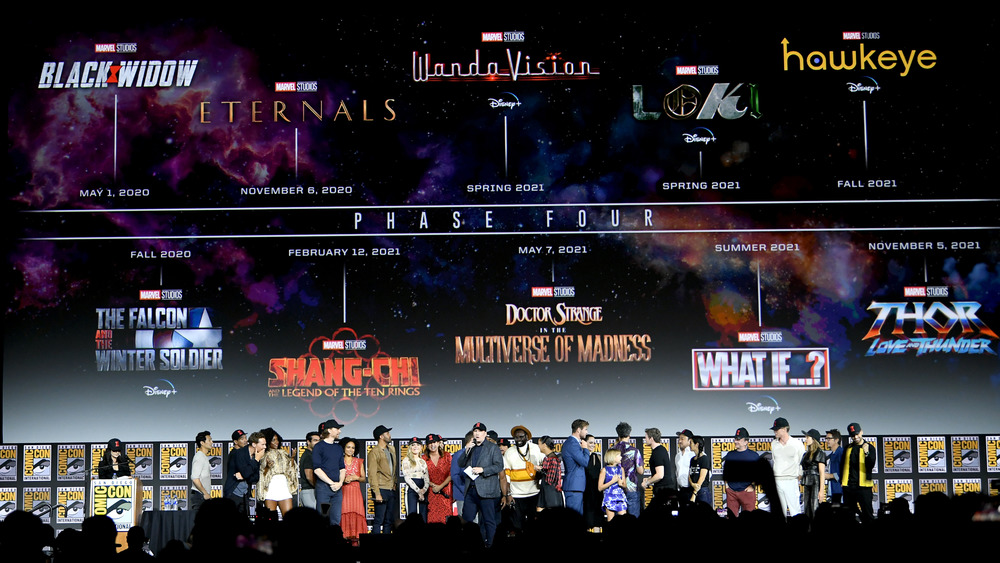 Kevin Winter/Getty Images
Black Widow was supposed to kick off the MCU's Phase 4 last year, as it was originally slated to hit theaters on May 1, 2020. With the film now delayed to May 7, 2021, the unique Disney+ series WandaVision will open Phase 4 on January 15. WandaVision is being released before four different MCU projects it was intended to follow: the films Black Widow, Eternals, and Shang-Chi and the Legend of the Ten Rings, as well as what was meant to be the first Marvel-Disney+ series, The Falcon and the Winter Soldier.
The roster changes don't stop there. While Black Widow will still be Phase 4's first feature film, Eternals and Shang-Chi have swapped places in order of release; Eternals will debut on November 5, 2021 (just over a year after its intended November 6, 2020 launch), while Shang-Chi will now arrive before that film on July 9, 2021 (it was first set for February 21, 2021). However, Feige said these projects in particular served the switch-up well. And overall, per The New York Times, Feige has noted that the Phase 4 story has "hardly" been impacted by release date changes. If the events of 2020 had happened in 2018 or 2019 instead, the MCU might have collapsed. 
"If the run we had in 2018 and 2019 had gotten disrupted this way, in the buildup to Endgame, it would have been a bigger headache. Phases One through Three collectively told the story of the Infinity Saga, climaxing in Avengers: Infinity War and Endgame," Feige told The New York Times. "Phase Four, however, will begin a new story with many new characters, so it makes sense that at this point in Phase Four, some of the stories can be told in an alternate order.
It appears that the biggest effect the delays will have on the MCU are just that: delayed release dates for just about every MCU project. 2020 may have sorely lacked superhero content, but this year promises to be full of it.