How Patrick Wilson Is Getting Ripped For Aquaman And The Lost Kingdom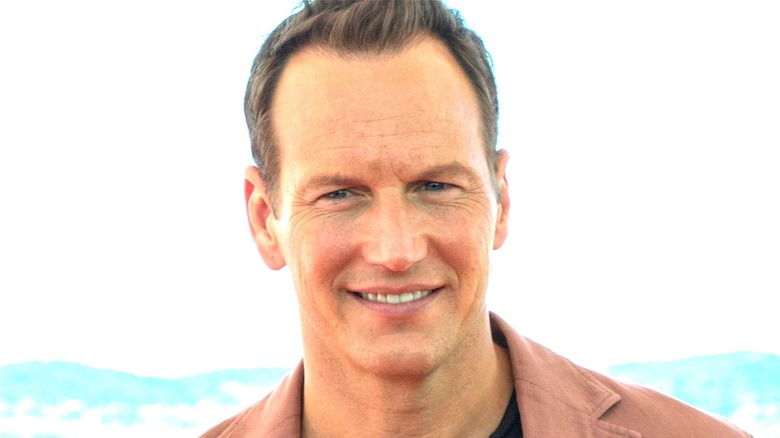 Shutterstock
Right after starring in the third movie from "The Conjuring" horror franchise, "The Conjuring: The Devil Made Me Do It," Patrick Wilson is reprising his role from the first "Aquaman" film in the sequel, "Aquaman and the Lost Kingdom," which is currently in production. Wilson plays King Orm, also known as Ocean Master, the half-brother of Jason Momoa's Arthur Curry, and rival for the throne of Atlantis. Blaming his brother for the supposed death of their mother, Orm grows cold, determined to rule the seven undersea kingdoms and attack the world on land. At the end of 2018's "Aquaman," Orm is defeated by Arthur and surrenders to him, with Arthur offering to talk when he is ready. 
In a 2019 interview before Wilson was confirmed to be returning for the sequel, Wilson stated that he doesn't believe Orm will be the main villain in any other "Aquaman" movies, but that Arthur's half-brother will continue to play a very important role in his journey (via Inverse). Currently filming, there are still few details out about the plot of the new film, but Wilson is clearly training hard to portray a built Orm, ready for any major action scenes. In a new post on his personal Instagram, Wilson shared a clip of his workout process, revealing how exactly he builds up such intense muscles.
Wilson deadlifts 420 pounds to prepare for King Orm's return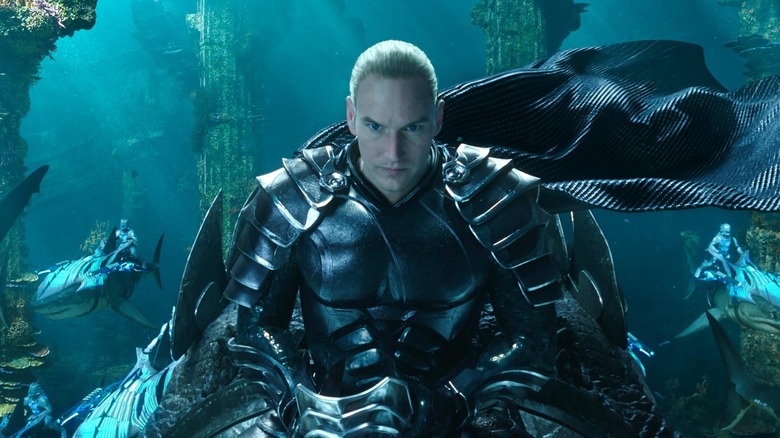 Warner Bros.
Thanks to Wilson, "Aquaman" fans get a behind-the-scenes look at the extreme effort that goes into training for big-budget superhero films. In a short video, Wilson is in a gym doing deadlifts. The barbell is loaded down with quite a bit of weight, which Wilson reveals in the caption to be 420 pounds total. The actor completes five reps before the video clip ends. 
In the post's caption, Wilson thanks his trainer Ayo Falae, also tagging Yelawolf, who presumably sings the music in the background, and director James Wan, of course. Wilson has been working with Falae for the last three months or so, and they worked together to train for the first "Aquaman" film as well. Falae and Wilson appear to also be friends outside of work, with Wilson joining his trainer a few years ago in the Empire State Building Run-Up, an annual event in which a crowd of runners race up the building's 86 flights of stairs, 1,576 steps in total. Falae posted a commemorative photo of the event on his Instagram, while other posts show Falae's clear support of the first "Aquaman" film's release. 
Although Orm is a morally questionable character, many DC fans are excited to see more of him in "Aquaman and the Lost Kingdom." The upcoming movie currently has a release date of December 16, 2022, with other returning cast members including Yahya Abdul-Mateen II as David Kane, also known as Black Manta, Amber Heard as Mera, and Temuera Morrison as Arthur's father, Tom Curry. So far, the only other casting announced is "Game of Thrones" actor Pilou Asbæk, whose role in the upcoming film is still a mystery.