The Most Underrated Longmire Characters, According To Fans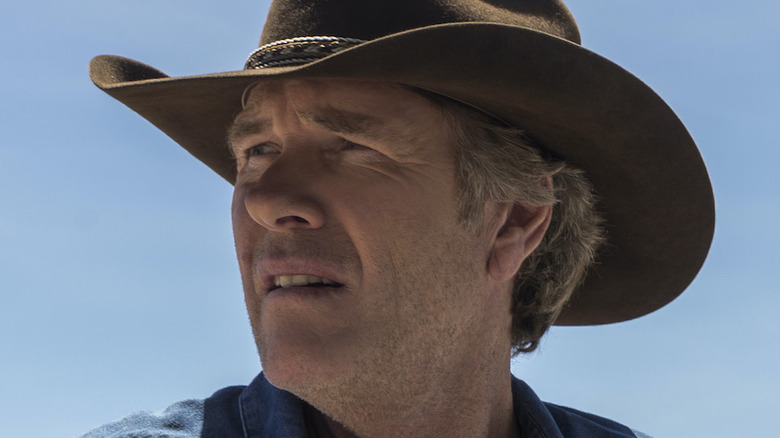 Netflix
Contains spoilers for "Longmire"
It's been nearly four years since modern Western series "Longmire" came to an end, but viewers still can't get enough of the show, which debuted in 2012 on A&E and ran for six seasons, the final three of which streamed exclusively on Netflix. The Western, which is based on a series of best-selling books by author Craig Johnson, starred Australian actor Robert Taylor as Walt Longmire, the old school sheriff of the fictional Absaroka County in Wyoming, and depicted the adventures of Walt and his tiny staff, including deputy Vic Moretti (Katee Sackhoff), as they clashed with various nefarious individuals and policed Walt's jurisdiction. To balance out the show's crime-centric narrative, the writers also incorporated family and personal drama along the way, building out a recurring cast of characters who added depth to the story and made Absaroka County feel like a real place. 
Fans of the show are still actively debating the merits of Walt and the rest of the characters on Reddit. While they all have their favorites — and least favorite "Longmire" characters — it seems there are two recurring characters who didn't always get the fanfare they deserved but who nevertheless stood out from the rest.
Longmire fans really love Ruby and Travis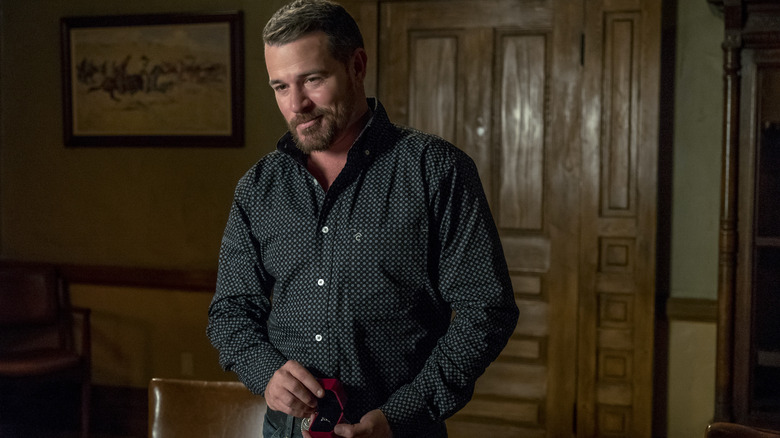 Ursula Coyote / Netflix
A Reddit user by the name of server_busy asked the "Longmire" community which character they felt was the most under-appreciated of the show's cast, sharing their thoughts that Ruby (Louanne Stephens), the dispatcher and office manager of the sheriff's department, was the series' most underrated character. "She's entirely credible as the matron of the department," they wrote, pointing out she was also "the only character that can put Walt in his place without a scratch."
Users theTVifollow and meaganannmorrison both agreed, with the latter stating that she loved Ruby even though she was only on the show's second season. However, user KneeSockMonster argued that the most underrated character was actually Travis (Derek Phillips), who was a childhood friend of Branch (Bailey Chase). "He was definitely a goofball with a long history of mistakes, but he was a good friend to Branch, [had a] huge heart, [and] started trying to turn his life around," they wrote. But that was not where the list of Travis' good qualities ended, as they also pointed out that Travis was also supportive of Vic and "was ready to step up for her and the baby when she was pregnant."