Why Some Longmire Fans Actually Hate Walt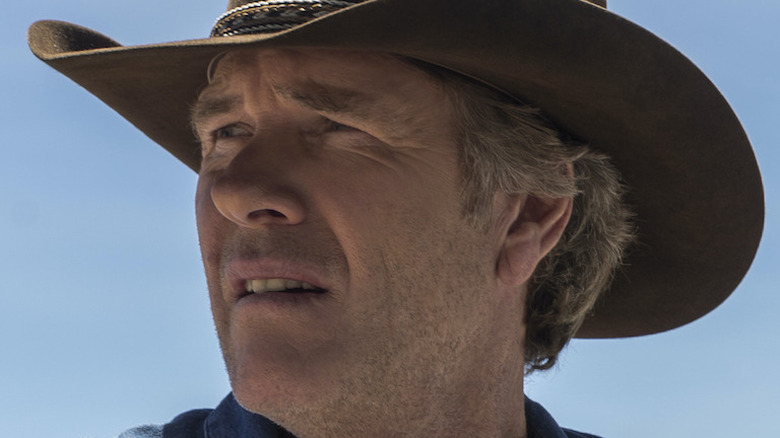 John Golden Britt/Netflix
Westerns were popular on the big and small screens for many years, but there are not very many recent TV shows that fall into the category. So whenever a new show in the genre pops up, fans often flock to it. "Longmire," an adaptation of a series of novels by Craig Johnson, quickly became a fan favorite as a result, becoming exceptionally popular for A&E when it debuted in 2012. 
Set in Wyoming, the show, which ran for six seasons until 2017 — the final three aired on Netflix — stars Australian actor Robert Taylor as Walt Longmire, an old-school sheriff whose jurisdiction is the fictional Absaroka County. The picturesque series follows Walt and the small staff of the sheriff's department as they investigate various crimes throughout the region. But while the show became popular, not everyone loved Walt. His stubborn personality started to grate on some "Longmire" fans after a while.
Longmire fans say Walt's obsession with Nighthorse made him unbearable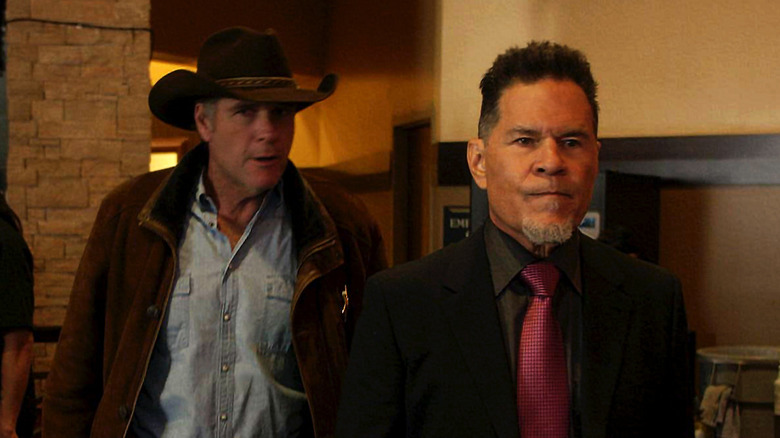 Netflix
Although Walt Longmire is the protagonist of the show, he isn't universally beloved. Reddit user TheDrunkLibertarian cited Walt's growing obsession with Nighthorse (A Martinez) — the series' main antagonist who owns several businesses in the area — as what initially turned him against the show's titular sheriff. "My hatred has been brewing I guess since halfway through season 3 mostly because of his absolutely ridiculous obsession with Nighthorse, but now I'm on season 5 episode 8 and this episode in particular brings it to a new level," they wrote. "I get Nighthorse has a habit of wrong place wrong time but for f–ks sake dude, cut the guy some slack." Another user, Bergy4Selke37, admitted that the character could be grating at times, but said that it was probably purposeful. "[It's] largely by design, in my opinion, as you are supposed to question if Walt is actually right or not about Nighthorse," they wrote.
Meanwhile, ZacPensol did a deep dive on Walt, explaining that he is the last of his kind, which contributes to viewers' inability to connect with him and his beliefs. "Walt represents a dying, or even perhaps dead, notion of frontier justice that — while perhaps admirable in a historical sense — feels very outdated or flat-out wrong today," they wrote. "So what we have with Walt is an old-fashioned Western-style cowboy but framed in the context of a modern society where the West isn't lawless. He's an anachronism, and were the subject matter not handled so seriously I would even suggest the show was meant to be a sort of critique on that type of cowboy sheriff trope." "Still, the end result is a main character who is complicated and interesting," they continued. "Someone not altogether agreeable or likable in some of his actions, a guy who means well and cares, but may be the dwindling leaf on a branch of justice that has been dying for a long time and desperately needs to be trimmed."
There's something to be said for being the last of a dying breed, but there's also something to be said about due process.