The Real Reason Longmire Season 7 Was Cancelled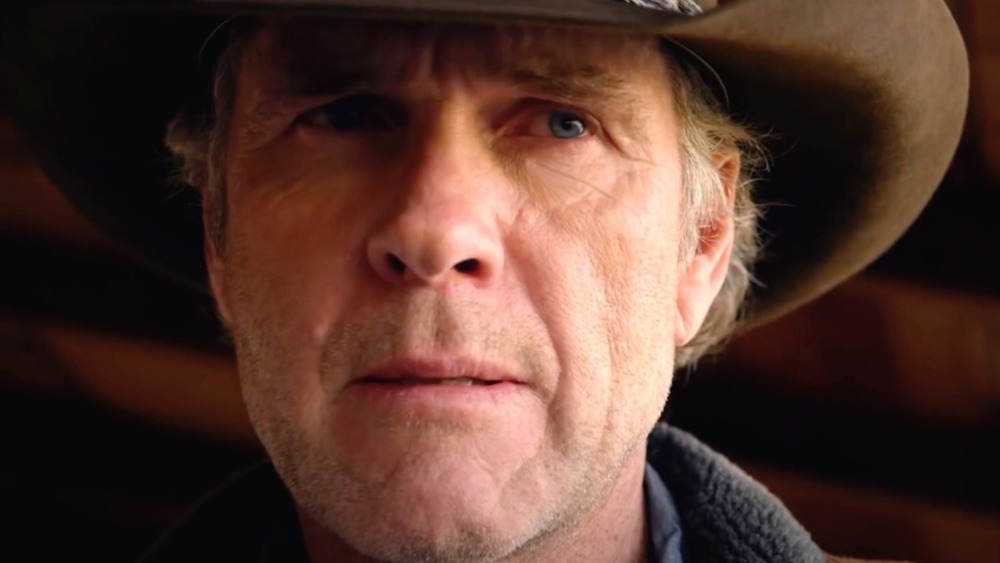 Netflix
It always hurts when your favorite show is cancelled. But there's nothing quite like having your favorite show canceled twice. That's what happened to the fans of Longmire, a modern Western based on a series of best-selling books by Craig Johnson.
Starring Australian actor Robert Taylor as Walt Longmire, the dedicated, old school sheriff of the fictional Absaroka County in Wyoming, the show follows the adventures of Walt and his small staff, including deputy Vic Moretti (Katee Sackhoff), as they investigate the many various crimes throughout Walt's jurisdiction, mixing in plenty of family and personal drama to build out the narrative along the way.
The series, which ran for six seasons, debuted on A&E in 2012 but was cancelled after just three seasons. It was eventually saved by Netflix, becoming one of the lucky few to cheat death. But every good thing must eventually come to an end, and after three additional seasons on Netflix, Longmire came to a close in 2017 after six seasons. But why was the show canceled for good? Well, let's look at Longmire's history on A&E to start.
Longmire was very popular, so its first cancellation was shocking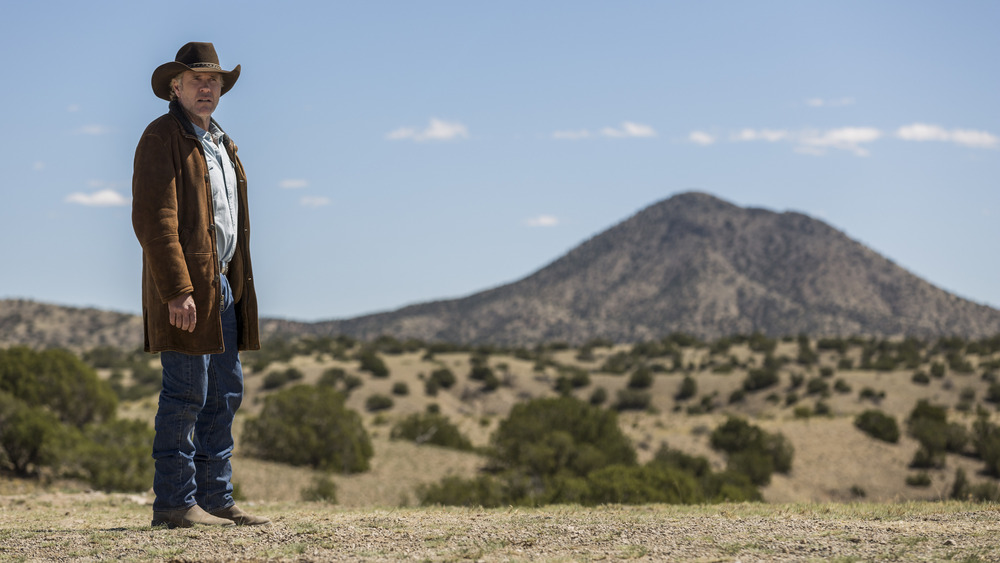 John Golden Britt/Netflix
One of the main reasons a show is cancelled is because no one is watching it. That wasn't true for Longmire. The show's second season averaged nearly six million viewers per episode on A&E, making it the network's most-watched original series in history and somewhat of an outlier in terms of original scripted cable programming. However, at the time of its cancellation, ratings had dropped. The season 3 finale, for instance, averaged just 3.7 million viewers and a 0.6 in the coveted demographic of adults aged 18-49 (via The Hollywood Reporter).
While the latter number is a bit lackluster, the former is more than respectable. To compare, Mad Men's average viewership never topped 3 million, while Breaking Bad's first four seasons averaged less than 2 million apiece. It wasn't until the latter series arrived on Netflix that new seasons airing on AMC started seeing an increase in viewership. So even if Longmire's ratings had dropped over time, it was still relatively surprising when A&E canceled the show. Deadline reports that possible explanations for the network dropping the ax after three seasons were that the show's audience skewed older — advertisers prefer younger viewers  —and the fact it was produced by an outside studio, meaning it wasn't as lucrative for the network.
So while the cancellation was definitely shocking, one might be able to see how A&E came to the decision. The same can't be said about Netflix because it doesn't rely on advertiser money. It's also impossible to know what the show's ratings were like because Netflix doesn't release that data. (While there are outside companies that report these numbers, it's hard to know for sure how accurate they are.) So we may never know if more or fewer people found Longmire as a result of its new home. There is reason to believe the former is true, though, as the Netflix bump is a real phenomenon, having increased awareness and viewership for shows like Breaking Bad and Riverdale over the years.
So, why did Netflix cancel Longmire?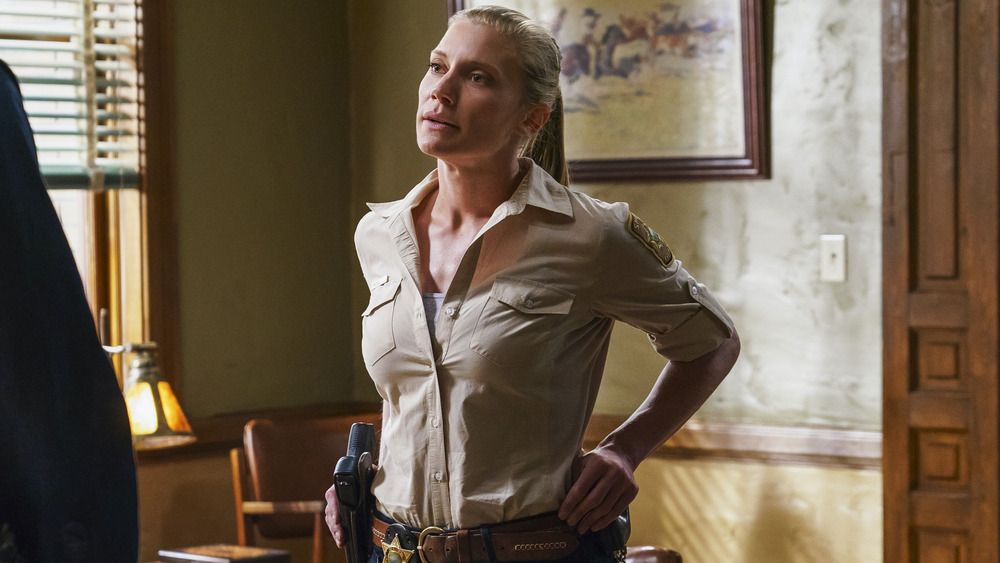 Ursula Coyote/Netflix
When Netflix renewed Longmire for a sixth season, it was announced at the same time that it would be the show's last. Without the service's ratings or viewership data, though, attempting to explain why the streaming service canceled Longmire after six seasons becomes more difficult. We have a few educated guesses that don't revolve around ratings though.
First, it's possible Longmire had simply run its course. By the end of the show's sixth season, it had already covered much of the source material from Johnson's best-selling series of novels that inspired the show. So rather than attempting to move beyond the original story, it's possible the writers came to a decision to call it a day.
Another possible reason for the cancellation are actors' contracts. Many contracts these days are for six seasons, and while there's no real evidence to suggest this was the culprit — after all, plenty of shows have run longer than six seasons as actors have signed new contracts over the years — it's still possible that Taylor and/or other actors had no desire to sign new contracts to keep the show alive. Shows also get more expensive the longer they go on, largely because of these contracts, so that could have played a role in the cancellation as well.
In the end, we may never know for sure why Netflix pulled the plug. All we know for sure is that Netflix gave Longmire three more seasons than it otherwise would have had, and it's hard to be upset about that.