The Antagonists - What We Know So Far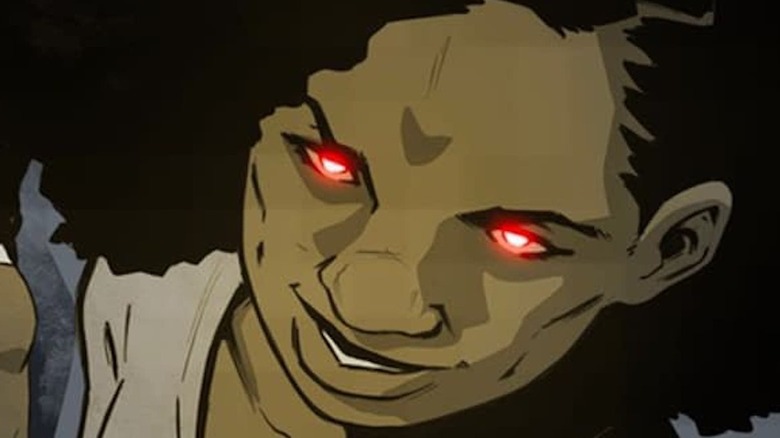 Godhood Comics
There is no shortage of quality television about superheroes these days. Whether you lean more toward Marvel Disney+ shows like "The Falcon and the Winter Soldier," or you have a taste for something darker like "The Boys," or you choose to get your superhero TV fix with classic characters like those on The CW's "Superman and Lois," you have plenty of intriguing shows about superpowered beings to choose. In mid-July, we learned there will be another exciting superhero-focused show called "The Antagonists," although it's technically more of a supervillain-focused show, thanks to the big clue in the title.
News of "The Antagonists" was announced by Deadline. The show will be adapted from the comics of the same name created by Tyler F. Martin and published by Godhood Comics, an "Atlanta-based independent comic publishing company" (via Twitter). Los Angeles-based Braham Entertainment has acquired the rights to "The Antagonists." Braham Entertainment head Noel Braham shared a statement to Deadline on the company's exciting acquisition, saying, "We are extremely excited about this new partnership and for the development of this dynamic franchise. Being that Tyler and I hail from the same hometown [Atlanta], this is definitely a full circle moment. 'The Antagonists' provides a fresh and innovative perspective into topical issues and characters that aren't typically represented in mainstream Hollywood, and we look forward to working with Godhood Comics to bring it to television screens worldwide."
Here's what else we know so far about "The Antagonists" TV adaptation, including the release date, cast, and plot.
What is the release date of The Antagonists?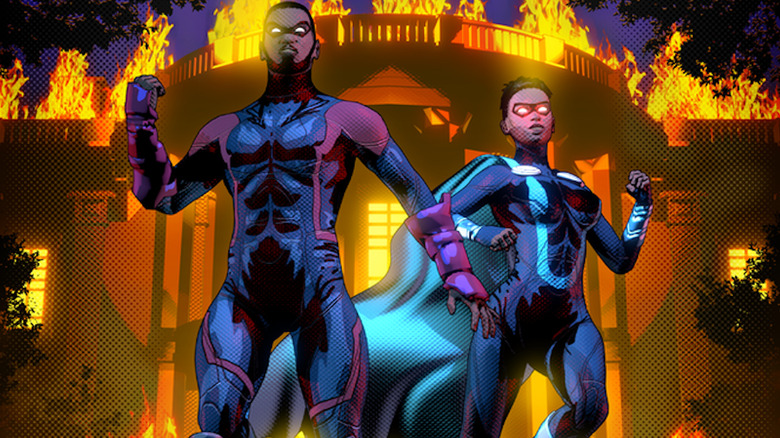 Godhood Comics
No release date has been set for "The Antagonists." In fact, it's going to be a long journey to the television screen for this comic book adaptation. A company acquiring the rights to a property is the first small step toward bringing it to the screen. From here, Braham Entertainment will have to spend time getting a team together to write, direct, act, produce, and film the pilot (or even the entire series). There's also the matter of Braham Entertainment finding a streamer, network, or cable channel interested in giving this project a green light to air on their platform. 
With so much ground left to be covered regarding production on "The Antagonists" and bringing it to life, it's probably safest to guess this show will be released some time in 2023 or perhaps even 2024. However, this guess could change depending on how quickly production on the project moves.
Who is in the cast of The Antagonists?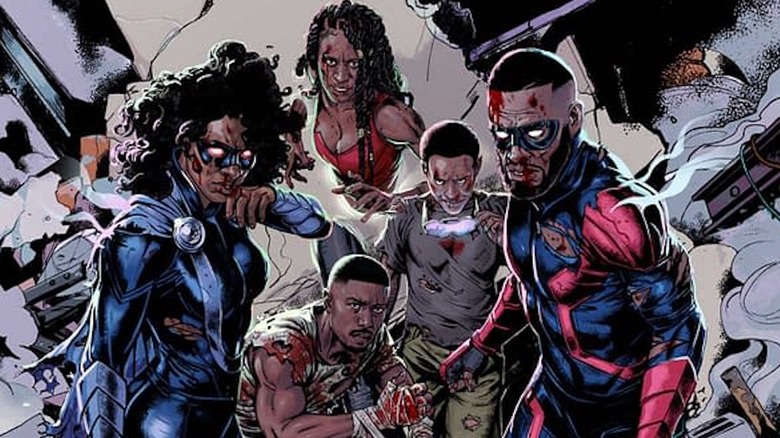 Godhood Comics
So far, no actors are attached to "The Antagonists." However, turning a comic series into a television show should provide unique casting opportunities. Since "The Antagonists" is a comic title from an independent publisher, the scope of the project may remain limited to B-list, C-list, or unknown actors. This could change if Braham Entertainment is able to get "The Anatagonists" onto a major streaming platform, network, or cable channel. If they manage this, the show's casting options will open up considerably as the power of said streamer, network, or cabler will attract bigger names to the casting table. 
But, what's more important is that, because "The Antagonists" centers on a Black family with superpowers, there is a chance to give up-and-coming Black actors a chance to tackle an exciting new role. "The Antagonists" could serve as the introduction point for Black actors we should know about and support. In that way, keeping tabs on "The Antagonists" in the early stages of production will pay off big time.
What is the plot of The Antagonists?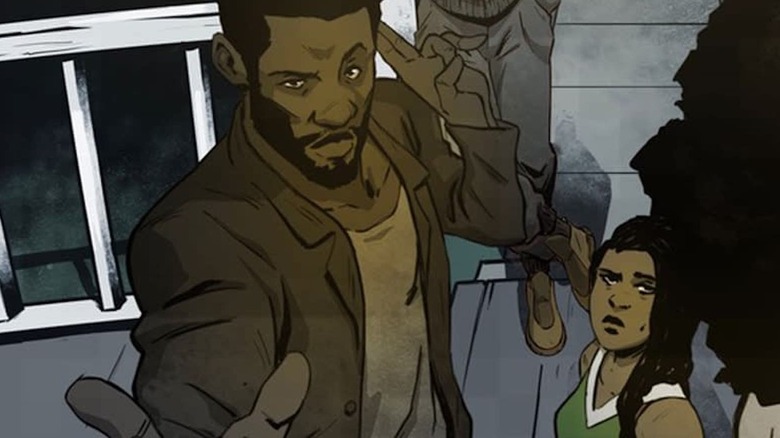 Godhood Comics
As reported by Deadline, "The Antagonists" will adopt its story from the Godhood Comics series of the same name. The story focuses on Destructus and Ultima, two Black supervillains who are married. Oh, and they've also successfully taken over the world, which means they've retired from supervillainy and are enjoying the fruits of the labor. But, as Destructus and Ultima learn, retirement isn't easy when being a supervillain is integral to your nature. The couple is wanted by governments across the globe and they must balance keeping their old life at bay with raising a family. Turns out, their children have superpowers, too, which will only make things more complicated for the couple as they decide how they want to raise their children. 
As Deadline notes, "The Antagonists" is a TV show that will focus on a couple of supervillains "struggl[ing] to keep their worst impulses in check while balancing married life, parental responsibilities, being Black in America, and hiding their past and former identities from their superpowered children." That's all the information we have about the upcoming "Antagonists" show for now, but stay tuned as we report new updates as they emerge.