The Awards Season Detail That Gives Fans Hope For The Falcon And The Winter Soldier Season 2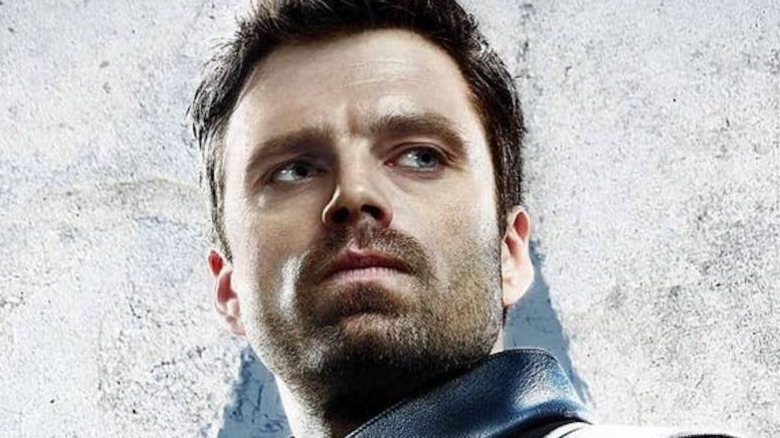 Marvel Studios/Disney+
When Marvel Studios head Kevin Feige announced there would be MCU television series coming to Disney+ at San Diego Comic-Con in 2019, one of the first questions fans had on their minds was if these would be miniseries or multiple-season projects. Two years later, and we still don't have our answer. WandaVision gave subscribers nine glorious episodes, in what became one of the most-streamed television series of all time, per Business Insider. The Falcon and the Winter Soldier followed suit and then some, beating out its MCU predecessor with more minutes streamed according to The Hollywood Reporter.
Fans have been begging for answers — and praying for the confirmation — regarding a second season for both of these shows, as well as upcoming entries like Loki and Moon Knight. As always with Marvel Studios, mum is still the word, but a new tidbit of information regarding the upcoming Emmy Awards is giving fans hope for at least a season 2 of the Sebastian Stan and Anthony Mackie-led show.
The Falcon and the Winter Soldier and WandaVision were submitted in different Emmy categories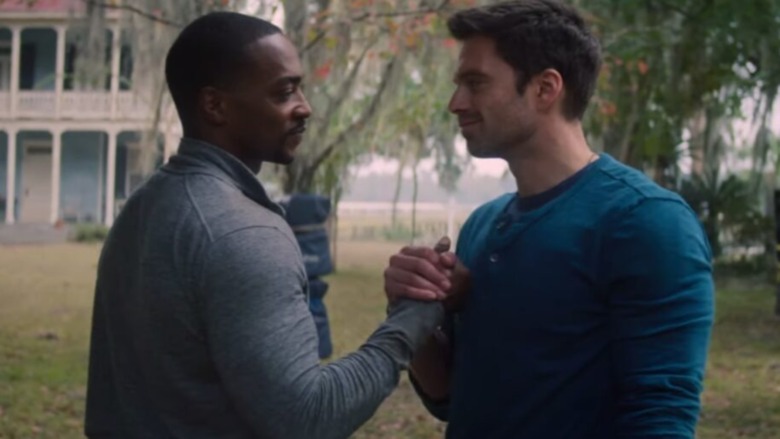 Marvel Studios/Disney+
Marvel Studios VP of Production & Development Nate Moore, who also serves as an executive producer on The Falcon and the Winter Soldier, caught up with IndieWire and revealed that both Marvel Studios series were being submitted for Emmys, but in different categories. It turns out The Falcon and the Winter Soldier will be submitted in the Drama Series category, while WandaVision will find itself among many other submissions in the Limited or Anthology Series category.
Moore noted that he had always figured Falcon and the Winter Soldier would be more of a drama, given it was "more dramatic than some of our typical stuff," he said. "As this is sort of our first foray into television, even if it's Disney+, we thought [the Drama Series category] was appropriate for what the show is trying to tackle." 
This should give fans a little bit of hope regarding a season 2 for Sam Wilson (Anthony Mackie) and Bucky Barnes (Sebastian Stan), since putting it in the Limited Series category could suggest it was just a one-and-done.
The producer also commented on moving forward with another season, pushing the hope of fans just a little bit further. "We've definitely kicked around [Season 2] ideas because we always like to keep thinking about where things can go, but we also, frankly, in the crush of the pandemic, we're just trying to finish the show and make sure it got out in a timely matter," he noted. "Hopefully at the end of this season, you will see the potential for what we could tell in a subsequent season."